Description
Dave Ramsey Financial Peace coordinated by Waldy Santos
The Smarter Way to Manage Your Money
Pay off your debt

It's no fun living paycheck to paycheck. Enjoy your money without owing it to someone else.

Save for the future

Get proactive! Build an emergency fund and invest with confidence.

Make a great team

Create a helpful budget that works for you AND your spouse. Learn to plan, save and grow together.
Real Results From People Just Like You
Average debt paid off
in the first 90 days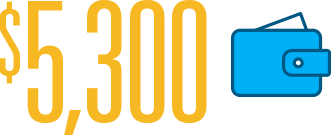 Average amount saved
in the first 90 days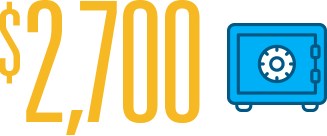 We can show you a plan that works for everyone.
What You'll Learn in Financial Peace
LESSON 1: SUPER SAVING

Learn Dave's famous "7 Baby Steps" plan.
LESSON 2: RELATING WITH MONEY

Create a plan you and your spouse are excited about.
LESSON 3: CASH FLOW PLANNING

Create a budget that doesn't feel like a straitjacket.
LESSON 4: DUMPING DEBT

Learn to eliminate debt using the Debt Snowball.
LESSON 5: BUYER BEWARE

Protect your plan against marketing and advertising.
LESSON 6: THE ROLE OF INSURANCE

Buy only the insurance you need to protect you and your family.
LESSON 7: RETIREMENT AND COLLEGE PLANNING

Confidently plan for retirement and your kids' college.
LESSON 8: REAL ESTATE AND MORTGAGES

Understand mortgages and when you should buy or sell.
LESSON 9: THE GREAT MISUNDERSTANDING

Learn the biggest money secret Dave ever discovered.
For more about Life Church Dave Ramsey
All Kit Class Payment for classes has to be done through the link above.
Free Preview Date is September 13th.