Description
To make any social enterprise a success, you need to have a great product or service, great marketing, and great skill in managing your money.
RSA Canada is a leading general insurer in Canada and a friend to small business and social entrepreneurs.
RSA's "Financial Management 101" presentation will provide you further insight on:
– Basic financial terms and procedures;
– Importance of strong financial management;
– Financial considerations on managing day-to-day operations; and
– Introduction to developing budgets and forecasting cash flows.
Photo Credit: Canadian Money, KMR Photography via Creative Commons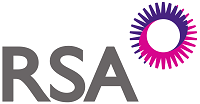 Date and Time
Location
From PC, Mac, Linux, iOS or Android, visit https://zoom.us/j/808532149
By phone: Dial +1 647 558 0588, Meeting ID: 808 532 149
Canada