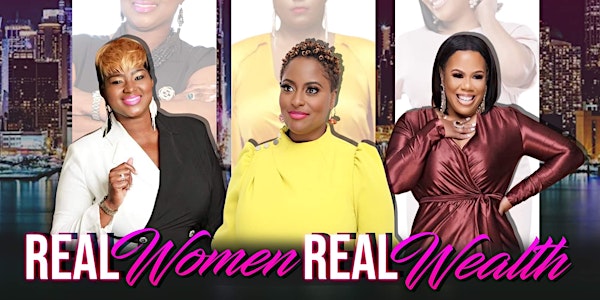 Financial Makeover: REAL WOMEN REAL WEALTH CONVERSATIONS
LEVEL UP YOUR FINANCES & BUILD WEALTH IN AN ECONOMIC DOWNTURN. LEARN THE STRATEGIES THE GOVERNMENT DOESN'T WANT YOU TO KNOW.
About this event
Learn how everyday women who struggled with their finances found the resilience and tenacity to build empires from HOME!
It's a whole movement of super dope women helping each other, empowering each other, supporting each other with one simple goal….To build legacy!
We are honored to having my MILLIONAIRE MENTOR & TRAILBLAZER KASHFLOW Kristi Howard join to to show women the Power is RESIDUAL income & building CASHFLOW despite economic setbacks!
Learn how me & my sis were able to build a $2400 residual income in 2 weeks.
With Real Women , it's COLLABORATION over COMPETITION!
REAL WOMEN, REAL WEALTH
We brag different, come see for yourself.
🚨SPOTS ARE LIMITED 🚨
TEXT WEALTH 404-980-3366 for Info