Join us this October, as we host a series of four financial literacy workshops for filmmakers.
About this event
With the impact of COVID-19 and the growing awareness of the effects of systematic racism on BIPOC communities, Sisters in Cinema, a, Chicago-based 501(C)3, is launching a free four-part virtual Financial Literacy for Filmmakers Series, starting Monday October 4, 2021. The goal is to begin to address the economic inequities BIPOC filmmakers were already facing that were amplified because of COVID-19 through increased financial literacy.
The free series, made possible, in part, with a professional development programming grant from Chicago's Department of Cultural Affairs and Special Events (DCASE), aims to equip participants with the knowledge and skills needed to manage money effectively and make smart financial decisions—no matter the level of income they earn. The Sisters in Cinema workshops meet via Zoom Meeting from 6:30 - 8:00pm. The workshops include: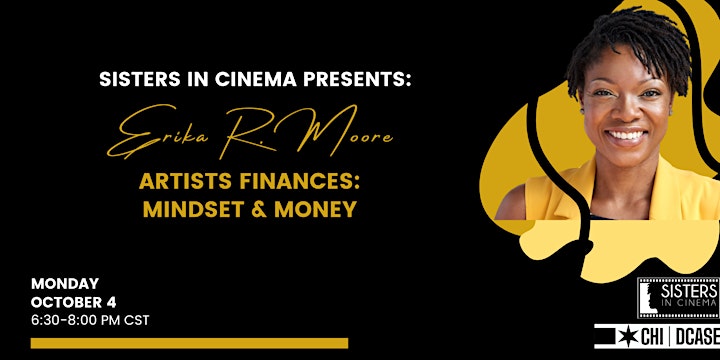 Workshop One- Monday, October 4, 2021 6:30-8:00 PM CST
Artists Finances: Mindset & Money With Erika R. Moore
Mindset & Money is an engaging, high-energy and participatory workshop, filled with diverse perspectives on life, career, and choice. Dancer and educator Erika Moore developed the workshop for artists after recognizing her own pitfalls related to money management. Participants are guided through a holistic approach to uncovering their mindset around money, providing steps on how to chart a new, better, or more refined pathway to Happy Money.
Workshop Bonus!
Erika R. Moore will provide a discovery call for one individual who attends the workshop. This discovery call will be 30 mins in length. She will also provide two, hour-long coaching sessions aimed towards the necessary steps one needs to achieve their defined goals.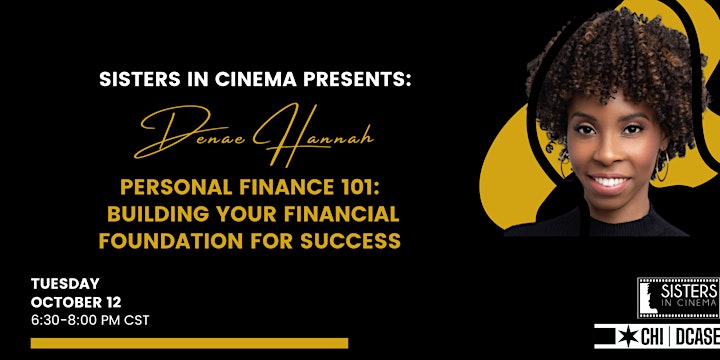 Workshop Two- Tuesday, October 12 6:30-8:00 PM
Personal Finance 101: Building Your Financial Foundation for Success With Denae Hannah
Let's get your financial house in order. This workshop will cover the five personal finance fundamentals of budgeting, saving, building credit, managing debt and banking. Learn how a strong personal finance foundation can help you successfully navigate financial ups and downs. We will focus on the needs and experiences of artists and creatives.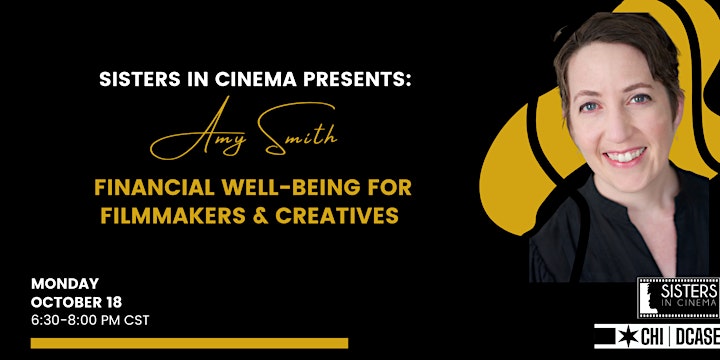 Workshop Three- Monday, October 18 6:30-8:00 PM
Financial Well-Being for Filmmakers & Creatives With Amy Smith
Amy Smith will guide you through learning more about the barriers that often prevent artists from achieving financial well-being, as well as practical tools and tips for moving closer to (or staying in) financial well-being. She will offer handouts and point you to resources to help navigate these challenging times. Topics include valuing your time & negotiating for fair pay; self-employment & entity types; budgeting & taxes; credit, debt & long-term saving.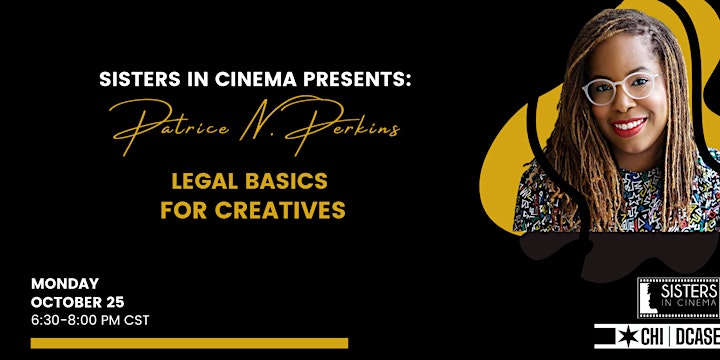 Workshop Four- Monday, October 25 6:30-8:00 PM
Legal Basics for Creatives with Patrice N. Perkins
Legal Basics for Creatives covers an array of topics ranging from business structures, to contracts and other legal considerations that can impact the financial well-being of creatives who want to build successful thriving careers. With an easy-to-understand and accessible style, Perkins offers legal tips and insights for those interested in better understanding the importance of legal in their creative lives.
Workshop Bonus!
Patrice N. Perkins will provide a 60-minute legal strategy call to one workshop participant.