FINANCIAL FREEDOM, FREE INFORMATION, Learn from one of the BEST INVESTORS IN THE INDUSTRY!!
About this Event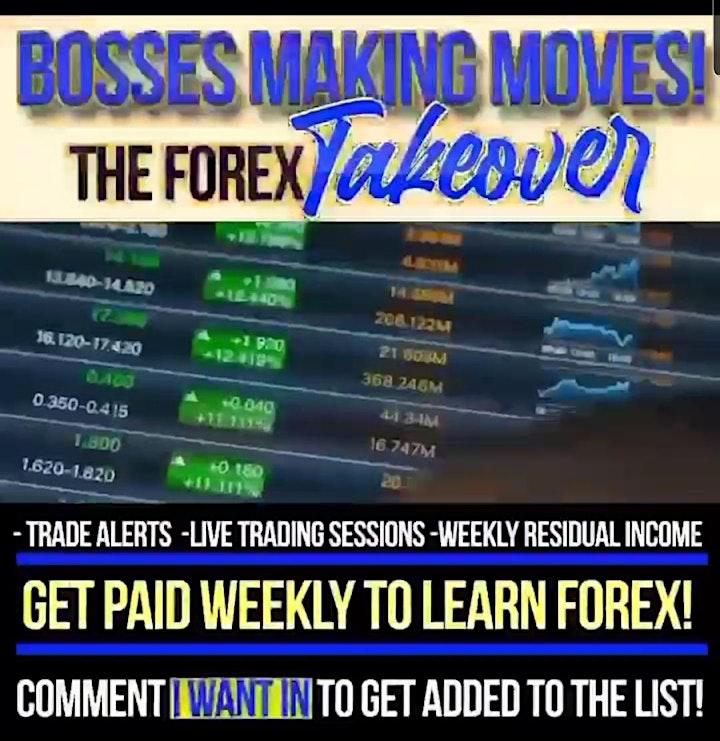 If we could show you how to get involved in a 6 TRILLION dollar a day industry, would you be interested?
ℂ𝕆𝕌𝕃𝔻 𝕐𝕆𝕌 𝕌𝕊𝔼 𝔸ℕ 𝔼𝕏𝕋ℝ𝔸
$500
$1000 a/day
$1500 a/day
$2000 a/day
If So, Come join us
LEARN THE SKILL SET
Understand the true meaning of financial freedom and independence over all. Receive FREE entry and complimentary coffee or tea on us. Share some of your biggest concerns in finances, new year 2021 coming, savings and debt.
LEARN FROM ONE OF THE BEST INVESTORS IN THE INDUSTRY!! This event for individuals that are looking for financial break through. Receive information on how to create extra income WITHOUT the everyday consumer, the big overhead, and purchasing products.
Learn how to
Elite Cut n Paste System
Trading techniques
Residual Income
Daily Profits
Trade Alerts
Live Sessions
PLUS, GET PAID WEEKLY RESIDUAL INCOME
WE WANT TO MEET YOU!!!!
DON"T WAIT UNTIL JANUARY 2021 and MISS OUT!!! Give us your opinion on our Financial Comp Plan
All of this information is FREE with complimentary coffee or tea