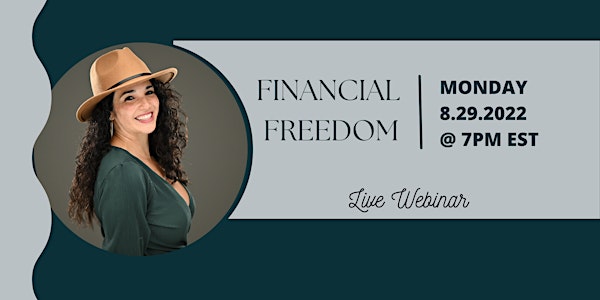 Financial Freedom: Building Your Foundation
Whether you want to quit your job or create wealth for your family, this is your starting point.
About this event
Are you tired of working a 9-5?
Do you want to have the ability to do WHAT you want and be WHERE you want at any given time?
Do you want to build wealth for your family that will provide for generations long after you're gone?
Do you simply want to grow your knowledge & comfort in the topic of finance?
This 1 hour webinar is where you start.
We will talk about Passive Income, Generational Wealth, Wealth Building and Financial Freedom. Stop working for money and start letting money work for you.
You will leave not only inspired and hungry for change, you will leave with tangible steps you can take right away to start building the life of your wildest dreams, no exaggeration.