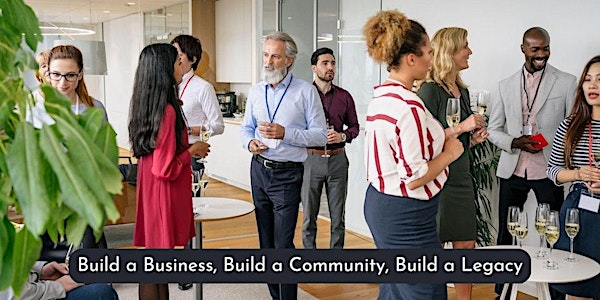 Multiple dates
Financial Freedom Black America (Financial Literacy Campaign) North Atlanta
Helping People Experience Peace and Clarity in Their Finances Without Feeling Overwhelmed.
Date and time
May 18 · 5pm - December 9 · 6pm PDT
About this event
What we're about:
Learning how to manage money doesn't have to be hard but it does take some effort.When you join this, FREE iIntroduction workshop you will learn:How to apply biblical principles of money management
How to effectively manage and pay off all your debtHow to create a worry-free financial plan that worksHow to reduce expenses and increase your savings
By the end of our time together, you will have everything you need to determine what you can comfortably afford, stop living paycheck to paycheck, pay off debt, reduce your stress, increase your savings, and on the bath to a better financial future.
To get the most out of our time together, make sure that you bring:Note book, Pen and Can-do attitude!
BEST SUCCESS,
James Richard - Eventbrite Organizer
National Financial Educator/Financial Professional
844-533-0151
About the organizer
Click here to subscribe to our text messages.
Bio
Why I m a Financial Professional & Financial Business Owner. I was told by my parents to go to college, work hard and have financial success. We must be financially literate for financial success. We must own our own business to become financially independent.
Knowing how money works can positively impact just about every area of your life. The knowledge of how money works is called financial literacy. I believe that when you can change a persons financial literacy, you can change that person s life.  Do you know how money works?
Get your event ticket now to learn more about how money works by attending Personal Finance workshops to get on the path to financial succcess.
Come and learn how to become a Financial Services Business owner by attending the Empowering Entrepreneurs event and get on the path to financial independence.