Financial Fortitude: Home Buyers Workshop
About this Event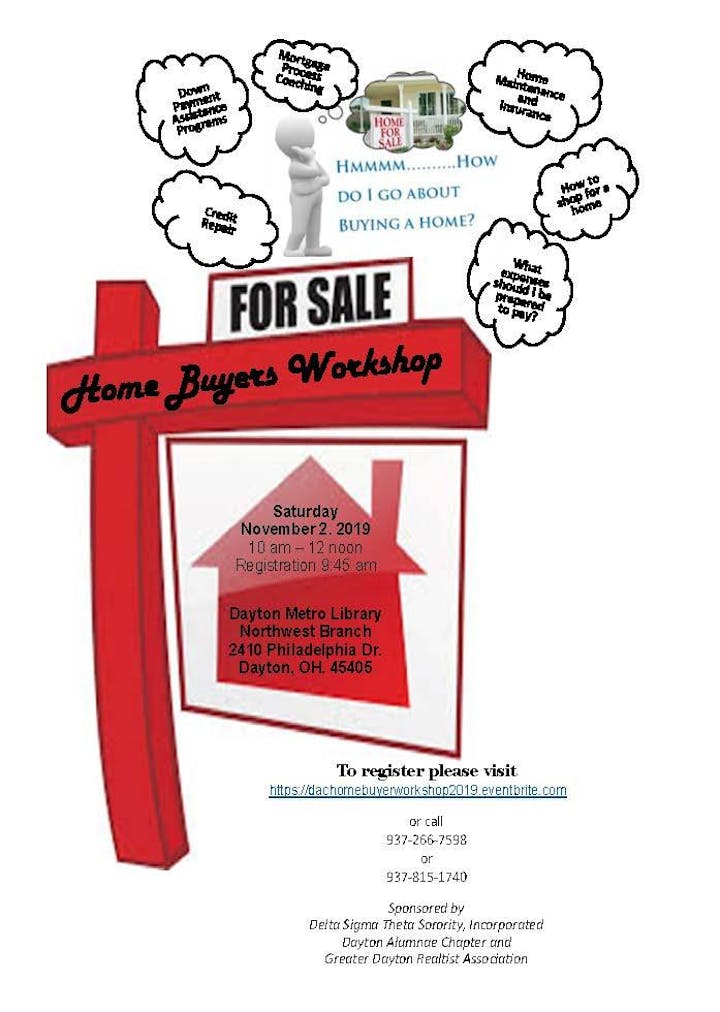 How do I choose a realtor?
Are there special programs that can help me?
What does homeowners insurance do for me?
Are there actions I can take for a better credit score?
What are the steps in applying for a loan?
What expenses should I be prepared to pay?
These are all questions people have when wanting to purchase a home. Come out on Saturday, November 2, 2019 at the Dayton Metro Library Northwest Branch, 2410 Philadelphia Dr., Dayton, Oh 45405.
For additional information please call 937-266-7598 or 937-815-1740.