Description
About Financial Education Convention 2018
The Financial Education Convention 2018 provides individuals learning opportunities to achieve financial freedom through various business and investment opportunities. In addition to being a critical networking event for financial educators, the Convention offers attendees the opportunity to learn about current trends, develop funding strategies and advance the cause of financial education.


Who Should Attend?
+ Anyone seeking to achieve financial freedom
+ Financial Educators
+ Financial Executives
+ Banking & Investment Executives
+ Financial Service Providers
+ Government Officials and Staff
+ Financial Aid Officers
+ Others Committed to Providing Financial Education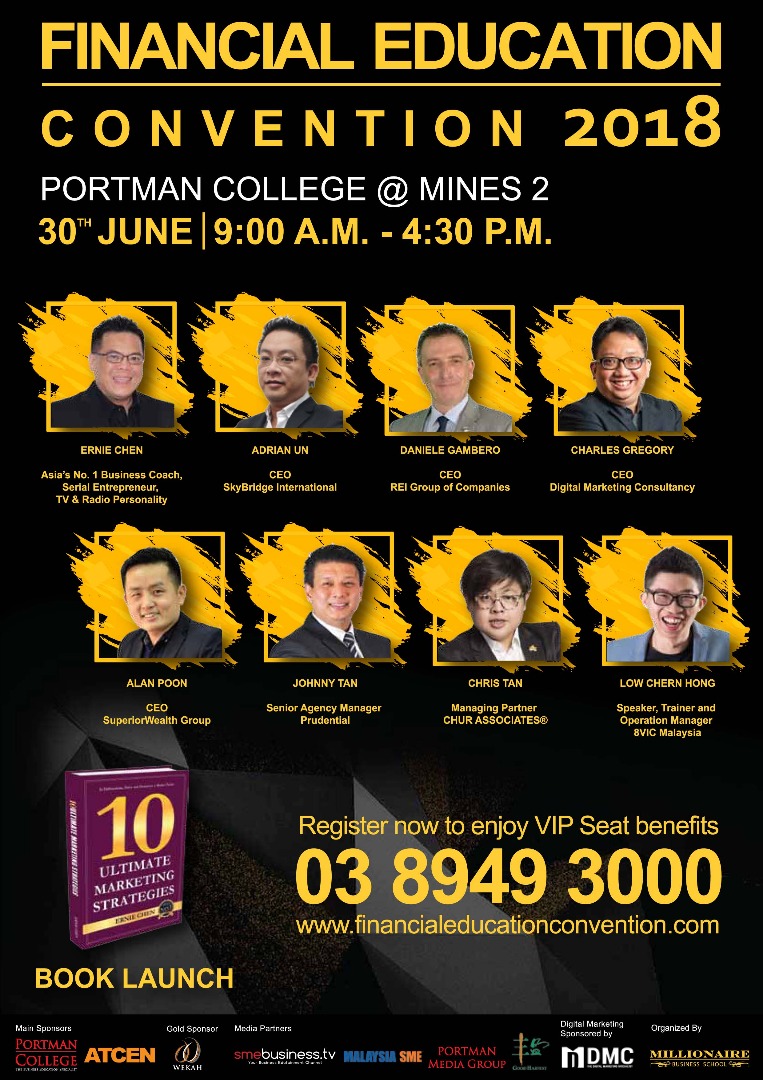 Sponsorship & Exhibiting Opportunities
Sponsorship and exhibiting packages are designed to provide a solid platform to help you stand out and make an impact with targeted sponsored experiences and help your business go even further. We have developed convenient and customizable packages to help your organization meet its objectives and reach your target market.
From speaking opportunities to maximum brand exposure, contact Pohyi Choong at 017-389 0658 or email pohyi@atcen.com to see how you can elevate your participation at Financial Education Convention 2018.