Financial and Elder Abuse: Protecting our elderly, senior, and aging client...
Description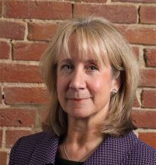 ---
Elizabeth Loewy, Co-Founder and General Counsel, EverSafe, Columbia, MD and New York, NY; Former Chief, Financial and Elder Abuse Unit, Manhattan/New York County District.
This is a Don't Miss Event! Liz Loewy has spent the last 30 years fighting crime and is one of the nation's leading experts on financial elder abuse and identity theft. You will certainly recognize her name because before joining EverSafe, Ms. Loewy was the (Founding) Chief of the Financial and Elder Abuse Department in the Manhattan/New York County District Attorney's Office, where she served under District Attorneys Robert M. Morgenthau and Cyrus R. Vance, Jr. Ms. Loewy was part of the District Attorney's Office for more than thirty years. During her career, she oversaw the investigation and prosecution of approximately 800 elder abuse cases annually.
Even more notably, Ms. Loewy, gained national recognition and prominence when she served as trial counsel and secured convictions in the case involving the late, well-known philanthropist, Brooke Astor. Ms. Loewy initiated and led the investigation into Mrs. Astor's son, Anthony Marshall, and his attorney, Francis Morrissey, resulting in convictions to both defendants, In addition, in 2009, Ms. Loewy led the criminal investigation into the affairs of the late Huguette Clark, a reclusive philanthropist whose attorney, accountant, and financial affairs, as well as her estate, became the subject of a massive, highly publicized investigation.
Today, as Co-Founder and General Counsel of EverSafe, Ms. Loewy's mission is to prevent financial exploitation of the elderly. She is frequently quoted in national publications, has appeared on national television and radio, has given keynote speeches and presentations on elder financial abuse at numerous conferences throughout the world. Ms. Loewy is the expert's expert and has conducted training on financial and elder abuse for the National Center on State Courts, the National College of District Attorneys, financial institutions, police, hospitals and law schools across the US. Do not miss this event! It is rare that we get the premier expert and authority – the person who not only knows the laws but helped create them, write them and was the first one to try cases and win! Come join us for this incredible event!
Applications are pending for 2.0 continuing education credits for CFP, NJ CLE, NJ INS and NJ CPE. If you wish to receive CE credits you must provide the necessary information, and you must sign in, and you must sign out at the meeting and attend the full course!