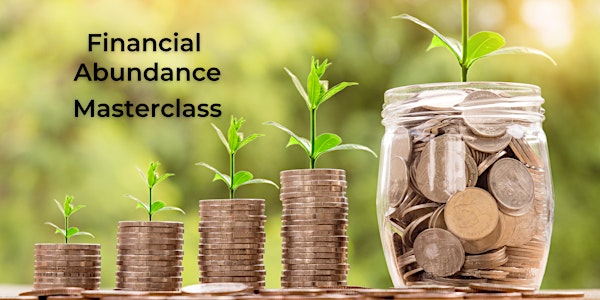 Financial Abundance Masterclass
Join this masterclass to discover the steps to move in the direction of financial freedom.
About this event
🪑I welcome you to my Financial Abundance Masterclass where I will provide you with all the essential tools, call in cash and break free from your relationship with money.
⏰This is a one-hour online masterclass, to step back, and reflect while having some fun and networking... making new friends, in the atmosphere of an interactive workshop to set some life-changing experiences, clarity and expansion, while receiving life-changing tools to transform your day's moving forward...
⚒️Learn simple tools you can use to break free from lack, pushing, forcing, and controlling the feeling of being overwhelmed, frustrated and burnout to earn/make money, so you can finally live your daily life on your terms ....
💰In fact, nothing happens in your life without you having imagined it. In this workshop, I am going to break down how you can use your imagination to call in money in abundance in your life while having more fun and playful time like never before.... I promised this will change your life for good, and how you relate to money....
Starting time online 11:00 am.
📩 SAVE YOUR SEAT --> https://bit.ly/3cUXeep
See you there...
Cecile Kaptcheu