Finance Your Dream Life Workshop

Wednesday, April 29, 2015 from 6:30 PM to 9:30 PM (EDT)
Event Details
Happy Hour & Networking from 6:30-7:30 PM 
Workshop starts at 7:30 PM 
Money gets a bad rap. We want more of it, we hate to deal with it and everyone is stressed out about it. No wonder we avoid it!
Money is really just a tool for us to have and do everything that we truly want. Every goal is a financial goal in one way or another. It's time to take your financial wellness to the next level by living in harmony yourself and your money.
Let us demystify the world of money and personal finance for you. It's time to live at the source of financial freedom and achieve your most coveted goals. Join us for Finance Your Dream Life!

This workshop is perfect for you if you:

- Are ready to take your financial wellness to the next level
- Want to earn more money
- Are tired of thinking "where is all my money going?" 
- Want to reduce the stress and guilt in your life 
- Are looking for tangible steps you can take to improve your money life
- Want to increase your happiness and joy (who doesn't?!)

Key takeaways:

* Clarity on which aspects of your life are most important to you and why
* A financial plan and customized roadmap to Finance Your Dream Life
* A plan to know your worth in the workplace along with compensation negotiation strategies
* Work with certified professional coaches and your peers going through the same thing for a robust exchange of ideas
* Tools you can implement today
* Each attendee is eligible for a free consultation with each of the 3 coaches post-event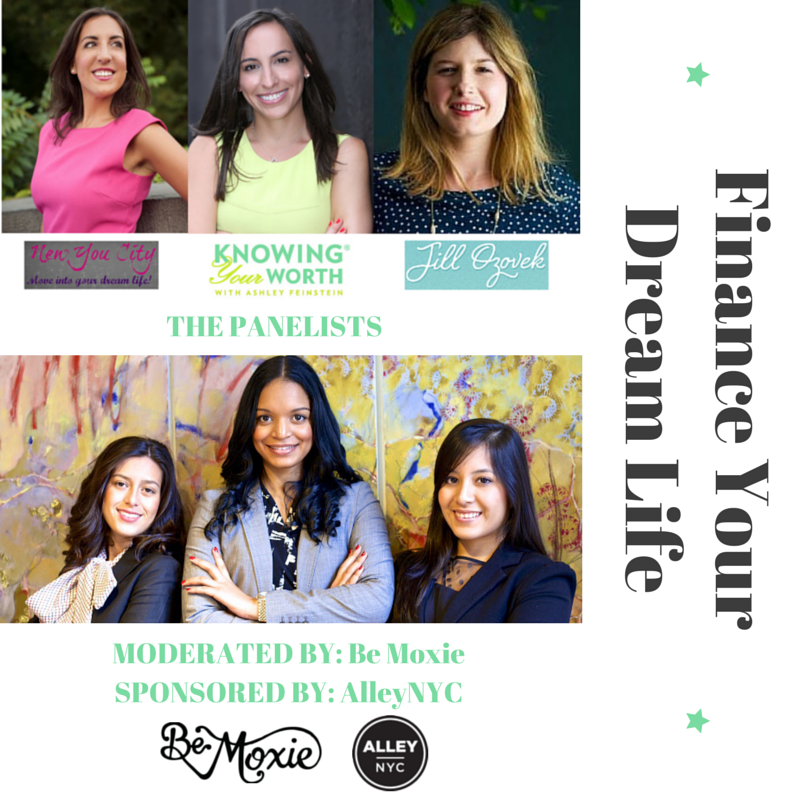 The event is sponsored by AlleyNYC, the most bad-ass community on the planet. We are a dynamic 16,000 square foot co-working space centered in the heart of Manhattan.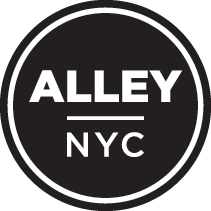 The event will be moderated by Be Moxie. Our purpose is to guide and provide resources for women of color to flourish within their academic and professional endeavors. 

Meet your panelists: 
Danielle Mercurio: Lifestyle Coach
Ashley Feinstein Gerstley: Money Coach
Jill Ozovek: Career Coach
Learn more about your panelists here! 
When & Where

AlleyNYC
500 7th Avenue
New York, NY 10018


Wednesday, April 29, 2015 from 6:30 PM to 9:30 PM (EDT)
Add to my calendar
Organizer
Ashley Feinstein founded Knowing Your Worth where she works as a certified money coach. Ashley demystifies the world of personal finance and money for her clients whether they are creating a financial plan, negotiating compensation or paying down student loans. She offers one-on-one coaching, workshops, and a 30 Day Money Cleanse. Ashley and her work have been featured on NBC News, Forbes, Yahoo Finance, DailyWorth, Learnvest, Levo League and GoGirl Finance, among others. Ashley worked in the financial services industry for more than five years: first as an investment banker and more recently in corporate finance. She graduated with a bachelor's in finance from the Wharton School at the University of Pennsylvania. Connect with Ashley on Twitter, Intagram and Facebook and visit her website to learn more.