Description
Accounting can be confusing to both experienced and new entrepreneurs. Take the stress out of understanding your finances.
In this workshop, learn accounting for entrepreneurship. You will leave this session with a confident understanding to strategize and optimize your business.
About the Workshop
February 27, 6:00-8:30pm
6:00-6:30pm | Enjoy dinner and networking with business leaders from across Tampa Bay

6:30-8:30pm | Business Accounting Workshop
What You Will Learn
Using direct examples that are easy to understand, Chandra Clines, CPA, of Saltmarsh CPA, will take you through a comprehensive and hands-on accounting workshop. Topics will include:
Reading and producing key financial statements and accounting equations behind Profit & Loss, Balance Sheet, and Cash Flow;

5 key essential accounting areas: Incomes, Expenses, Assets, Liabilities, and Equity;

Accounts Receivable (what customers owe you) and accounts Payable (what you owe suppliers);

Cash vs Accrual accounting (and why you'd want to know);

Key tax basics including:

Sole Proprietor vs Company

Paying Yourself

Professional Services Income

Employee + HR Taxes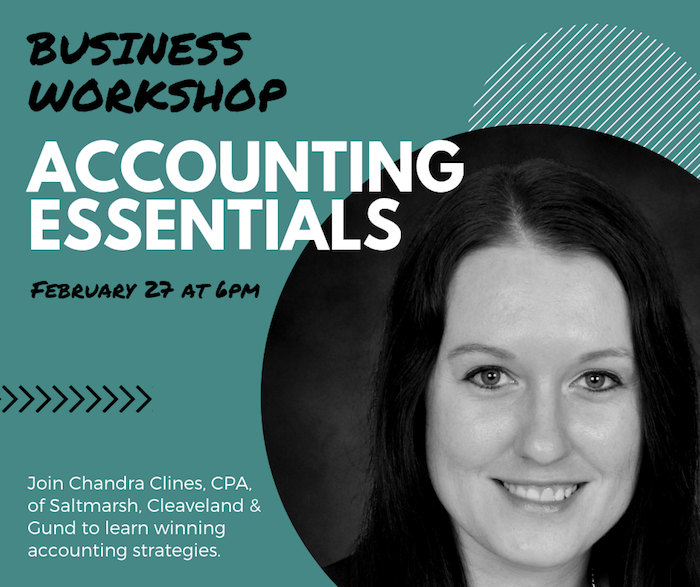 Your Speaker
Chandra Clines, CPA, is a leader in the Tax & Accounting Services Department of Saltmarsh, Cleaveland & Gund. She has over five years' experience in various industries including, aviation, technology, manufacturing and construction. Her experience includes providing domestic and state tax compliance, federal and multi-state tax consulting, including accounting method changes, sales tax compliance, and organizational structuring. Chandra is a strong proponent for technology companies and volunteers regularly as a mentor and board member with the Tampa Bay Wave, a prominent startup accelerator in Tampa. She has served with the FICPA since obtaining her CPA license in 2015.
Sponsor
Founded in 1944, Saltmarsh is one of the largest CPA-led business advisory firms in the Southeastern U.S., providing a full range of accounting, tax, and consulting services. We thank them for providing accounting insights and dinner at this workshop for Tampa entrepreneurs.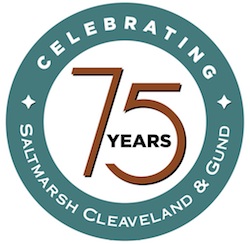 Host Sponsor
Thank you to Tampa Bay Wave, a community hub that is home to co-working, startup accelerators, business mentors, and more.