Finance (Martians) and Clinical Operations (Venusians): How to Effectively...
Description
Please join us for the NCC ACRP Finance (Martians) and Clinical Operations (Venusians): How to Effectively Collaborate and Generate Lovely Budgets, Forecasts, and Accruals Together event. Session starts promptly at 6:45 PM.
Topic Description: When working together, Finance and Clinical Operations/Development often seem to come from different planets. Lack of mutual understanding, trust, and communication often result in an adversarial rather than collaborative relationship. This in turn leads to significant inefficiencies and anguish when it comes to finance-driven activities such as budgeting, forecasting and accruals.
Learning Objectives:

Explore the most common challenges/frustrations experienced by Clinical and Finance personnel when working together.
Discuss effective ways to mitigate these aforementioned challenges/frustrations.
Review specific implementations Clinical and Finance can pursue together to make their Budgeting, Forecasting, and Accruals efforts more fruitful and less painful.
Speaker: Chris Chan, Executive Director R&D Finance, Fibrogen
Chris Chan is the Executive Director of R&D Finance at FibroGen, Inc, and has over 25 years industry experience, including 20 years of managing clinical trial and R&D finances for biopharmaceutical companies of various sizes. He holds an MBA from UC Berkeley's Haas School of Business and is a Certified Management Accountant (CMA) & Certified Financial Manager (CFM). Chris has served as speaker and chair at numerous industry conferences, and has authored multiple published articles on clinical trials budgeting, accruals, and outsourcing
Agenda:
6:00 – 6:45 PM Registration, Networking & Dinner Buffet
6:45 – 7:00 PM President's Welcome
7:00 – 8:00 PM Educational Presentation with Q&A
8:00 – 8:45 PM Raffle, Open Mic, Networking
Target Audience: Open to the clinical research community including sponsors, study sites, vendors, IRBs, support/related functions, and students.
Online event registration: Registration closes on Wednesday, May 22nd at midnight Pacific Time.
Walk-in registration: if seats available - add $5 to the registration fee ($10 total for chapter members and students, $35 total for non-chapter members)
Bring your email confirmation to the event. Please notify the Event Manager for cancellations. No refunds or transfers.
For event registration questions, please contact Event Manager Tom Pamukcu at tom.pamukcu@nccacrp.org.
1.0 ACRP and CBRN CONTACT HOURS - Approved - Click here to purchase.

NCC and ACRP member attendees, please log-in to your ACRP account to purchase contact hours http://www.acrpnet.org/.

To receive contact hours: purchase contact hours from ACRPnet.org after event registration and up to 14 days after the event; sign-in at the event and attend the program; go to http://www.acrpnet.org/, logon as member or guest, go to "Learning Portal" 1-30 days after the event to complete the evaluation and receive the certificate.

ACRP contact hour purchase questions: chapters@acrpnet.org
Funding and in-kind support provided by the following sponsors do not influence the content of this program.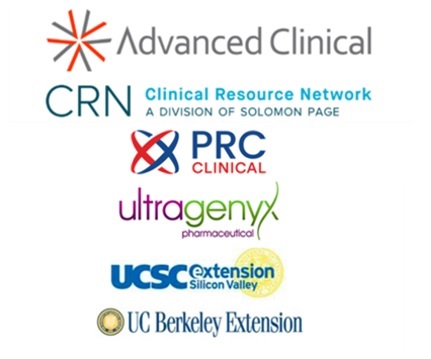 Photography will occur at the event. By entering the event premises, you consent to photography and its release, publication, exhibition, or reproduction to be used for promotional purposes, on the NCC ACRP website and social media platforms. You release, its offices and employees, and each and all persons involved from any liability connected with the taking, recording, digitizing, or publication and use of photographs. By entering the event premises, you waive all rights you may have to any claims for payment or royalties in connection with any use, exhibition or other publication of these materials, regardless of the purpose or sponsoring of such use, exhibiting, web casting, or other publication irrespective of whether a fee for admission or sponsorship is charged. You also waive any right to inspect or approve any photo taken by NCC ACRP or the person or entity designated to do so by NCC ACRP. You have been fully informed of your consent, waiver of liability, and release before entering the event.