Finance & Funding Boot Camp for Entrepreneurs & Non-Profits

Saturday, 20 October 2012 from 9:00 AM to 4:00 PM (EDT)
Event Details
_

Kingdom Business University presents...
Finance & Funding Boot Camp for
Christian Entrepreneurs & Non-Profits
"Creative Strategies to Get Money for Your Business"
The current economic environment has yielded an extremely challenging marketplace for entrepreneurs. Regardless, the saying is still true that "cash is king."  And whether you are a startup, growing, or mature business, you need to be aware of alternative funding strategies that can be used to expand your business or non-profit. This Boot Camp will teach you several ways to take advantage of several growing trends related to generating capital for your enterprise.
Key Topics:
Kingdom Economics 

How to Build W.E.A.L.T.H.

Keys to Successful Crowd-funding

Alternative Financing Solutions

For-Profit & Non-Profit Funding Collaboration

Angel Investing

Investing & Daytrading 101
Immediate Benefits:
Sound Biblical foundation about finances and funding for your business

Actionable strategies to expand your business

Invaluable connections with like-minded Christian entrepreneurs
KBU Facilitators: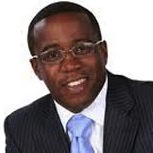 Clyde Anderson has served as a CNN financial contributing reporter since 2006.  Now featured on the CNN Weekend Newsroom Home School segment, Clyde continues to cover topics ranging from the state of the housing market to personal finance.  Clyde is on a mission to cut through rhetoric and provide information to aid financial decisions. Clyde is a dynamic nationally acclaimed speaker whose passion is exemplified in his delivery.  He is available for keynote opportunities, panel discussions and media inquires. You can find Clyde Anderson every Saturday at 7:20 a.m. and 11 a.m. on "Take it to the Bank", with TJ Holmes on the CNN Weekend Newsroom.
Paul Wilson, Jr., President of Kingdom Business University, is a "Dream Catalyst" and Marketplace Pastor for leaders and entrepreneurs. He equips leaders with creative, faith-based strategies to flourish spiritually and professionally, while operating from several multi-media platforms, including TV show host, inspirational speaker, and stimulating writer.  He is the author of the life purpose igniter "Dream B.I.G. in 3D: How to Pursue a Bold, Innovative God-Inspired Life!" He is also the host of Passion in Action, a motivational and educational faith-based Internet TV show for social entrepreneurs, business leaders, and community change agents. Learn more about Paul at www.paulwilsonjr.com.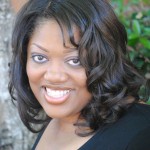 Benecia Ponder's (www.beneciaponder.com) dynamic ability to empower and equip Christian women entrepreneurs to prosper stems from a combination of her impressive professional background and overwhelming life experiences. As a former attorney and business development strategist, Benecia uses her Biblically-based education and spiritual foundation to offer clients a thought-provoking and strategic approach to facing personal and business challenges. After overcoming tremendous setbacks to achieve high levels of personal and professional success of her own, Benecia is also able to provide her clients with the keen insight of someone who's "been there".  As the founder of PROSPER-U (www.prosper-u.com), Benecia utilizes the Seven Dimensions of Entrepreneur Transformation to teach Christian women solo entrepreneurs and service professionals how to transform and realign their life and business with God's plan for prosperity.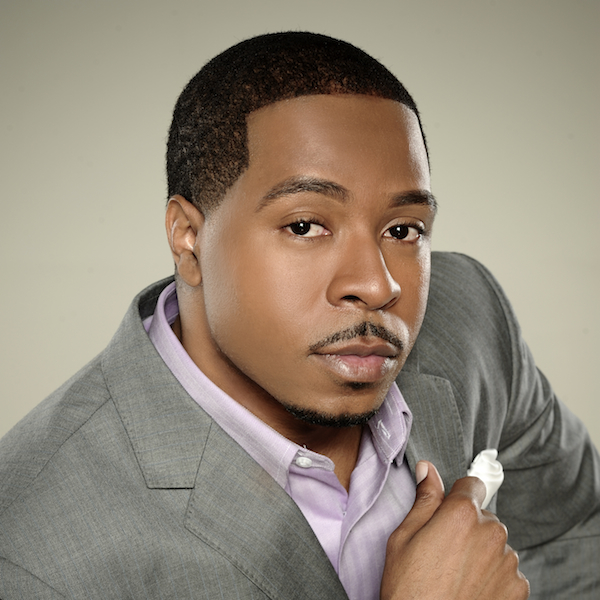 Noble L. Woods III, MBA, incorporates being a "Business Artist" with effective teaching -- resulting in a profound mix of uncanny creativity and practical application. He has a highly specialized skill set and utilizes it to educate both adults and children about making money -- from investing and day trading. Directly out of college, he worked within several of the countries top marketing agencies and as he developed a passion for branding, design, and strategy he went on to earn his MBA. He landed a spot in a top leadership program at one of the nations' largest financial institutions and in the heart of the recession he was exposed to and learned how to trade stock, futures/commodities and Forex currency. After three years of working in corporate America and day trading, he decided to take a leap of faith with the goal of teaching all that he had learned and erasing the only obstacle to obtaining wealth: a sound education. Noble has developed one of the most important curriculum programs in America and is currently preparing to launch his first company, Limitless.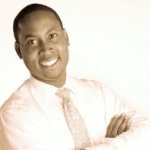 Traymone (Tray) S. Deadwyler, CVM is leading generations through the Civic Engagement Continuum as he serves on the social innovation team with the training and consulting groups, Apathy Into Action and Think For Good. His experience, expertise, and energy has created demand for leading civic engagement trainings at the notable Morehouse and Spelman Colleges, numerous Points of Light affiliate organizations and many other nonprofits-addressing the myriad of community challenges we face today. He serves fervently as the President and training minister of the Entrepreneurs' Ministry at Elizabeth Baptist Church.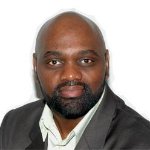 Ron Hutcheson and his company provide non traditional funding programs to under-served and under-capitalized small businesses.  He has 7 years of experience in the non traditional lending industry and has helped small businesses obtain over $70 million in working capital.  Recently, Ron partnered with private investors to develop Consultant Financing™, an exclusive alternative financing program that provides entrepreneurs capital to contract private business development services that will help grow their revenues. In addition to this program, his "Thinking Outside the Banks" seminars and "Where's the Funding for Small Businesses" workshops are poised to educate over 10,000 entrepreneurs a year about local and national non traditional lenders. Ron and his team are currently working on a cloud based platform where business owners can upload their loan package to be viewed only by the non traditional lenders.
For more information about the Finance and Funding Boot Camp please contact 678.310.3017 or info@biznovations.com. 
When & Where

Heaven's Harvest Ministries
1669 Phoenix Pkwy
#100
College Park, GA 30349


Saturday, 20 October 2012 from 9:00 AM to 4:00 PM (EDT)
Add to my calendar
Organizer
Kingdom Business University trains current and aspiring entrepreneurs to grow profitable and sustainable businesses by teaching innovative business best practices built on eternal Biblical principles.
We help entrepreneurs align their life purpose with their business vision, activate their talents and gifts, and build thriving businesses in four key ways that we call the 4C's: 1) Classroom (live and virtual), Curriculum, Consulting and coaching, and Community projects.
If you are a pastor, leader, or entrepreneur who wants to have a greater impact in the marketplace connect with us today. For more information for how you can bring this powerful program to your church or community visit www.kingdombusinessuniversity.com.