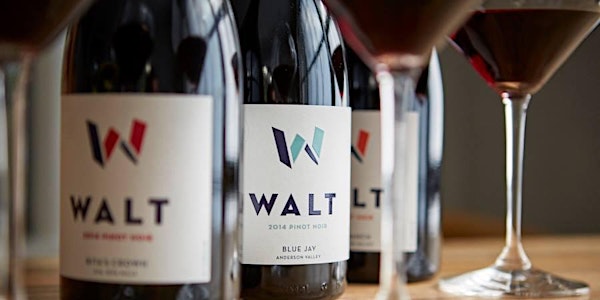 Finance Forum Launch
When and where
Location
WALT Wines 380 1st Street West Sonoma, CA 95476
Description
Join us for the launch of WINE WOMEN's Finance Forum. At this meeting, you'll have an opportunity to network with finance and accounting professionals in the wine industry and explore the ways in which we can expand our collective knowledge and leverage our relationships to enhance our careers..
At our first meeting, enjoying the cool shade of the courtyard at WALT Wines in Sonoma, just off the plaza, we'll discuss why a focused networking group such as this one can be the stepping stone to something greater and/or more fulfilling for your career. We will also explore which finance and accounting topics are of greatest importance to you and your colleagues as well as determine the parameters for future meetings.
WHO SHOULD ATTEND
Finance and accounting professionals connected to the wine industry with a focus on the CFO or Controller level employee.
WHAT YOU'LL LEARN
Which finance and accounting topics are of greatest interest to your peers to explore in more detail during future meetings.

Topics for consideration include: budgeting and benchmarking, compliance, the finance of M&A, financing growth, measuring ROI and much more...
WHAT TO ENJOY
The beauty of WALT Wines' redwood-shaded courtyard off Sonoma Plaza
WHO YOU'LL HEAR FROM
Elizabeth Karbousky, Finance Forum Chair - Vice President, Relationship Manager within Union Bank's Wine Industry Services group in St. Helena. She has experience working with a wide range of wine industry clients, from smaller DTC brands to larger wineries focused on wholesale distribution.

ABOUT WINE WOMEN FORUMS
Our forums provide key components of career development. It is an opportunity for members to regularly discuss and learn about topics within their profession. Building upon one another's knowledge elevates all forum members' skills, credibility and value to employers.
Within the Forums, members develop deep and long-lasting business relationships. These peer-to-peer groups also provide tools, guidance, resources and support to achieve success.
Learn key networking skills to maximize your industry involvement.

Open doors to industry specific opportunities.

Develop speaking skills and presentations to demonstrate niche knowledge expertise.

If you'd like your career direction to be as crystal clear as a Riedel Bordeaux glass, join WINE WOMEN today to start building your career path tools with Forums! Members may join as many forums as they wish. [read more...]
Our Forums include:
Profession-Specific Knowledge

Training Seminars

Networking

Mentoring

Maintain Confidentiality

Relationship Building

Develop Credibility

Sales Referrals or Introductions

Speaking Opportunities