Description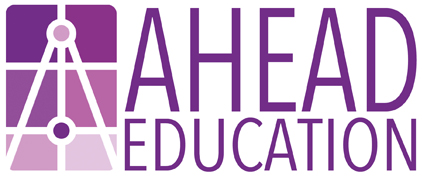 You are welcome to join our London training of Finance for Non-Financials on the days of November 10th and 11th.
This promotional fee training is highly recommended for those who wish to enhance their understanding of financial reports, improve their business decision-making skills, and eventually advance their career possibilities.
Feel free to forward to friends or interested colleagues.
DAY 1 - Thursday 10 November 2016
Time: 9:00 - 17:00 (with lunch & coffee breaks)
Financial Accounting
Accounting principles & cycle


​Financial statements: what they are, their structures, how to analyze them


​Cash, short-term investments, receivables


​Inventory valuation methods


Plant, property, and equipment depreciation and amortization methods


Intangible assets


Shareholders' equity and net worth
Corporate Finance
Financial metrics & ratios: profitability, solvency, liquidity, and cash flow

Present discounted value and the time value of money

Corporate financing and the cost of capital

Capital budgeting: methods and tools

​Company valuation methodologies

​Introduction to mergers & acquisitions
DAY 2 - Friday 11 November 2016
Time: 9:00 - 17:00 (with lunch & coffee breaks)
Management Accounting
Traditional costing systems

​Activity-based costing


​Time-driven activity-based costing


​Total cost of ownership
Financial Markets
Sources of finance for an organization

Financial markets: functions and types


Banking, money creation, and the role of central banks in the economy


The bond market: types of bonds, value and pricing of bonds

​Stock markets: how they work, economic theories of stocks, portfolio management


​Derivatives markets: options, futures, and trading strategies
How you will benefit:
Advance your decision-making ability by adapting financial concepts into your reasoning

Be up-to-date with the relevant terminology and become confident in your business discussions


Understand clearly the financial statements and reports, as well as their relation to business decisions

Enhance your communication with financial managers and be able to translate your business language into theirs


Apply management accounting costing tools to improve your budgeting skills

Increase your business acumen with issues such as leasing, investments, cost structures, and profitability


Demonstrate the added-value of your department with solid numbers


Understand the economic environment and its impact on day-to-day businesses and private lives​​​
Practical details:
- The price of £275 (Including VAT) comprises of 2 days of training, lunch & refreshment, certificate and a printed copy of the presentations. UK-based businesses with a valid VAT number are automatically exempt from the Belgian 21% VAT charge, and effective price would become £227.27.
- Payment method: Directly online through this page or by bank transfer, simply e-mail us to contact@ahead-education.eu and we could issue an invoice manually.
- Location: Cantilever Court, 212 Wandsworth Road, London
- Training language: English
- Pro-forma invoices will be emailed.
- For any additional information, please send an email to contact@ahead-education.eu
Cancellation & Satisfaction Guarantee:
- If for some reason, you need to cancel your participation, we would fully refund you. Please let us know as early as possible.
- Our aim is to provide the best training and learning experience for our attendees. Because we value and respect your time, if you believe for any reason that our training does not meet your satisfaction expectations, we will refund you the entire fee.