Description
Welcome to the finale of Angel Challenge Oslo Fall 2016!
- Where 24 investors invest 1,2 million into a startup
For two months, 24 Angel Investors have worked together to analysis of ha handfull startups, learning angel investing by doing it. Tonight the investors are ready to select 1 winner of the 1,2 million NOK investment.
To an energetic evening event for investors and startups - dedicated to learning more about startup investing. Food, drinks and music to enjoy the night in a setting created to learn and network.
There will be an open bar, inspiring speeches and keynote, and 1 startup will receive a 1,2 million NOK investment!
"How to invest in Startups"
Angel Challenge is a two month training program for investors to learn more about how to invest in startups. Some of this knowledge will be shared on stage tonight
Meet investors and startups:
This is an invite only event with guests from the startup and investment community in Oslo.
All participants from the Angel Challenge programs, Investors and Startups
All Angel Challenge Alumni Investors
A group of investor-ready startups
Speakers and partners for the program
Investors curious about Startup Investing
WHERE:
DNB Headquarters in Oslo in "bankboksen" - Dronning Eufemias Gate 30
PROGRAM:
Time: Tuesday Dec 6th: 1800-2300
1730-1800 - Doors open and networking
1830-1915 - Opening and keynote
- With Lauri Kokkila and Trond Rieber Knudsen
1950-2040 - The 4 finalists are pitching on stage
Order: 1:Outtt, 2:Tifti, 3:Kaisa Consulting, 4:Simonsen&Simonsen
2130-2145 - A winner is announced
2115-2300 - Bar and music
STARTUPS:
OUTTT
Discover the journey. Outtt gives you the freedom to adventure.
www.outtt.com
TIFTI
Tifti is a new and better way of discovering, exploring, and buy tickets to events near you. Change #tfti to a great experience by adding an "i". #Tifti #you're invited.
http://tiftiapp.com
KAISA CONSULTING
The Arctic Regulatory Checklist Tool (ARCT ) is a unique risk-reducing tool for managing social expectations and navigating regulatory risk efficiently.
http://kaisaconsulting.no/ http://arct.tools/
SIMONSEN & SIMONSENS
We aim to be the world's most acknowledged supplier of high quality sample roasters for coffee.
---


KEYNOTES:
Trond Rieber Knudsen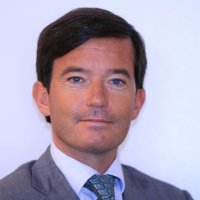 Trond Riiber Knudsen is Founder and CEO of TRK Group AS, an Oslo-based investment and advisory firm focused on active ownership and advisory within disruptive technologies, digital service transformation and new African growth markets. Prior to this, Trond Riiber Knudsen was a Senior Partner and member of the Leadership group in McKinsey & Company, with responsibility for McKinsey's Marketing & Sales practice. In addition, Trond has led the development of McKinsey's training and leadership programs, and led McKinsey's committee for evaluation of external partner candidates.
Lauri Kokkila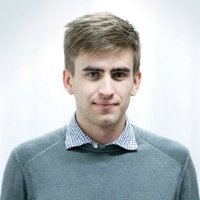 Lauri works for Inventure as a Dealflow Manager after spending two years in a large construction company, developing their digital services and real estate platform. At Inventure, Lauri is responsible for dealflow sourcing and evaluation, business intelligence and market analysis. Lauri holds a bachelor degree in Information Networks, and finalises his master studies at Aalto University with a focus on strategy and entrepreneurship.