Final Friday w/Martin Presenting: SCORE & Small Business Success Stories

Friday, November 30, 2012 from 12:30 PM to 2:30 PM (EST)
Event Details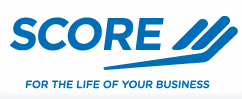 Final Friday with Guests Speakers from SCORE!
November, 30th    Time: 12:30-2:30pm
Come out and listen and learn as four local area small business owners "Tell Their Story" of why and how they created their businesses.

They will talk about their successes and challenges they faced on the road to building their small businesses into successful ventures. AND , as an added bonus they will offer some tips and their best advice on what it takes to own and operate a successful small business in today's dynamic world.


Don't miss this one!
In one room in one hour you will gain some valuable insights from 4 business owners with over 65 years experience in the school of hard knocks.

Meeting Format:
The format will be each person will tell their story in 8 to 10 minutes and after each speaker, the floor will be opened for questions or comments for a few minutes each.

Time allowing, after the last speaker we will have an overview comments and questions wrap up.

Look forward to seeing you there!

Rally Point Sports Grill
1837 N Harrison Ave
Cary NC
(in the shopping center across the street from the SAS main entrance)

When & Where

Rally Point Sports Grill
1837 N Harrison Ave
Cary, NC 27513


Friday, November 30, 2012 from 12:30 PM to 2:30 PM (EST)
Add to my calendar
Organizer
by Martin Brossman
Local Networking, Workshops & Classes
Martin, a success coach, speaker, trainer and author, has been mastering the art of networking in the Triangle since 1982 (www.coachingsupport.com). He has originated numerous successful in-person and on-line networking groups which have facilitated meaningful business connections among members.
Martin is a leading authority on social media and online marketing. He is a dynamic trainer known for his insight and humor. A member of the National Speakers Bureau, Martin is a popular speaker on social media topics.  He teaches at North Carolina community college Small Business Centers throughout the state. (http://www.ncsmallbusinesstraining.com/)

Martin's computer skills have powered his keen ability to create and teach crucial new Internet communications, such as blogging, podcasting and on-line networking. His own podcast show can be heard at (www.InquireOnLine.info).
He offers consulting on how to generate profitable alliances by maximizing face-to-face and on-line presence and managing "the conversation of you" on the Web (www.ProNetworkingOnLine.com ) . 
See all of Martin's connections at www.MartinBrossmanAndAssocaites.com .
Final Friday w/Martin Presenting: SCORE & Small Business Success Stories