Event Information
Location
General Assembly San Francisco
225 Bush Street
5th Floor
San Francisco, CA 94104
Description
Financial Tech Executives Explain How Innovation is Eating The World
and Wall Street Along With It
From Wall Street to Sand Hill Road, the financial industry is no stranger to technological innovation, and the financial sector is at a crossroads. The same pressures that reinvented media and advertising, lower barriers to entry, easy access to startup capital, and widespread availability of information are changing the way finance has been done for the past 200 years. On this panel, top fin tech executives will share their thoughts on how the world of finance is transforming, and what it means for entrepreneurs, investors and consumers.
Student and group discounts available. Email inquiries at: weareuncharted@gmail.com
Speakers: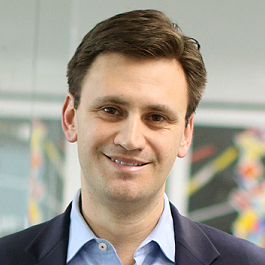 Andrei Cherny CEO and Co-Founder of Aspiration
Andrei Cherny is CEO of Aspiration, an online "investment firm with a conscience" that is democratizing access to wealth creation by creating and curating differentiated investment and financial products and bringing them directly to the consumer in a way that builds loyalty and trust. One of Investment News' "40 Under 40" investment professionals, Andrei has been an advisor to Fortune 100 companies, the co-founder and president of a successful media start-up, a financial fraud prosecutor, a bestselling author, a senior White House aide, and a nationally-recognized economic policy expert.
While working in the Clinton White House, Andrei was the youngest White House speechwriter in American history. President Clinton has called him a "critical part of the team" which brought about the economic successes of the 1990s. He graduated with honors from Harvard College and from the University of California Berkeley Law School.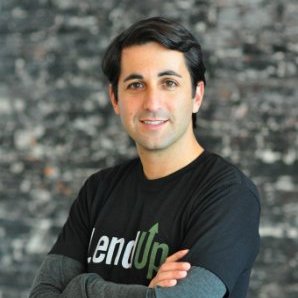 Sasha Orloff - CEO and Co-Founder of LendUp
Sasha Orloff is the CEO and Co-founder of LendUp. Ten years ago, after reading Banker to the Poor by Nobel Peace Prize winner Muhammad Yunus, Sasha was inspired to go move to one of the poorest countries in the world, Honduras, where he worked for The Grameen Foundation. What started as a six month internship, turned into years of service in Honduras because he found the work so inspiring. Prior to launching LendUp in San Francisco in October of 2012, Sasha worked at The Grameen Foundation's technology team, The World Bank's Consultative Group to Assist the Poor, and most recently, Citigroup. Sasha has a B.S. in Applied Math and Economics and a minor in Behavioral Psychology from University of California, San Diego and an M.B.A from Georgetown University.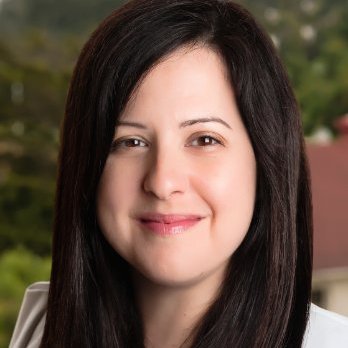 Aimee Young - CMO at SoFi
Aimee Young is responsible for the SoFi brand, customer acquisition, and communications. She brings 18 years of management and marketing experience. Prior to joining SoFi, she held various senior marketing roles including VP, Corporate Marketing at AppSense and Head of Brand, North America at Virgin Atlantic. She has spoken widely on the topic of brand building, customer loyalty, and customer experience design and served as a consultant to companies such as Diageo and the American Red Cross. Aimee holds an MBA from the Harvard Business School and a BA from Wellesley College.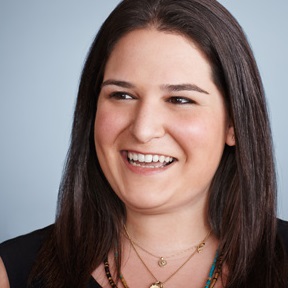 Rebecca Kaden - Partner at Maveron
Rebecca Kaden is a partner at Maveron's San Francisco office. At Maveron, Rebecca identifies consumer-focused entrepreneurs in Silicon Valley, Southern California, and her hometown of New York. She also plays a leading role in the firm's seed program, partnering with emerging consumer companies at their earliest stages. She's a board observer at Aria, August, Darby Smart, Dolls Kill and General Assembly. In a prior life, Rebecca was a journalist—for the Economist in London and as special projects editor at Narrative, an online platform devoted to bringing great literature into the digital age. Now she brings her skills and passion for understanding how stories come together to identify potential breakout consumer brands. Rebecca earned her undergraduate degree from Harvard and her MBA from Stanford.
Moderator and Host: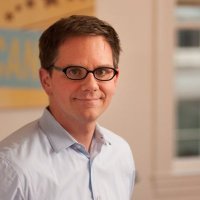 Gregory Kennedy - Co-Founder, Uncharted Minds (@IamGkennedy)
Gregory Kennedy is the Co-Founder of the highly regarded Uncharted Minds Thought Leadership Series. The series has featured speakers from top Silicon Valley companies such as Airbnb, Lyft, Medium, PayPal, Coinbase, BoostVC, Misfit Wearables and more. Gregory is a sought after thought leader, speaker and author whose writing has been featured on The BBC, VentureBeat, YahooFinance, Entrepreneur.com, CMO.com, and Marketing Profs. A former creative director and user interface designer, he has held marketing roles at InMobi, TapSense and AdRoll. Born in New York City he now calls Berkeley, California his home.
Agenda:
6:00 p.m. to 7:00 p.m. Networking and refreshments
7:00 p.m. to 8:00 p.m. Panel discussion
8:00 p.m. to 9:00 p.m. Wrap up and meet the speakers
Location:
General Assembly, 225 Bush Street 5th Floor
San Francisco, CA 94104
Venue Sponsor: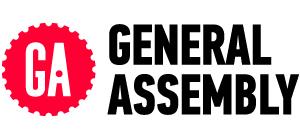 General Assembly transforms thinkers into creators through education and opportunities in technology, business, and design.
Follow Uncharted Minds:
http://twitter.com/weareuncharted
http://www.meetup.com/Uncharted-Minds
What People Say About Uncharted Minds
"Uncharted Minds is what this industry needs more of — a forum for open, honest discussion, with the risk of audience participation. Loved the hard questions, the real talk, and the opportunity to debate about these things that mean so much to all of us. If you get the chance to attend or even better, to join the panel, jump on it!"
– Panelist, Keenan Cummings, Airbnb
"The audience is great and the networking is fantastic. Uncharted Minds is valuable for anyone looking to broaden their digital horizons."
– Panelist, Marc Hauman, Lyft
"I enjoyed offering words of advice, honest insights and personal learning to an entrepreneurial audience with the wisdom to learn and explore before starting out. This was also a great way for me to continue to market Kasa on a personal level and gain deeper knowledge for myself hearing my fellow panelists speak."
– Panelist, Anamika Khanna, Kasa Indian Eatery
"I am always impressed with the thought-provoking speakers and presentations."
– Volunteer, Thomas Flaherty
"I was impressed with Uncharted Minds. Their events are professionally run and the audience was both engaged and thoughtful. I recommend it to any entrepreneur or investor interested in discussing a technology topic with a sophisticated panel and audience."
– Panelist, Nick Tomaino, Coinbase
"Great event. I always have a good time and meet interesting people."
– Volunteer, Shawn Aguilar
"Uncharted minds provides great maps into the journey of discovery…"
– Panelist, Moaya Scheiman, Crisp Bakeshop
"I've come away from each Uncharted Minds event with a greater understanding of the topics being discussed, thanks to the knowledgable speakers and their unique perspectives. These events are a great way to quickly get up to speed on current topics and meet in a close setting with people who share the same interests."
– Volunteer, Phil Webster
All sales are final. No refunds. Read our Privacy Policy here.
Date and time
Location
General Assembly San Francisco
225 Bush Street
5th Floor
San Francisco, CA 94104