FILMWAX PRESENTS, "BROOKLYN CASTLE"

Saturday, September 29, 2012 from 9:30 PM to 11:55 PM (EDT)
Event Details
SEPTEMBER 29TH, 2012
9:30PM DOORS
10:00PM SCREENING
reRun THEATER
&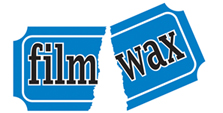 PRESENT: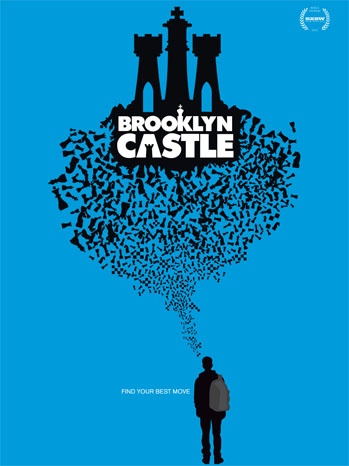 BROOKLYN CASTLE tells the stories of five members of the chess team at a below-the-poverty-line inner city junior high school that has won more national championships than any other in the country.  The film follows the challenges these kids face in their personal lives as well as on the chessboard, and is as much about the sting of their losses as it is about the anticipation of their victories. Ironically, the biggest obstacle thrust upon them arises not from other competitors but from recessionary budget cuts to all the extracurricular activities at their school.  BROOKLYN CASTLE shows how these kids' dedication to chess magnifies their belief in what is possible for their lives.  After all, if they can master the world's most difficult game, what can't they do?
BROOKLYN CASTLE is driven by the compelling personalities of its characters:   11-year-old prodigy Justus is already one of America's highest-rated young chess players, and yet he often chokes, stymied by the expectations of others and his uncompromising belief in his destiny; Rochelle has the potential to become the first African-American female master in the history of chess, but she struggles to find the balance between chess and academic success; charismatic leader Pobo caters to the emotional needs of his teammates, often at the expense of his own playing;  shy Alexis, second-ranked in the school, sees chess as a way to get a better education and job to support his immigrant family; and Patrick, a sensitive beginner who is determined to use his modest goal of raising his chess ranking as a means to rise above his attention deficit hyperactivity disorder. 
The triumphs of the team can be credited in large part to the brilliant chess teacher /coach Elizabeth Spiegel and chess coordinator John Galvin, as well as the support and encouragement from their parents, but nothing would matter without the passion and time commitment the players bring to their study of the game. And while repeatedly winning is exhilarating, the team's victories go beyond a room full of trophies—through chess they learn patience and long-term planning, and the importance of analyzing the wrong or right decisions they make after the game.  In essence, chess provides skills that will serve them well for the rest of their lives, regardless of what profession they choose.
The aspirations of the players are put in jeopardy by the financial crisis. The budget for their Brooklyn school, I.S. 318, is cut by more than a million dollars and they face the possibility that they will not have the money to attend tournaments they would probably win.  The budget cuts are another difficult battle that school and the team must fight, but the players have learned through playing chess that every problem has a solution if you are willing to work hard enough to find it.
Through the inspirational stories of its characters, BROOKLYN CASTLE illustrates that the "extra" in extracurricular activities are not "extra"—they are essential to the teaching of what Principal Rubino calls "the whole child." As Patrick's story vividly demonstrates, programs like the chess team can be an indispensible way to open the door for all kinds of learning.  For Justus, Patrick, Rochelle, Pobo and Alexis, chess is more than a game: it is a realm where they can transcend their reality and become kings and queens themselves. BROOKLYN CASTLE celebrates the hard work and determination that fires these young people's pursuit of their dreams.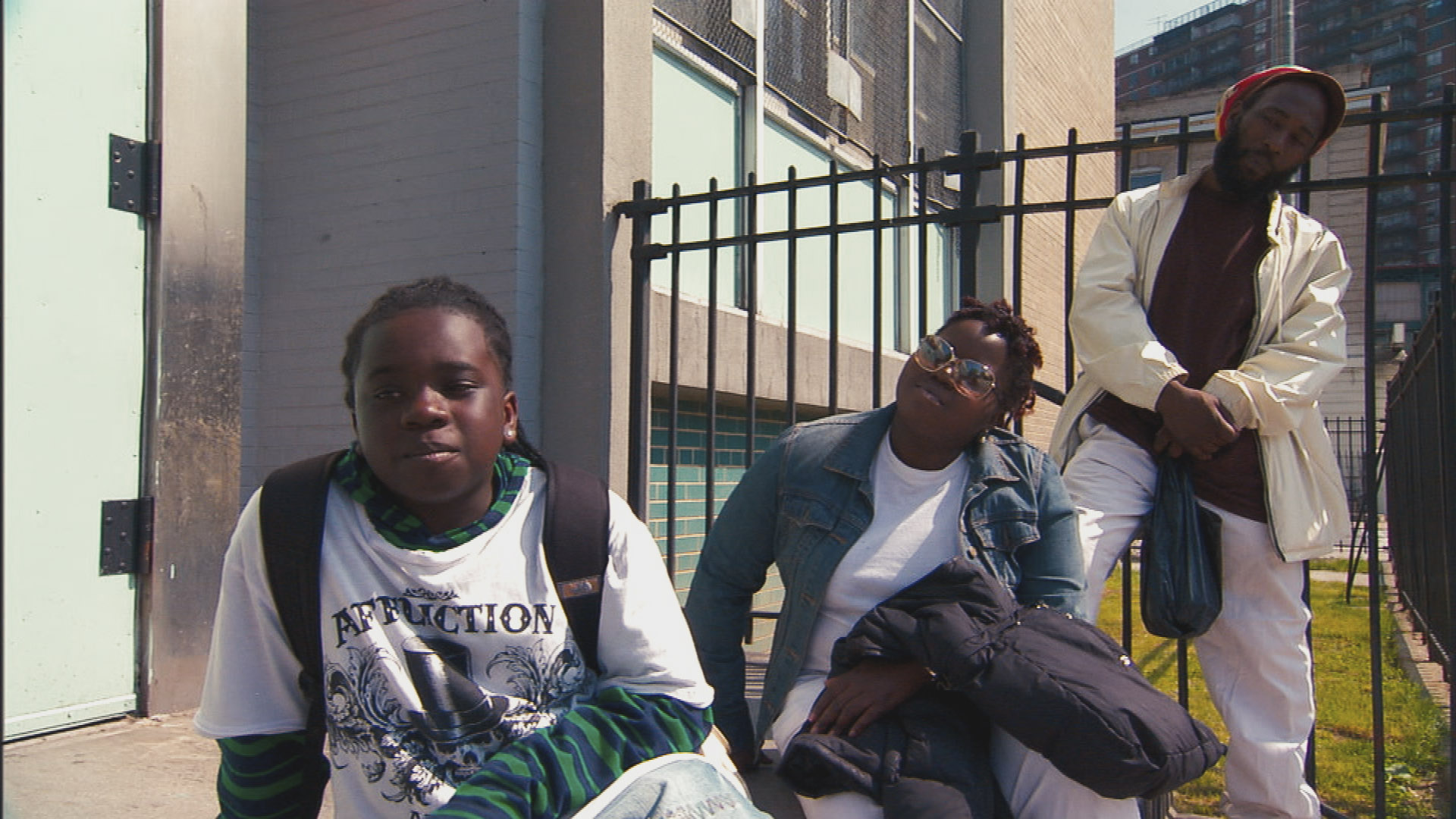 JUSTUS WITH PARENTS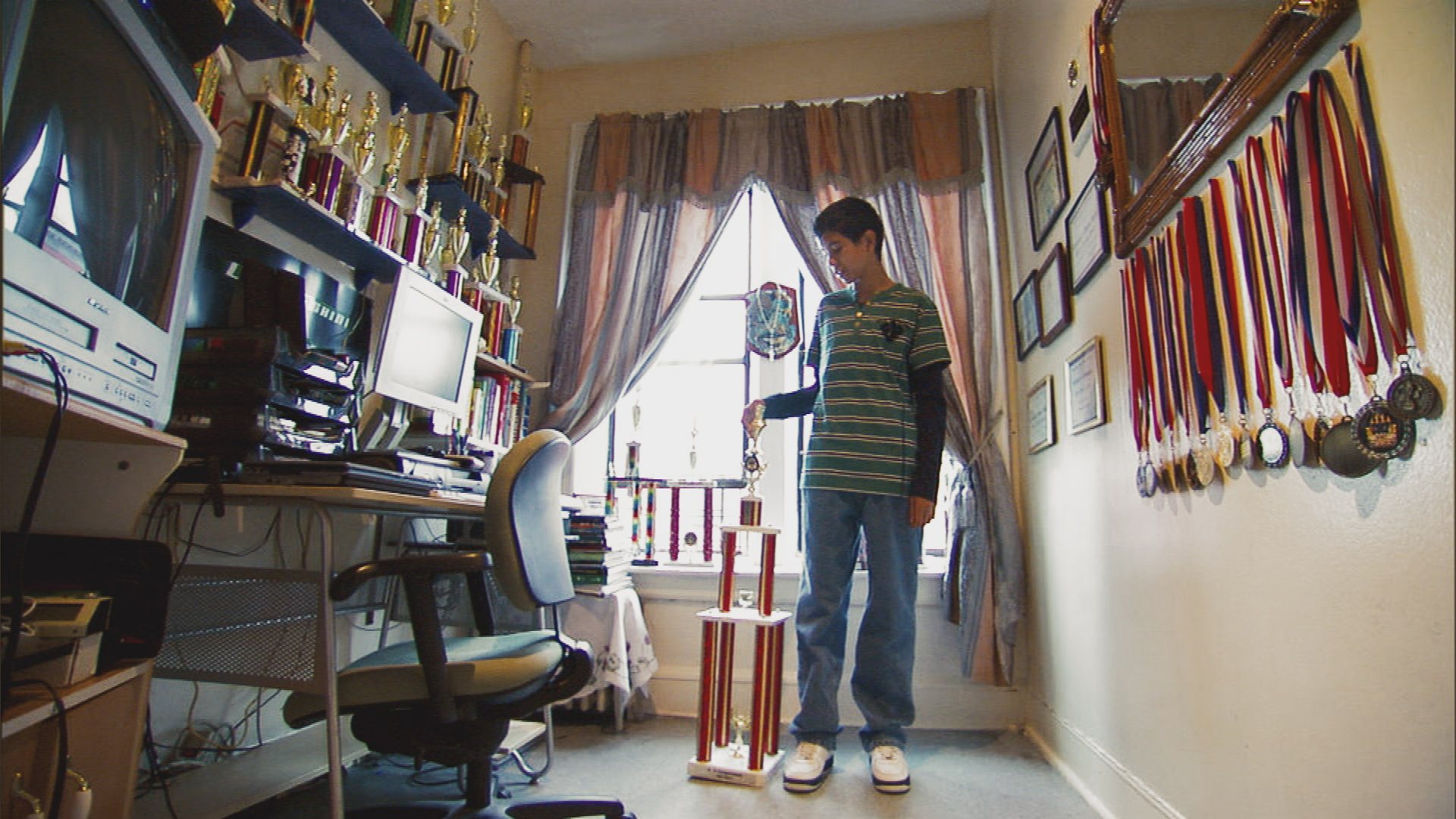 ALEXIS AT HOME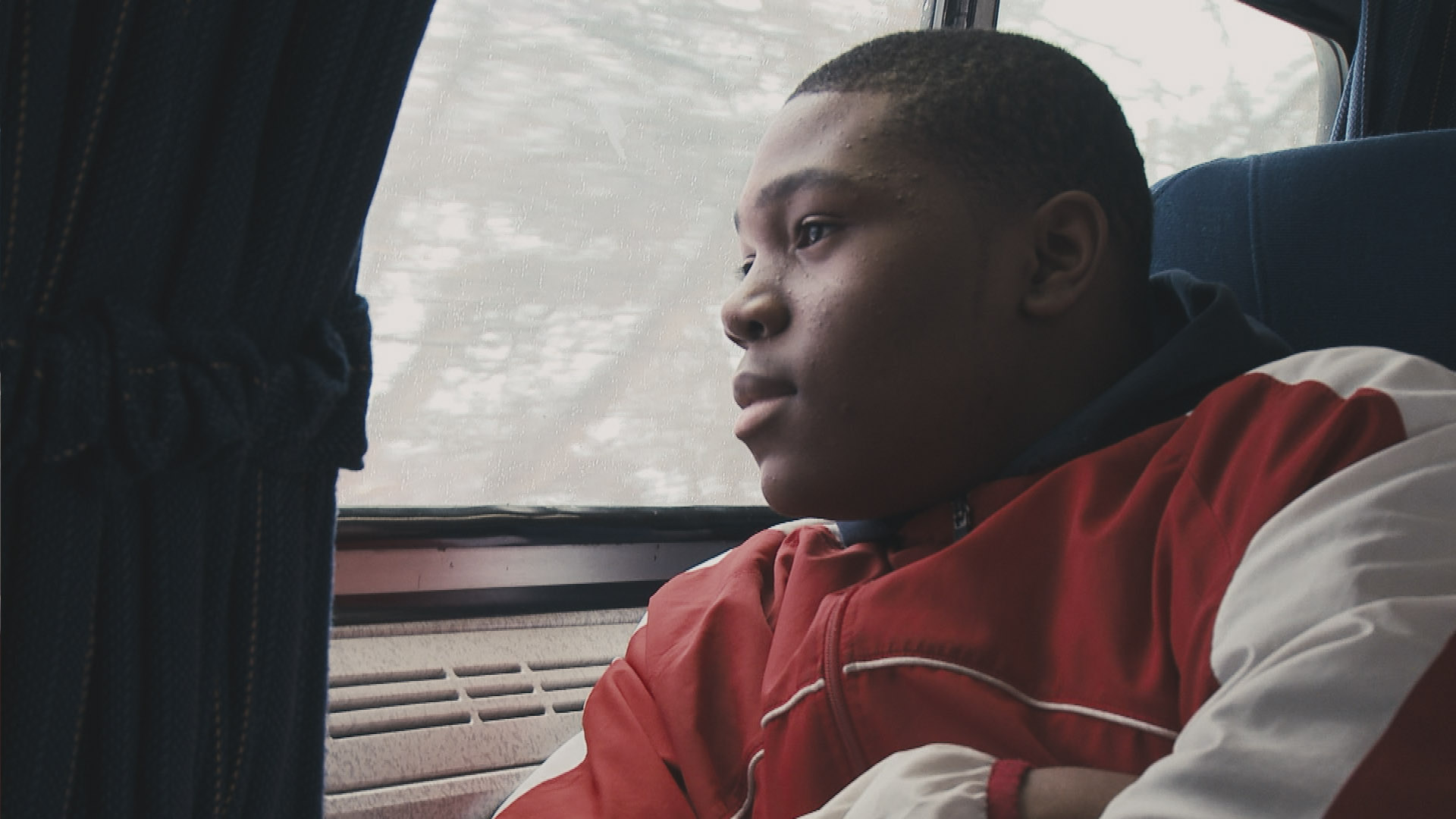 POBO ON TRAIN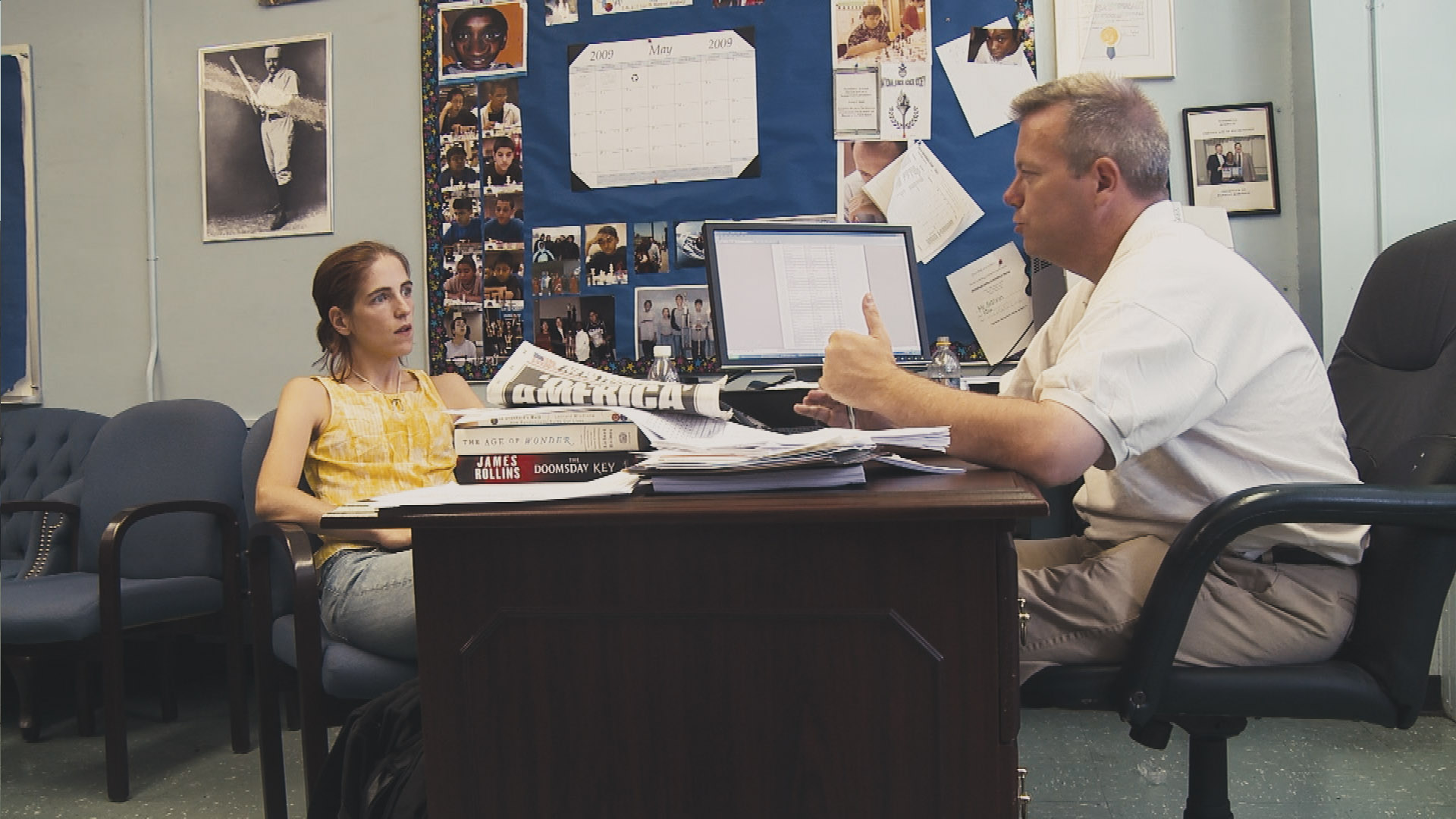 VICARY AND GALVIN TALK BUDGET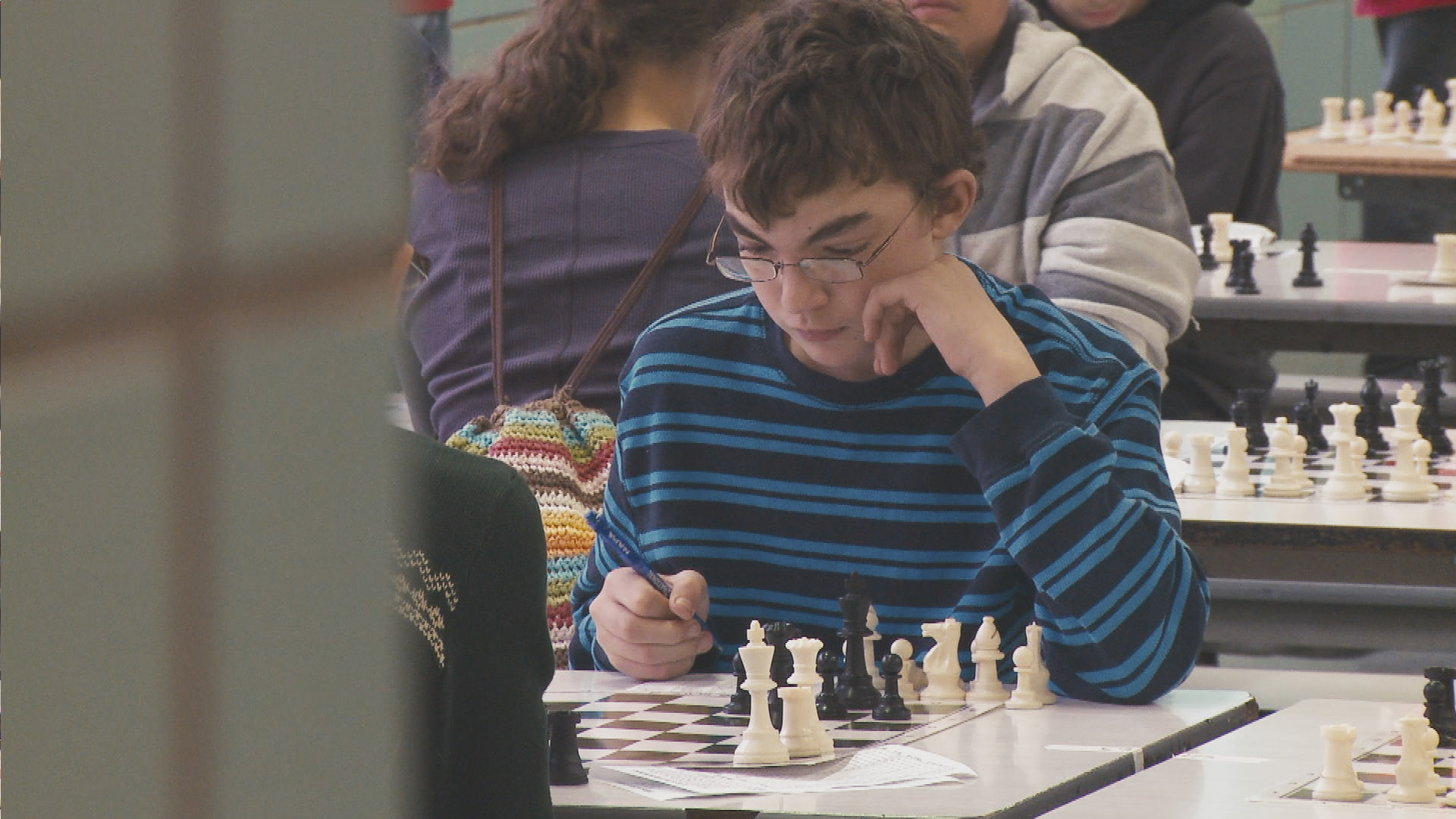 PATRICK AT BOARD
BROOKLYN CASTLE
The Players
ROCHELLE BALLANTYNE
POBO EFEKORO
PATRICK JOHNSTON
ALEX PAREDES
JUSTUS WILLIAMS
Chess Teacher/Coach
ELIZABETH (nee VICARY) SPIEGEL
Assistant Principal
JOHN GALVIN
Principal
FRED RUBINO
Featuring
JAMES BLACK
MICHELLE BRATHWAITE (Rochelle's mother)
CHRISTIANA INUWERE (Pobo's mother)
LISA JOHNSTON (Patrick's mother)
VIVIANA PAREDES TOLEDO (Alexis's mother)
LATISHA WILLIAMS (Justus's mother).
The Filmmakers
                                                        Director      KATIE DELLAMAGGIORE
                                                     Producers      KATIE DELLAMAGGIORE
                                                                           NELSON DELLAMAGGIORE
                                                                           BRIAN SCHULZ
                              Director of Photography      BRIAN SCHULZ
                                                           Editor      NELSON DELLAMAGGIORE
                                    Executive Producers      GEOFF GIBSON
                                                                           ROBERT McLELLAN
                                    Executive Producers      CHICKEN AND EGG PICTURES
                                                                           JULIE PARKER BENELLO
                                                                           WENDY ETTINGER
                                                                           JUDITH HELFAND
                              Co-Executive Producers      NEAL FLAHERTY
                                                                           LE CASTLE FILM WORKS
                                             Original Music      B. SATZ for LE CASTLE
Consulting Editor for Chicken and Egg PicturesMARY MANHARDT
                                        Outreach Director      KALI HOLLOWAY
                                     Associate Producers      ELLIOT NEFF, CHESS4LIFE
                                                                           RAPHAEL NEFF, CHESSHOUSE
Running Time: 102 minutes
When & Where

reRun Theater
147 Front St
New York, NY 11201


Saturday, September 29, 2012 from 9:30 PM to 11:55 PM (EDT)
Add to my calendar
Organizer
(March 2011) ENTERTAINMENT WEEKLY called reRun one of 8 nationwide theaters "redefining the moviegoing experience."
(April 2011) EVERY DAY WITH RACHAEL RAY praised reRun's gourmet popcorn as one of 4 nationwide theaters "giving their classic snack an upgrade."
(October 2011) TIME OUT NEW YORK singled out reRun as a "DIY trailblazer," saying they "love reRun's laid-back vibe" and "friendly staff."
(December 2011) TRAVEL AND LEISURE hailed reRun, among 9 others, as one of "The World's Coolest Movie Theaters."
(February 2012) VARIETY says reRun "raises bar for indies" and is "among the only theaters in the U.S. that provides newfound theatrical and ancillary opportunities to films without a [distributor]."
reRun is reBar's independent cinema, located just down the hall from the restaurant. Featuring 48 reclaimed car seats, full bar, gourmet snack counter, and a 12-foot screen, reRun offers just the kind of intimate art-house theater experience you'd expect from the creators of the funky gastropub reBar.
reRun provides a large theater AV experience. An all-digital 1080p HD projector, coupled with a monstrous JBL 7.1 surround pro-audio sound system make the movies projected on the twelve foot screen come alive in a sparkling show. The bar features two rotating draft taps, a broad selection of bottled craft beers, a selection of sustainable, organic, and biodynamically farmed wines, a full liquor cabinet for your imbibing pleasure, and traditional and creative snacks created by reBar's Executive Chef Jeremy Leech.
During off-hours reRun is available for private rental. Children's birthdays, corporate off-site meetings, and private get-togethers are all possible in the theater. Call the reBar and reRun Special Events Department at (718) 797.3025 for private bookings. Catering available for your parties through reBar.