Film/TV/New Media SUCCESS with RIC DRASIN - and MUCH MORE!

Sunday, August 25, 2013 from 12:00 PM to 2:15 PM (PDT)
Event Details
BREAKING NEWS - UPDATE!
SURPRISE! >>>TODAY!<<< We just received word from an additional well-known producer who is currently SEEKING TALENT for a feature film that shoots Sept./Oct. HE IS ATTENDING TODAY! So, bring extra photos and resumes! This is a really good opportunity! Additional industry VIPS may be there as well.
This Sunday at Noon We Proudly Present Our VIP Guest Speaker, the Legendary 
RIC DRASIN!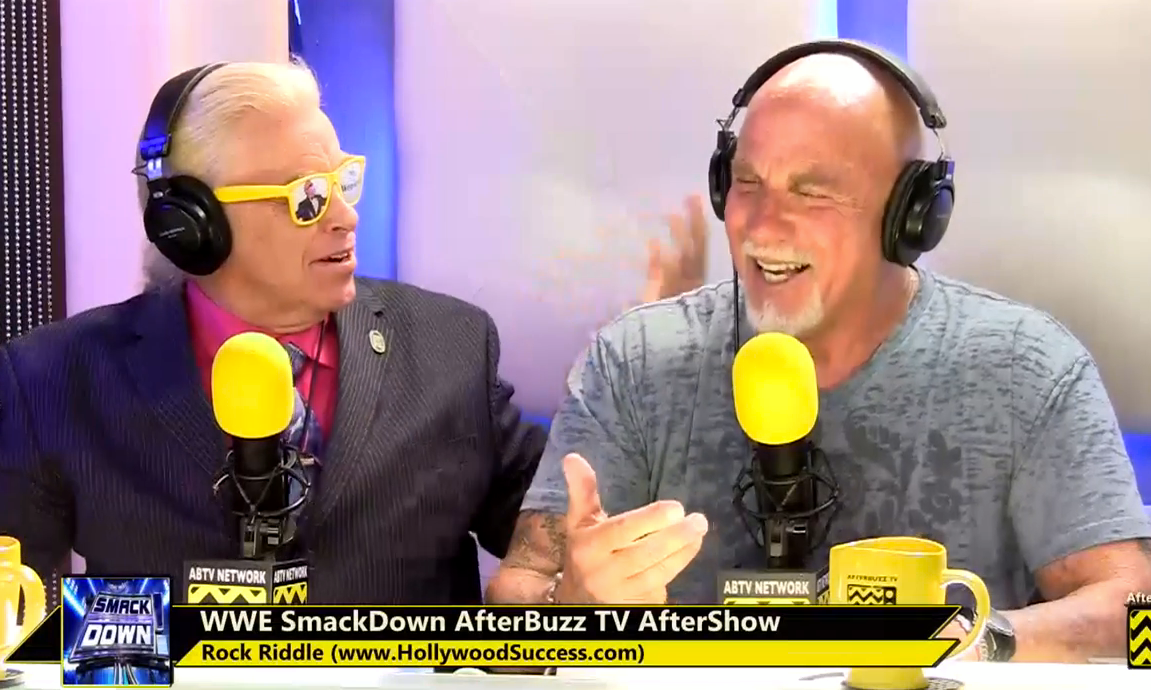 Well-Known, Well-Respected Producer-Actor-Author-TV Show Host 
(Now building a new TV Studio and Seeking Talent!) 
Professional Bodybuilder
 (He and Arnold were training partners)
 Fitness and Nutrition Expert
 Professional Wrestler and Wrestling Coach
 (Former WWF Champion - "The Equalizer") 
Extremely Well-Connected in the Worlds of Film/TV, Bodybuilding and Professional Wrestling
  and 
A Fascinating Speaker!
 
 Sunday, August 25:  12:00 Noon until 2:15 PM 
at
 The Jeremiah Comey Studio
 (a beautiful theater in a great area with lots of free secure parking)
 12215 Ventura Blvd., Suite 111 Studio City, CA  91604
(located in the Times Square Plaza, the home of Peet's Coffee, about 1 1/2 blocks west of Laurel Canyon Blvd.) 
---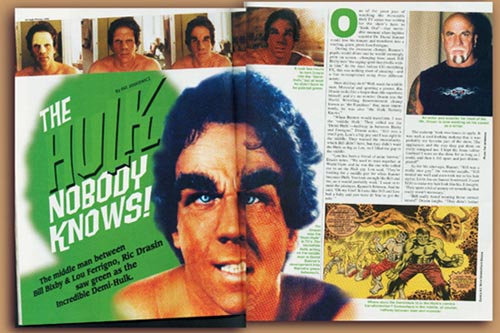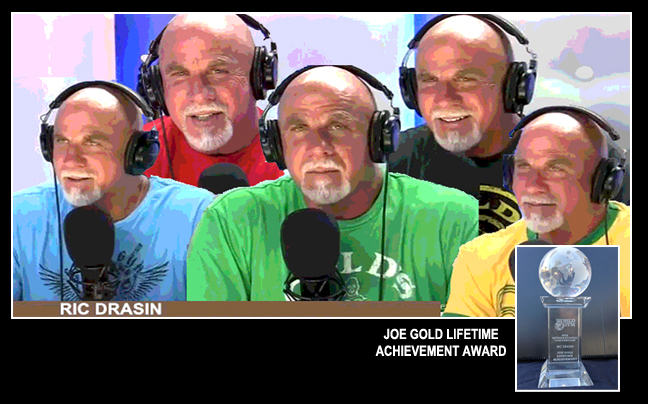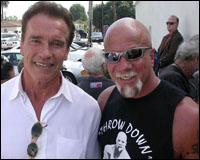 RIC DRASIN (confirmed!)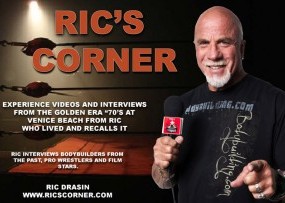 Producer Ric Drasin has been successful at everything he has ever attempted.  He was a professional competitive bodybuilder; he and Arnold Schwarzenegger were training partners.  At age 69, he remains in great shape and trains regularly.  In October, 2012 he was awarded the Joe Gold Lifetime Achievement Award - He created the famous Gold's Gym and World Gym logos.  One of his talk shows, "Ric's Corner" tends to center on bodybuilding, professional wrestling and interviews with film stars.  He was a world champion professional wrestler (he was "The Equalizer" in WWF) and owns a respected wrestling school.  
 
He hosts several successful internet TV shows and he is currently building a TV studio in Van Nuys to produce even more shows.  He is a regular host for The Actors Entertainment Network TV shows (7 million+ views) and AfterBuzz TV (20+ million downloads!)  Actors whom he interviewed on his TV shows received substantial world-wide exposure thanks to this remarkable gentleman . . . and considering what he has planned, he has just begun!
We are honored to have, for the very first time, the legendary Ric Drasin as our very special VIP guest speaker this Sunday.  Please make your plans now to attend.  This is a very rare and amazing opportunity!
---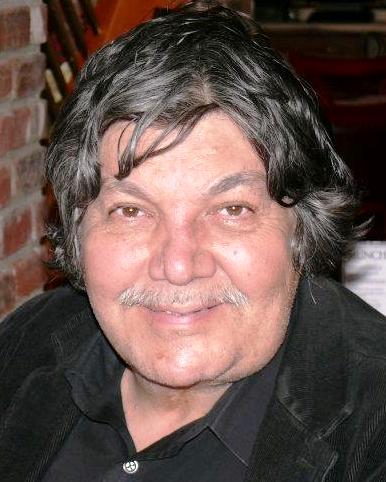 Producer-Director-Casting Director-Writer- TV/Radio Personality-Publicist
Bill Hooey
 Bill Hooey began his career as a radio personality and worked in nearly every major radio market in the United States.  He went on to write for TV shows including "The Tonight Show" and "The Smothers Brothers Comedy Hour" as well as writing for major comedians.

Bill was Lee Strasberg's associate and official cameraman and lived at the Strasberg Estate until after Lee's death.  He formed his own production company afterward and produced and directed nearly two hundred commercials and infomercials.  He also owns a casting company which casts for film, television, national and regional commercials and printwork.  Additionally, Bill heads a PR company that specializes in Red Carpet World Premiere Movie Events.
As if all that wasn't enough, Bill Hooey took on City Hall (the City of Los Angeles) twice and defeated them twice - and it appears that he is just about to "beat City Hall" for a third time.  He's very well-connected both politically and entertainment industry-wise.  You will learn a great deal from this amazingly helpful man Sunday at noon. 
---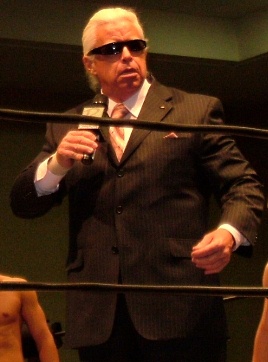 Rock Riddle will be your host and "Master of Ceremonies" for the seminar event. Rock has over a quarter of a century and well over 135,000 hours' professional experience in the film and television industry.  His background includes:  Publicist and President of APS Entertainment, of course, as well as SAG Franchised Talent Agent and Agency Co-Owner, Personal Manager, Producer, Casting Director, Stunt Person, Talk Show Host, Film and Television Actor, and Amazon.com #1 Best-Selling Author ("How to Become a Magnet to Hollywood Success") - not to mention his legend status as the original "Mr. Wonderful" of professional wrestling.  His greatest talents include (1) his mastery in the marketing of entertainment industry professionals and (2) his amazing ability to motivate, inspire, and teach actors how to achieve and go beyond their dreams.  On April 21, 2007, Rock was presented with the prestigious Reel Honoree Award, an award which is presented once a year to an individual who has made a difference in the entertainment industry. Past recipients of this award include Sylvester Stallone, Charles Bronson, James Cagney, David Carradine, Robert Conrad, Kirk Douglas, Cesar Romero, Mickey Rooney and others. Rock has dedicated the majority of his life to helping people achieve and live their dreams in the entertainment industry, and he is very proud of this honor.  According to today's IMDB STARmeter, Rock is rated within the upper 2 and 1/2 percent of entertainment industry professionals worldwide.
More information is available here: www.HollywoodSuccess.com/special_event.htm
---
REMINDER:  WE START AT 12:00 NOON - PLEASE BE ON TIME.  THANK YOU!
THIS IS NOT ANOTHER "ACTOR SEMINAR." It is a unique experience that is motivating, inspiring, hard-hitting, blatantly and brutally honest, eye-opening, practical, useful, and extraordinarily valuable. It is crammed full of usable information that, when applied, can quickly accelerate your success in the film and television business! Hundreds of actors who attended past events sent thank-you cards and/or praised the events in writing. Over fifty actor attendees were actually hired for film and/or television projects as a result of meeting producers at these events - including a starring role for an actor in a SAG feature film (and that actor had no SAG card at the time and had never done a previous starring role). Please join us Sunday for an event that can potentially change your entire professional life! - And please invite a deserving actor friend . . .
---

For additional information:  www.HollywoodSuccess.com/special_event.htm
When & Where

The Jeremiah Comey Studios Theatre
12215 Ventura Blvd
Los Angeles, CA 91604


Sunday, August 25, 2013 from 12:00 PM to 2:15 PM (PDT)
Add to my calendar
Organizer
APS Entertainment & Hollywood Success Marketing and Public Relations
We are Hollywood Success -- Associated Producers Services; Actors Promotional Services, Ltd.; Hollywood Success Marketing & Public Relations; and APS Entertainment.  

Incorporated in Hollywood, California in late 1978, APS is a powerful networking organization, a support system, a publicist and a highly effective "marketing machine" for  Entertainment Industry professionals. For over 30 years, our mission has been to empower select professionals in the film and television industry -- to provide them with the tools, support and opportunities that help them achieve success more quickly.  We work with dedicated, determined industry professionals who will achieve a high level of success -- with us or without us.  Our job is simply to greatly speed up the process. 
Dozens of brilliantly talented actors and actresses give up their "Hollywood Dreams" every day.  These gifted people know their craft, but they don't know their business. 
It's Show BUSINESS, Not Show Art.
Our organization provides the business aspects of the Entertainment Industry.  We provide powerful PR, marketing, promotion, networking, and support systems for entertainment industry professional clients.  Much more information is available at www.HollywoodSuccess.com.
Film/TV/New Media SUCCESS with RIC DRASIN - and MUCH MORE!