Film/TV Producer/Agent Seminar & Networking Event/Birthday Bash/After-Party

Sunday, July 17, 2016 from 12:00 PM to 2:15 PM (PDT)
Event Details
Comfirmed:  4 Film & Television Producers Plus Notable Talent Agency Owner
with Up to a Dozen or More Additional Surprise Producers Expected!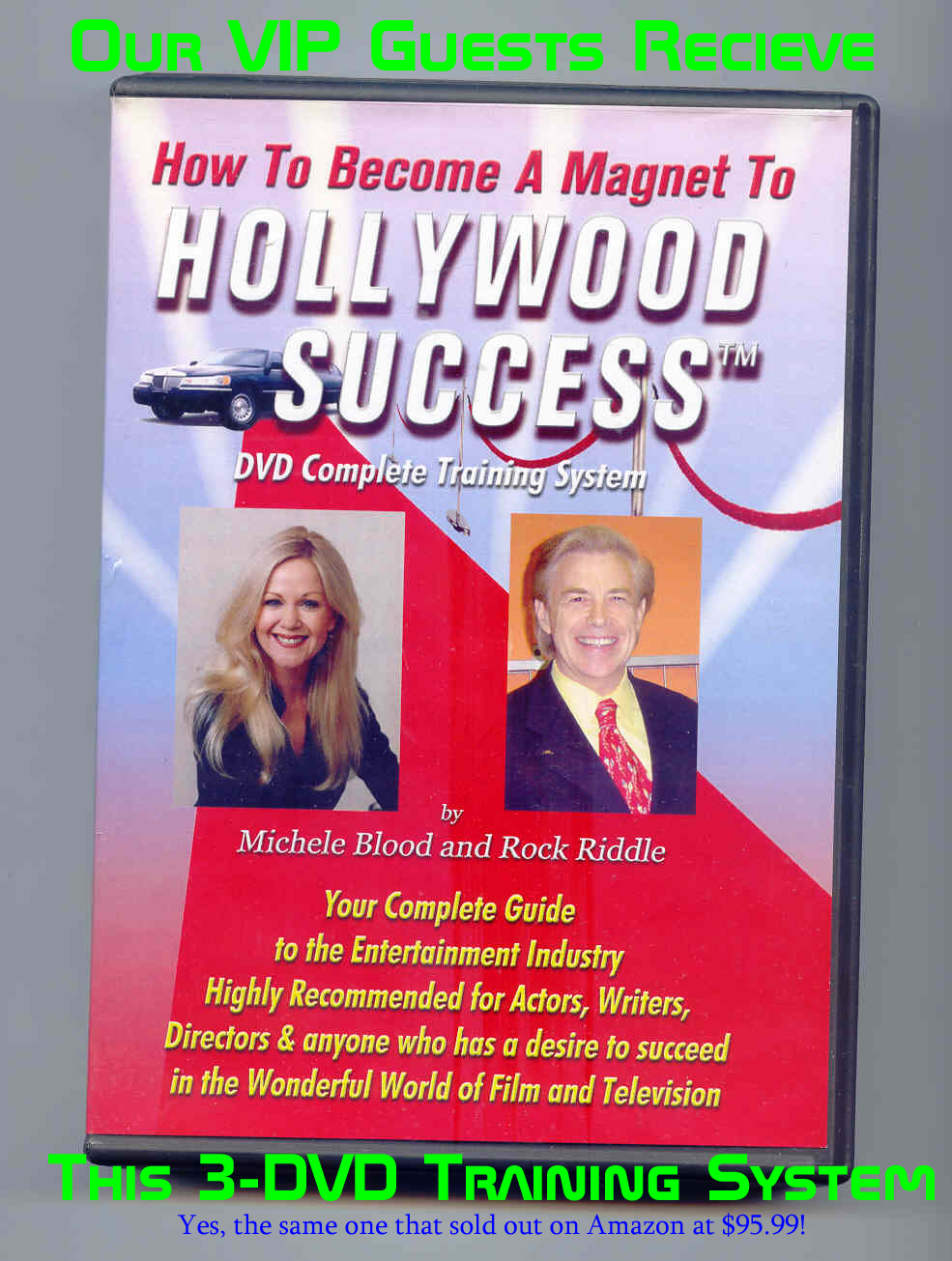 Please Join Us For a Very Special 4-in-1 Film/TV Event
Seminar, Networking Event, Birthday Bash and After-Party
Sunday, July 17, 2016:  12:00 Noon until 2:15 PM
with After-Party from 2:30 until 4:00 PM
(The After-Party takes place about 2 blocks away; The location will be given during the Seminar) 
Please Join Us at
The Jeremiah Comey Studio
 (a beautiful theater in a great area with lots of free secure parking)
 12215 Ventura Blvd., Suite 111 Studio City, CA  91604
(In the Times Square Plaza, the home of Peet's Coffee, about 1 1/2 blocks west of Laurel Canyon Blvd.)
-- HERE ARE THE FIRST FIVE -- MORE EXPECTED! --

FILM/TV VIP GUEST SPEAKER #1
Active Producer/Director/Writer/Casting Director (80+ IMDB Credits)
With Three Feature Films in Active Development
( Want a preview?  https://youtu.be/pcPP1liYliQ )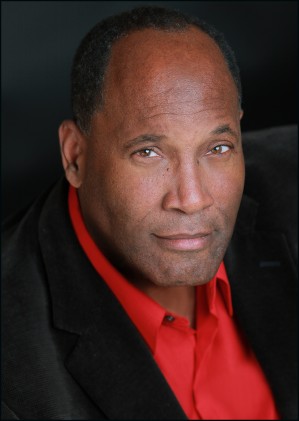 Ray Forchion (Confirmed!): Mr. Forchion is a noted actor-writer-producer-director and Acting Career Enhancement Consultant. While on the National SAG Board, he helped design Screen Actors Guild's newer Low-Budget Film Agreements and headed the Guild's L.A. Casting Committee for six years. He also has assisted at Talent Agencies and as a Talent Manager in the past.
 
As an actor, he's co-starred in numerous TV series and films, plus appeared in nearly 100 commercials. In addition to playing O.J. Simpson in the award-winning CBS Mini Series, AMERICAN TRAGEDY, he portrayed real life Al Gore attorney Jeffrey Robinson in HBO's EMMY Winner for best TV Movie RECOUNT with Kevin Spacey, Dennis Leary, Ed Begley, Jr and Laura Dern.  In the past few months,  Ray has appeared on GREY'S ANATOMY, FEMME FATALES, BURN NOTICE, SOUTHLAND and is upcoming in the new feature tentatively titled WIZARDREAM.  


Warner Brothers/Polychrome released his produced feature CONFESSIONS OF A THUG, and he was a Producer on the OSCAR NOMINATED film LAST BREEZE OF SUMMER. Also Exec Producer ON THE UPCOMING HORROR FILM, HOLLA II.  Ray is currently developing three features, DUE PENANCE in which he will direct and star, CITY OF DARKNESS, an Urban Horror Thriller and an action film set in the world of professional wrestling, THE SQUARED CIRCLE.  Shot in LA and The US Virgin Islands, ISLAND SONG in which Ray portrayed Det. John Chalmers and also Cast recently won the Audience Award at the international Pan African Film Festival.  Most recently, Ray produced, BEDLOO: THE DECISION one of the hottest new viral videos on YouTube with over 900,000 views...
 
Ray has given his "Life Changing" motivational acting seminars and workshops around the country and privately coached working actors, writers and directors for over 30 years. He is always open to Private Consultation as well as his WEEKEND INTENSIVE ACTING BOOT CAMPS.  Ray's has recently completed his revolutionary new MANUAL and SYSTEM for serious Actors.   
For filmography: http://www.imdb.com/name/nm0285468   
 
THE LATEST NEWS:  Mr. Forchion has officially announced his next upcoming feature film "Squared Circle."  Rock Riddle is co-producer on the project.

According to today's IMDB STARmeter, Mr. Forchion is ranked within the top 1% of entertainment industry professionals worldwide.  
---
 
FILM/TV VIP GUEST SPEAKER #2 
Celebrity Producer/Writer
285+ IMDB Credits
Feature Film in Pre-Production; 2 More in Active Development
Speaking in Person Sunday
Seeking Talent - Bring Your Photo and Resume!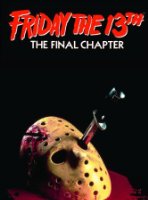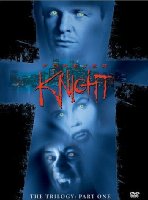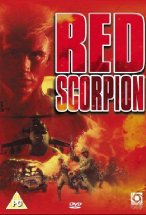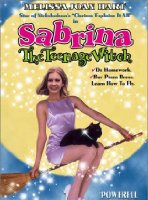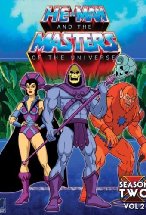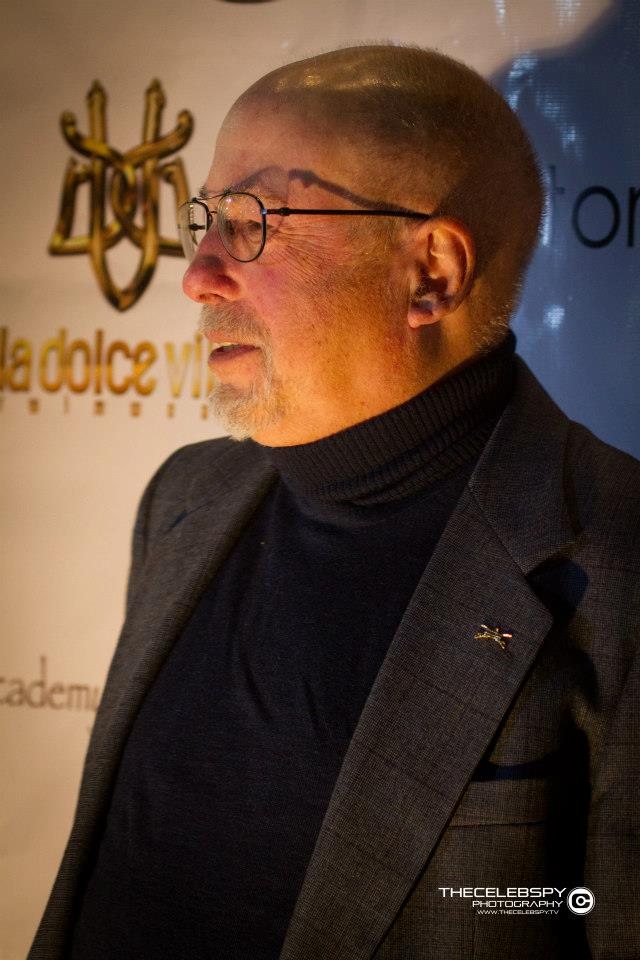 BARNEY COHEN!

Very Limited Seating - Reserve Your Seat Now and Experience an Amazing Afternoon!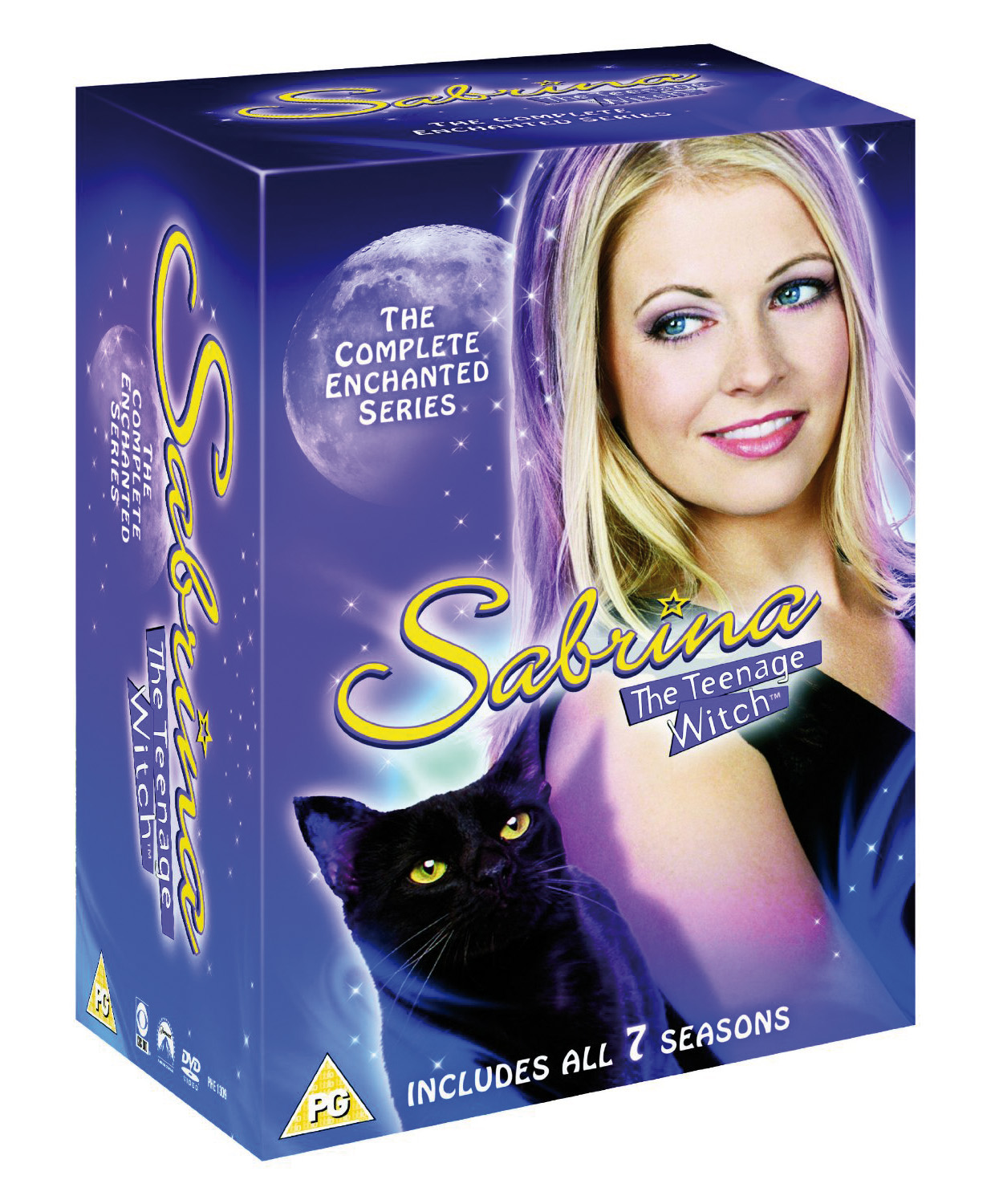 Producer-writer Barney Cohen is confirmed as our very special guest speaker Sunday at noon. Here's the short version:  Creator of the USA Networks vampire-detective series "Forever Knight" (one of the TV Guide "25 Top Cult Shows Ever!") and writer/producer of the even longer-running "Sabrina the Teenage Witch."  Currently the writer/producer of the feature film "Gernika" (now in pre-production under the lead of a 2013 Oscar nominee!)  "Jason" and the rest of his credits are here:  IMDB or IMDB Pro  

Barney Cohen has produced and written very well-known hit TV show/series and feature films.  He is currently in active development on three additional feature films and is interested in meeting potential talent for those projects.  Want more?  Take a look at his 285+ IMDB credits.  A fascinating industry professional with a fascinatingly successful showbiz history, you'll learn a great deal from this gentleman.    Very Limited Seating. 
---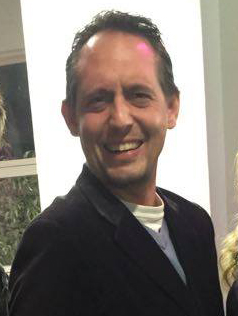 FILM/TV VIP GUEST SPEAKER #3
NOTABLE TALENT AGENT AND AGENCY OWNER CONFIRMED!
We're proud to announce that, for the first time ever, CHRISTOPHER MONTGOMERY, CEO of Prodigy Talent, will be joining us to speak this Sunday.  
Chris is an extraordinary talent agent.  Over sixty of his clients are currently ranked within the top 2% of entertainment industry professionals worldwide!  
He and his talent agency are prominently featured in last week's PRESS RELEASE.  
---
FILM/TV VIP GUEST SPEAKER #4
 Tad Atkinson!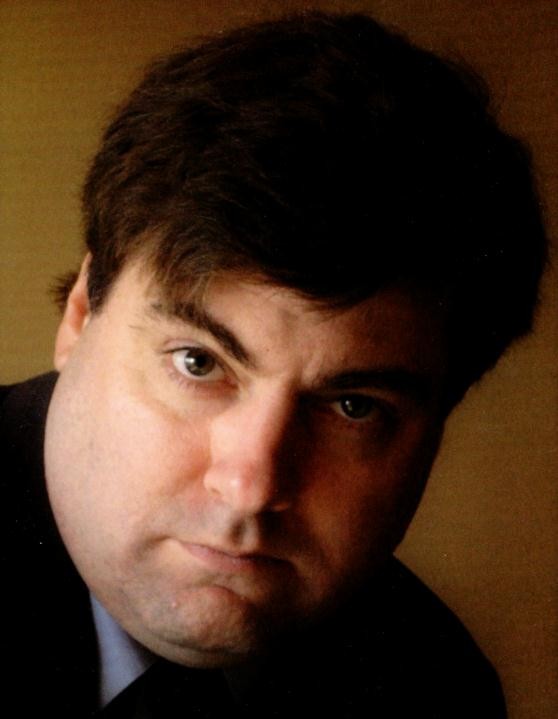 The Associate Producer & Production Coordinator of "STAR TREK: RENEGADES" is one of our confirmed guest speakers for Sunday's special seminar and networking event.  (He's also Producer-Director-Actor-Time Management Specialist and VP of a Production Company!)
TAD ATKINSON (confirmed) is a talented professional actor turned feature film producer and casting director. Tad will bring us up to date on his upcoming feature film and television projects -- "information from the inside!" In addition to producing his own projects, he has hired and/or worked with several actors whom he met at seminar events just like the one taking place this Sunday! Tad is able to hire or greatly influence the hiring of actors for well over a dozen upcoming projects including a series of four big budget films for Cuban Lightning Enterprises, a production company of which he is Vice President.  He will bring us up to date on his film projects on Sunday - including some fascinating sci-fi projects, several that feature actors who are famous for their Star Trek roles!  Please join us Sunday to meet and hear this extraordinary gentleman.  According to today's IMDB STARmeter, Mr. Atkinson is ranked within the top 3% of entertainment industry professionals worldwide.  

---
FILM/TV VIP GUEST SPEAKER #5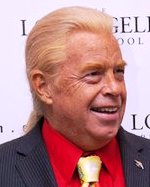 Rock Riddle will be your host and "Master of Ceremonies" for the seminar event. Rock has over a quarter of a century and well over 135,000 hours' professional experience in the film and television industry.  His background includes:  Publicist and President of APS Entertainment, of course, as well as SAG Franchised Talent Agent and Agency Co-Owner, Personal Manager, Producer, Casting Director, Stunt Person, Talk Show Host, Film and Television Actor, and Amazon.com #1 Best-Selling Author ("How to Become a Magnet to Hollywood Success") - not to mention his legend status as the original "Mr. Wonderful" of professional wrestling and 2-time Hall of Famer.  His greatest talents include (1) his mastery in the marketing of entertainment industry professionals and (2) his amazing ability to motivate, inspire, and teach actors how to achieve and go beyond their dreams.  On April 21, 2007, Rock was presented with the prestigious Reel Honoree Award, an award which is presented once a year to an individual who has made a difference in the entertainment industry. Past recipients of this award include Sylvester Stallone, Charles Bronson, James Cagney, David Carradine, Robert Conrad, Kirk Douglas, Cesar Romero, Mickey Rooney and others. Rock has dedicated the majority of his life to helping people achieve and live their dreams in the entertainment industry, and he is very proud of this honor.  "Birthday" - Rock will be celebrating his birthday at these events.
More information is available here: www.HollywoodSuccess.com/special_event.htm
---
REMINDER:  WE START AT 12:00 NOON - PLEASE BE ON TIME.  THANK YOU!
THIS IS NOT ANOTHER "ACTOR SEMINAR." It is a unique experience that is motivating, inspiring, hard-hitting, blatantly and brutally honest, eye-opening, practical, useful, and extraordinarily valuable. It is crammed full of usable information that, when applied, can quickly accelerate your success in the film and television business! Hundreds of actors who attended past events sent thank-you cards and/or praised the events in writing. Over fifty actor attendees were actually hired for film and/or television projects as a result of meeting producers at these events - including a starring role for an actor in a SAG feature film (and that actor had no SAG card at the time and had never done a previous starring role). Please join us Sunday for an event that can potentially change your entire professional life! - And please invite a deserving actor friend . . .
---
When & Where

The Jeremiah Comey Studios Theatre
12215 Ventura Blvd
#111
Studio City, CA 91604


Sunday, July 17, 2016 from 12:00 PM to 2:15 PM (PDT)
Add to my calendar
Organizer
We are Hollywood Success -- Associated Producers Services; Actors Promotional Services, Ltd.; Hollywood Success Marketing & Public Relations; and APS Entertainment.  

Incorporated in Hollywood, California in late 1978, APS is a powerful networking organization, a support system, a publicist and a highly effective "marketing machine" for  Entertainment Industry professionals. For over 30 years, our mission has been to empower select professionals in the film and television industry -- to provide them with the tools, support and opportunities that help them achieve success more quickly.  We work with dedicated, determined industry professionals who will achieve a high level of success -- with us or without us.  Our job is simply to greatly speed up the process. 
Dozens of brilliantly talented actors and actresses give up their "Hollywood Dreams" every day.  These gifted people know their craft, but they don't know their business. 
It's Show BUSINESS, Not Show Art.
Our organization provides the business aspects of the Entertainment Industry.  We provide powerful PR, marketing, promotion, networking, and support systems for entertainment industry professional clients.  Much more information is available at www.HollywoodSuccess.com.