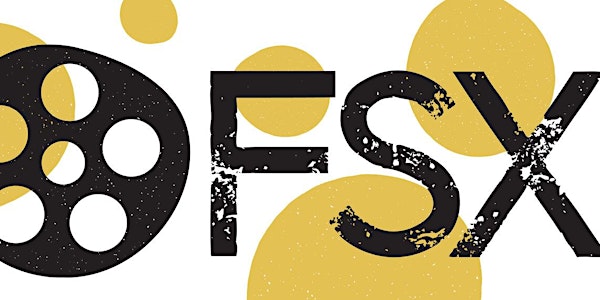 Filmshop Exhibition: Curated by Thelma Adams
Filmshop Exhibition is a curated online presentation of Filmshop Member Films.
Refund Policy
Contact the organizer to request a refund.
Eventbrite's fee is nonrefundable.
About this event
Filmshop is pleased to present Filmshop Exhibition, a curation of films created by our members. Join us weekly on Thursdays, Fridays, and Saturdays starting September 10 for this online exhibition of exciting films created by our New York, New Orleans, and Los Angeles-based filmmakers.
For additional details, please see: https://www.thefilmshop.org/filmshop-exhibition

Curator's Take:
"Chinese American filmmaker Theresa Loong's personal documentary anchors this program. As in the best of nonfiction, a fantastic subject elevates the film: Loong's father was a POW in WWII Japan—and lived to become a merchant seaman, survive bias, enlist in the U.S. Army, eventually becoming a citizen, a medical doctor, and a husband and father of two in the USA. His life and his optimism, and his mantra 'Every Day is a Holiday' stand out—he's an ordinary man who survived extraordinary circumstances with his heart intact. Parents and daughters also interact in Michael Woolridge's taut, suspenseful short about a young woman in the family business who discovers that not everything is kosher in the legacy she inherited from her father. In Flo Young's 1970s set coming-of-age drama Kool, the filmmaker mines familiar territory to unearth strong relationships between teen Olive and her sexually active high school bestie, as well as her divorce-traumatized mother. In all three films, the filmmakers' deep empathy for their subjects—drama, dramedy, and documentary—shines through."
Film Lineup:
Every Day is a Holiday - Theresa Loong
Options - Michael Woolridge
Kool - Flo Young
Curator Bio:
Thelma Adams is a two-time Chair of the New York Film Critics Circle who has been the in-house film critic for Us Weekly and The New York Post, and has written for AARP, Variety, Yahoo! and The New York Times. She co-produced the Emmy-nominated Feud: Bette and Joan, and authored the bestselling historical novels Bittersweet Brooklyn and The Last Woman Standing.