Filmshop Exhibition: Curated by Michael Dunaway and Skye Borgman
Filmshop Exhibition is a curated online presentation of Filmshop Member Films.
Refund Policy
Contact the organizer to request a refund.
Eventbrite's fee is nonrefundable.
About this event
Filmshop is pleased to present Filmshop Exhibition, a curation of films created by our members. Join us weekly on Thursdays, Fridays, and Saturdays starting September 10 for this online exhibition of exciting films created by our New York, New Orleans, and Los Angeles-based filmmakers.
For additional details, please see: https://www.thefilmshop.org/filmshop-exhibition

Michael Dunaway - Curator's Take:
"A struggling Latina bartender, a millennial hipster white woman, a group of inner-city fencers, a little girl on the streets of New York City, a Black visual artist, and a boy growing up playing chess with his grandfather. The protagonists of these six films couldn't be more different, and yet the emerging filmmakers will make you fall in love with every one of them. These six directors also share a meticulous attention to production design, and have each found the ideal pace at which to unfold their stories. But it's those characters that stick with me most. Well done."
Film Lineup:
Petty Cash - Matt Simon
ZugZwang - Lars Fuchs
Maddie - Reuben Hernandez
Inner City Fencers - Daniel Feighery
Division Street: Fish Out of Water - Traven Rice
Masterpiece - Eden Martinez
Curator Bio:
Michael Dunaway is the Editor at Large of Paste Magazine, and the founding partner of Gasoline Films and Poitier & Dunaway Motion Pictures. He is the director, writer, and producer of Six LA Love Stories, and the producer and director of 21 Years: Richard Linklater. He also produced and directed The Man Who Ate New Orleans, with Oscar nominee Morgan Spurlock. His short film Bread won Best US Narrative Short at the 2011 Rome International Film Festival. Current projects include a scripted historical civil rights epic with the King and Poitier families. He lives in Atlanta with his wife and children.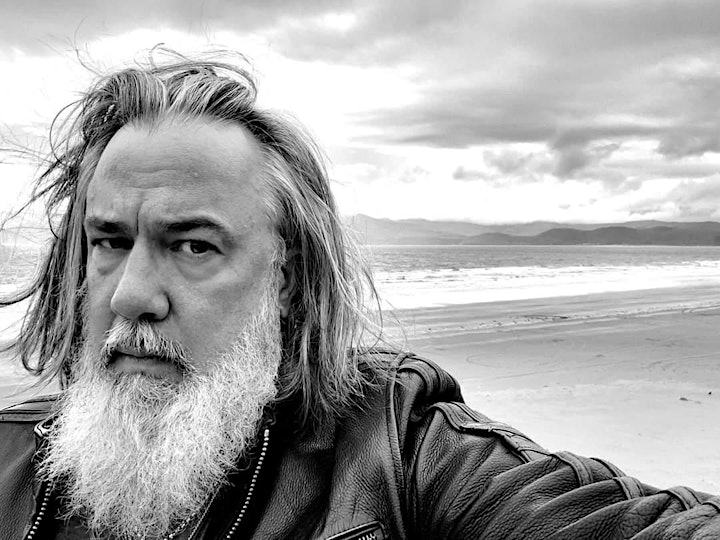 Skye Borgman - Curator's Take:
"The three films in this program are as diverse as they are inspiring. Rebecca Israel's Emmy-nominated documentary Malky Makes Movies tells the story of Filmmaker Malky Weingarten, who makes movies for and starring women in the Hasidic and Orthodox Jewish community. The film is a superb representation of Rebecca's filmmaking style—telling small, thoughtful stories that represent big ideas. Mr. Talented, J. Mallory McCree's tension-filled film, unfolds fluidly as the audience experiences the unraveling of a space-obsessed photographer who will stop at nothing to make a name for himself. And finally, Bennifer highlights filmmaker Ryan McGlade's penchant for the quirky and offbeat as we follow Jed home and discover that his family is far different than he remembered them. Each of these three films excels in quality storytelling while asking us all to dig a little deeper into understanding the world we live in."
Film Lineup:
Bennifer - Ryan McGlade
Mr. Talented - J. Mallory McCree
Malky Makes Movies - Rebecca Israel
Curator Bio:
Skye Borgman is an award-winning documentary director. She has directed for shows on Netflix (Trial by Media, Unsolved Mysteries), Oxygen (The Case Died With Her, Murdered In Montana), and Investigation Discovery (The Night That Didn't End) and is currently in production on three more crime documentaries coming in 2021/22. Skye is the co-owner of Top Knot Films, creating film, television and documentary content.