An evening in ETNYC Barrel Room w/ pours of rare lambic and a private screening of the documentary Lambic: About Time and Passion
About this event
We are excited to have our first film showing in our barrel room @ ETNYC! We'll be showing the documentary on the funky favorite within the food & beverage world :Lambic. If you've ever been curious of the history & process this is a great opportunity to get a first look at Daniel Ruiz's (Cerve TV) documentary on the magical process of what is the lovely liquid: lambic.
We will be pouring a very special keg of 2012 Cantillion & some other bottle pours of other rare lambics including:
Cantillon Gueuze, Cantillon Rosé de Gambrinus, Cantillon St-Lamvinus
Tilquin Pinot Noir, Tilquin Pinot Gris, Tilquin Myrtle Sauvage
More info on the film below:
Lambic: About Time & Passion
Lambic is a style of beer that has been brewed in Belgium since hundreds of years ago, and today it still remains under that almost magical halo around its production process and the mysterious yeast that make it possible.
Lambic: about time & passion is a project that we started as a way of giving voice to lambic beer and to those characters that play an important role in the development and preservation of this ancient style of beer.
In this documentary we can find some of the main references of the lambic scene, breweries such as Brouwerij Boon, Cantillon Brasserie, De Cam, Brouwerij 3 Fonteinen, Lindemans, Oud Beersel Brewery or Gueuzerie Tilquin.
We also talked to Jef Van Den Steen, brewer, writer and a great connoisseur of Lambic beers, and we visited singular spaces dedicated to Lambic such as Moeder Lambic, Verzekering In tegen de Grote Dorst, La Fruitière, Les Brigittines and 3 Fonteinen Restaurant-Coffee.
Each character offers his personal vision of what the lambic concept means from their point of view, and offers at the same time a critical view towards the current situation, the market and the future of a reference brewing style that is already a world heritage.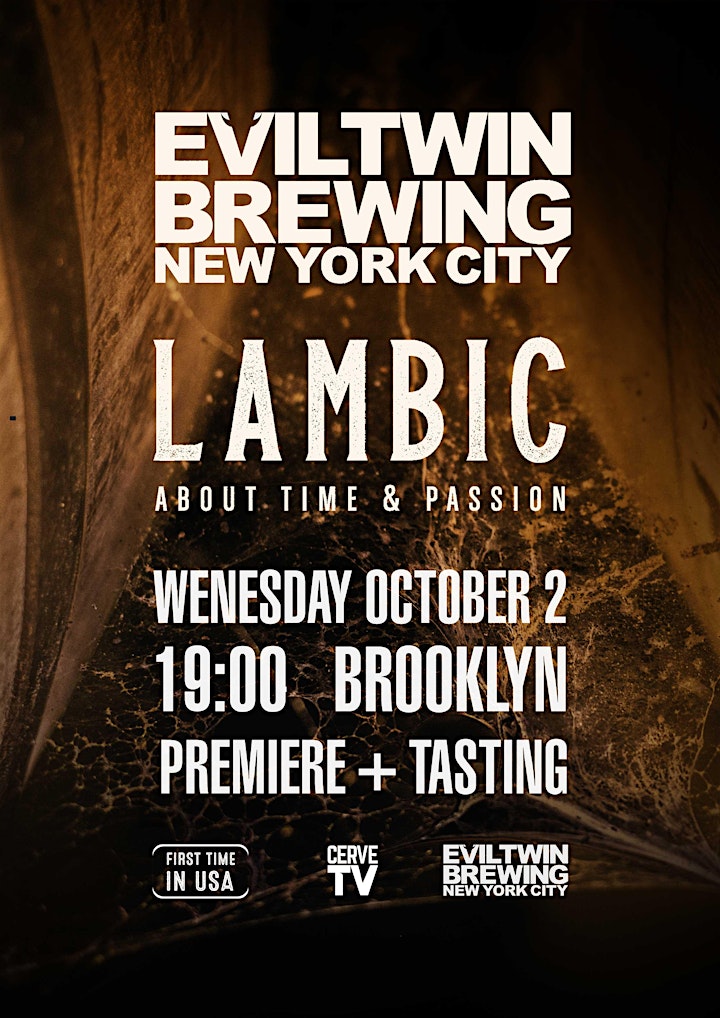 Organizer of FILMS @ THE BARREL ROOM: Lambic: About Time & Passion