Films by Firelight | Jonestown: The Life and Death of Peoples Temple
Description
In recognition of the 40th anniversary of the Jonestown massacre on November 18th, 1978, we will host a screening of Jonestown: The Life and Death of Peoples Temple, where award-winning filmmakers Stanley Nelson, Marcia Smith, and Noland Walker reveal the true, tragic story behind enigmatic preacher Jim Jones and his promise of a world of economic and racial equality that ultimately led to the largest mass murder-suicide in history. This documentary tells the story of the people who joined Peoples Temple, following Jones from Indiana to California and ultimately to their deaths in Guyana in November 1978.
Panel discussion to follow the film with director Stanley Nelson, editor Lewis Erskine, and survivor Jim Jones Jr. This conversation will be moderated by Jamilah King, a race and justice reporter at Mother Jones.
This program is part of the ongoing series Films by Firelight (Oct 2018-June 2019), created by Firelight Media to introduce our Harlem community to a diverse range of documentary films that have been directed and produced by the talented filmmakers we work with as part of our flagship program, the Documentary Lab, as well as to some of the work of its founder Stanley Nelson. Films by Firelight is programmed by Jessica Green.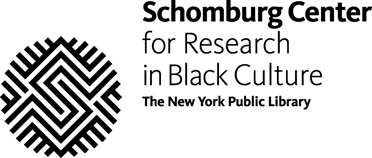 FIRST COME, FIRST SEATED
Events are free and open to all, but due to space constraints registration is requested. We generally overbook to ensure a full house. Registered guests are given priority check-in 15 to 30 minutes before start time. After the event starts all registered seats are released regardless of registration, so we recommend that you arrive early.

GUESTS
Please note that holding seats in the Langston Hughes Auditorium is strictly prohibited and there is no food or drinks allowed anywhere in the Schomburg Center.
AUDIO/VIDEO RECORDING
Programs are photographed and recorded by the Schomburg Center. Attending this event indicates your consent to being filmed/photographed and your consent to the use of your recorded image for any all purposes of the New York Public Library.
PRESS
Please send all press inquiries (photo, video, interviews, audio-recording, etc) at least 24-hours before the day of the program to Ayofemi Kirby at ayofemikirby@nypl.org.

Please note that professional photography and video recordings are prohibited without expressed consent.