Multiple Dates
Films Across Borders: Stories of Migration (AU campus screenings)
Description
Films Across Borders: Stories of Migration
This film series showcases inspiring stories of courage, hope and determination as international voices and perspectives are portrayed via dramatic features, documentaries and shorts.
Millions of migrants, Countless stories, 25+ films, 10 venues.
All listings: www.filmsacrossborders.org.
Watch the series film trailer here.
Film screenings at American University: Free and open to the public
Friday, October 27 at 7:00 pm. Opening Night reception -- 6:30 pm, Media Innovation Lab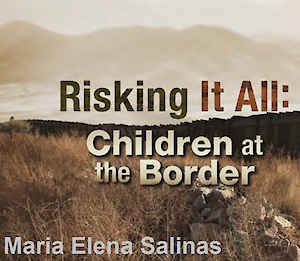 Risking it All: Children At The Border (43 minutes. In English)
Documentary film screening with introduction and discussion by Univision Anchor and documentary journalist Maria Elena Salinas. Audience Q&A to follow moderated by AU-SOC Professor Jane Hall
NOTE: Although Opening Night event is free, registration is required but does not guarantee a seat. Arrive early as space is limited; first come/first seated.

Maria Elena Salinas travels to Central America and the US/Mexico border to explore why children are risking it all to cross the border. In El Salvador, Honduras and Guatemala, Salinas interviews fleeing children and their families, along with other pivotal players such as politicians, immigration experts, human rights supporters, human traffickers, and gang members. 2014

TICKETS REQUIRED. Register on this eventbrite listing.
Wednesday, November 8 at 7:00 pm.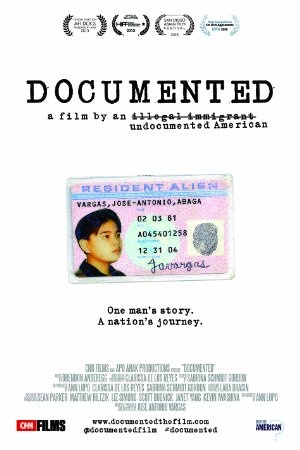 Documented (90 minutes; in English; directed by Jose Antonio Vargas)
Jose Antonio Vargas, Pulitizer Prize-winning journalist and founder of Define American, will discuss his travels as a child from the Philippines to the U.S. and his trials since then as an activist for immigration reform. Following the screening, AU-WCL Professor Cori Alonso-Yoder, Immigrant Justice Clinic, will moderate audience Q&A with Vargas via Skype. 2013
Register here: https://documented-filmsacrossborders.eventbrite.com
Wednesday, December 6 at 7:00 pm.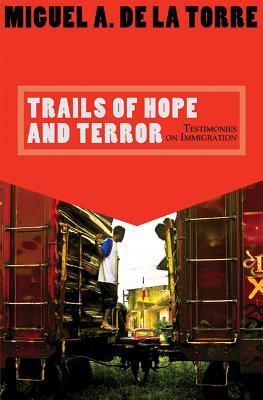 Trails of Hope & Terror (53 minutes; in English; directed by Vincent De La Torre)
Trails of Hope & Terror explores the historical and economic reasons for our current immigration crisis and how politicians have used this issue to get elected. Documentary covers stricter border agent behaviors, Obama and Trump soundbites, "No More Deaths" Samaritan laws, private federal prisons, gang members deported to El Salvador, and sanctuary issues. 2014

Preceded by two animated shorts:
--About A Wall portrays two children who want to play together despite a growing wall. (Italy, 2017, 3 minute animation; directed by Hermes Mangialardo)
--The Wall illustrates attempts by a grandmother and her grandson to surmount a seemingly endless wall. (Australia, 2017, 6 minute animation; directed by Nick Baker and Tristan Klein)
Register here: https://trailsofhope-filmsacrossborders.eventbrite.com
Parking is free after 5 pm. SIS underground garage is at Nebraska and New Mexico avenues. For futher information or questions, contact Lydia Schindler at LydiaS@american.edu.
Organizer of Films Across Borders: Stories of Migration (AU campus screenings)
Films Across Borders: Stories of Migration is presented by American University in partnership with the Immigration Film Fest, Mexican Cultural Institute, Spain arts & culture; Cultural Services of the French Embassy, the National Gallery of Art, Goethe-Institut Washington, AFI Silver Theatre and Cultural Center, and DC LaborFest.  AU co-presents these compelling and timely films as part of the International Cinema Series (ICS), a multi-year program of foreign and domestic films which began in 2014.