Description
On Thursday, November 30 at 6:45 pm. At the Former Residence of the Ambassadors of Spain, 2801 16th Street NW, Washington, DC 20009.
Directed by Fran Araújo and Ernesto de Nova, Spain, 2013, 86 minutes. In Spanish with English subtitles.
Presented by SPAIN arts & culture.
Free, RSVP required.
After thirteen years in Spain, Hassan is jobless and decides to go back home to Morocco. He invests all his savings in a second hand tractor to earn a living in his country and takes on to the road. At the end of the road awaits his family and a new life in his village. A real journey played by a real man who travels, town to town, meeting with unforgettable characters and overcoming obstacles making this journey a real odyssey.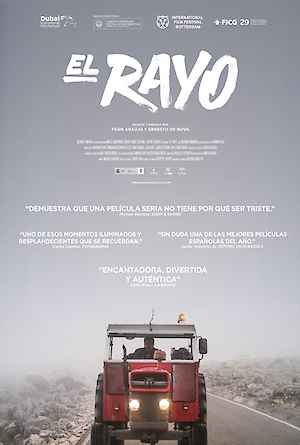 This screening is part of:
Showcasing international tales of courage, hope, and determination, this careful selection of documentary and dramatic films will captivate you with stories of immigrants and refugees struggling to find a place to call home.