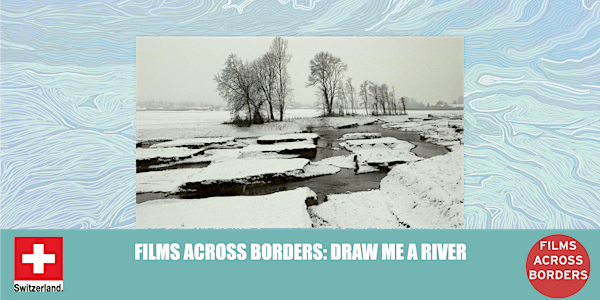 Films Across Borders: Draw Me a River
Event Information
Location
Eaton DC
1201 K Street Northwest
Washington, DC 20005
As part of Films Across Borders: Stories of Water, the Embassy of Switzerland presents "Draw Me a River".
About this event
This Swiss documentary follows the renaturalization of the River Aire - in the countryside near Geneva, Switzerland - over the course of three years. The river, which was originally channelized at the end of the 19th Century, has recently been the subject of extensive renaturalization work. It became polluted, fishing and swimming were forbidden, and the canal increased the risk of flooding, threatening the surrounding areas.
The vast renaturalization project employed innovative and experimental solutions in hydrology, biology, and architecture. The film, guided by the drawings of architect Georges Descombes, follows workers as they restore the river and its surrounding natural environments, and examines global issues playing out on a smaller scale.
A brief discussion and reception will follow the screening.
Date and time
Location
Eaton DC
1201 K Street Northwest
Washington, DC 20005