Description
The Video Consortium is pleased to present a filmmaker's forum workshop on the mechanics of making a feature-length documentary, with the team behind FOR AHKEEM. After the workshop, we invite all guests to join us at BAM (a short walk from the YWCA), where the film will screen at 4:30pm. Tickets can be purchased separately here.

We'll spend a couple hours taking a dive into the how-to's of making a feature-length film of this kind, covering topics like:

The timeline for making and releasing your film
Organizations that foster documentary filmmaking (Sundance, IDA, AFI Docs)
Using groups to workshop your film (Docuclub, BFC, VC, ETC)
Shooting and editing your film to build an experiential narrative
Finding funding for your film
Distributing and marketing your film
Legal topics pertaining to your film
About FOR AHKEEM
In this intimate coming-of-age documentary set amid the marginalized neighborhoods of north St. Louis, 17-year-old Daje Shelton navigates the biased criminal justice policies and economic devastation that have set up so many black youth like her to fail. When a school fight lands her in a court-supervised alternative high school, she struggles to maintain focus while attending the funerals of friends killed around her, falling in love with a classmate named Antonio, and navigating a loving-but-tumultuous relationship with her mother. As events in Ferguson just four miles from her home seize the national spotlight, Daje learns she is pregnant and must contend with the reality of raising a young black boy in America. For Ahkeem illuminates the challenges faced by so many black teenagers today and witnesses the strength, resilience, and determination it takes to survive.
Directed by Jeremy S. Levine | Landon Van Soest
Produced by Nicholas Weissman | Iyabo Boyd
Executive Producer Jeff Truesdell
Edited by Lily Henderson
Field Producer Bradley Rayford
All profits from this event will be donated to the subject of the film Daje Shelton's college fund.
This event is made possible with the generous support of YWCA Brooklyn.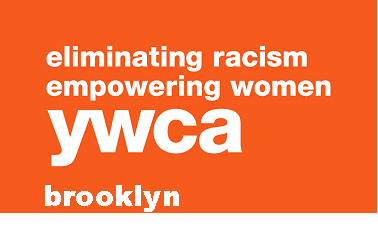 Date and Time
Location
Refund Policy