Filming the Damascus Spring and Political Art in Assad's Syria

Wednesday, April 18, 2012 from 5:30 PM to 8:00 PM (EDT)
Event Details
The Center for Contemporary Arab Studies is proud to present:
"Filming the Damascus Spring and Political Art in Assad's Syria"
Film screening and discusssion moderated by Bassam Haddad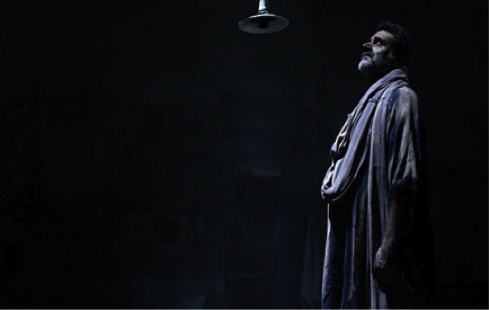 The Long Night (Al Lail al Tawil), 2009 by Haitham Hakki 
The Long Night narrates the release of three inmates following President Bashar Al Assad's amnesty of hundreds of political prisoners when he arrived in power in 2001. During one long night, they have to face their liberation, the challenges of going back to a normal life and the reactions of their families. The Long night portrays the life and struggles of dissident Syrians artists and intellectuals in the context of the Damascus spring.  
Haitham Hakki is a Syrian producer, television and movie director and screenwriter. The Long night (2009) received numerous prizes in international film festivals but is still censored in Syria. He is married to the Syrian poet Hala Mohammad and currently lives in Paris, France. 
Journey into Memory (Rihla ilal Zakira) by Hala Mohammad
 Three writers (Ghassan Jba'i, Yassin Hajj Saleh, and Faraj Bera'qdar) embark on a journey back to the infamous jail of Palmyra where they spent years as political prisoners, recalling the spirit that helped them survive torture and isolation.
 Hala Mohammad is a Syrian poet who has authored five collections of poems written in Arabic. She has also directed several documentaries such as When Qasiyun Grows Tired (2006) featuring the famous poet and playwright Mohammad Al-Maghout.Journey into Memory was aired in 2010 in the program Witness on Al Jazeera. She is married to the Syrian director Haittham Hakki and currently lives in Paris, France.
 ***
Bassam Haddad is Director of the Middle East Studies Program and teaches in the Department of Public and International Affairs at George Mason University, and is Visiting Professor at Georgetown University. He is the author of Business Networks in Syria: The Political Economy of Authoritarian Resilience (2011, Stanford University Press). Bassam serves as Founding Editor of the Arab Studies Journal a peer-reviewed research publication and is co-producer/director of the award-winning documentary film,  About Baghdad, and director of a critically acclaimed film series on Arabs and Terrorism, based on extensive field research/interviews. He recently directed a film on Arab/Muslim immigrants in Europe, titled The "Other" Threat. Bassam also serves on the Editorial Committee of Middle East Report and is Co-Founder/Editor of Jadaliyya Ezine. He is currently a Visiting Scholar at Stanford's Program for Good Governance and Political Reform in the Arab World.
Contact:
Marina Krikorian
Public Affairs Coordinator
phone: 202-687-6215
email: ccasevents@georgetown.edu
When & Where

CCAS Boardroom
37th & O Streets NW
ICC 241
Washington, DC 20057


Wednesday, April 18, 2012 from 5:30 PM to 8:00 PM (EDT)
Add to my calendar
Organizer
SFS Center for Contemporary Arab Studies
Filming the Damascus Spring and Political Art in Assad's Syria