Description
Join photographer & cinematographer Jonathan Clark as he takes the viewer on a visual journey into the heart and soul of the largest 'leave no trace' event in the world, Burning Man.
Every year for one week, 70,000 people come together manifesting as the ephemeral settlement known Black Rock City, a barren desert outpost complete with mars like dust storms. Inside the city people experiment with an alternative style of living where the main form of commerce is gifting.
During the day the participants cycle amongst giant pieces of art and discuss the meaning of life and a hug a stranger they just met way out in 'deep playa'. By night, ride on top of a fire breathing mutant vehicle in a sea of blinky lights which feel like being 2 miles deeps deep down in the ocean. In the center of Back Rock City is a giant sculpture of 'The Man' that is ritualistically set alight at the culmination fo the the event.
Jonathan's slideshow will cover the history, art, community, principles and feature some of the most notable people behind the creation of the event. Much of the content will have been never seen before by the general public.
Free beer will be provided by Bousa Brewing.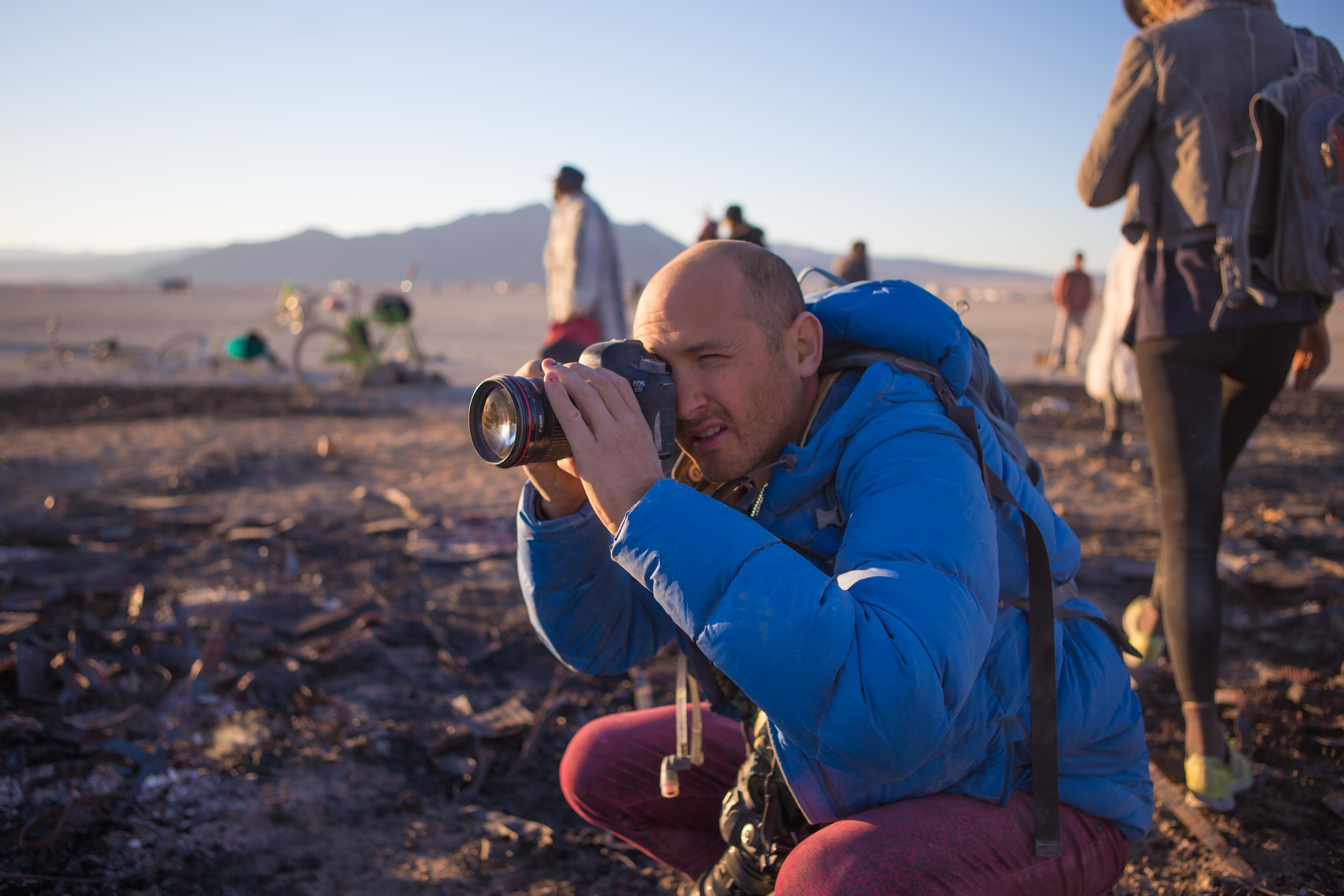 Jonathan Clark, a native New Zealander, is an award winning adventure cinematographer & photographer, who spends much of his time filming and photographing around the globe. He has lived and worked across four continents in a career that started in 3D animation and award winning web design, in the first dot com era in London, England. He now shoots both still & moving images for: documentaries, feature films, advertising, stock & corporate media. His images have appeared in National Geographic, National Geographic Traveller, Lonely Planet Publications, Communication Arts & PDN Magazines. Some of his clients are CNN, The Wall Street Journal, Vice News, The San Francisco Symphony & Adobe.