Description
SAVE THE DATE!

On August 20th, FilmBreak will host the theaterical screening of 'Cow Power'. A documentary film by Allison Gilette, produced by Greg Liebig and executive produced by Michael Gray.
The screening will take place at Raleigh Studios, across from Paramount. Please enter through the gate located at:
655 N. Van Ness, Hollywood CA, 90038
All guests must bring a Photo ID at the Van Ness gate, no earlier than one half hour prior to screening.
Check in is at 6:30pm
Screening begins at 7pm
Q&A at 8pm
Afterparty immediately after at Boardners Hollywood
located at 1652 N Cherokee Ave, Los Angeles, CA 90028
ABOUT COW POWER

As we enter the 21st century, humanity becomes continually disconnected from the environment and food production. Rural family farms are faced with falling agriculture prices and our greenhouse gas production is leading towards certain danger. In the state of Vermont an idea is brewing that could change the entire country and every farm along with it: Cow Power.
Cow Power: the film, an hour-long documentary shot on video, will focus on the history and science behind the world's only utility offering electricity created from cow manure. Farmers retrofit their farms with digesters that take cow waste and turn it into a renewable energy source. The process leaves farmers with healthy fertilizer and a byproduct that can be used as a bedding replacement for their animals.
This program poses a tremendous financial burden on farmers and has been virtually impossible in other states. Vermont is the first state to combine policy with citizen generosity in an effort to support Cow Power farms. Through the utility, Vermont businesses ranging from breweries to colleges pay an optional tariff to support the program.
The process of removing cow manure from the barn floor, and collecting the methane gas to produce energy is 75% efficient (compared to 30% efficiency from wind power and 12% efficiency by solar power). The benefits of Cow Power are endless and this renewable energy source could become a leading option as the United States aims to solve their energy crisis.
Although Cow Power continues to garner support in Vermont, the "MOOvement" is virtually impossible unless everyone lends a hand!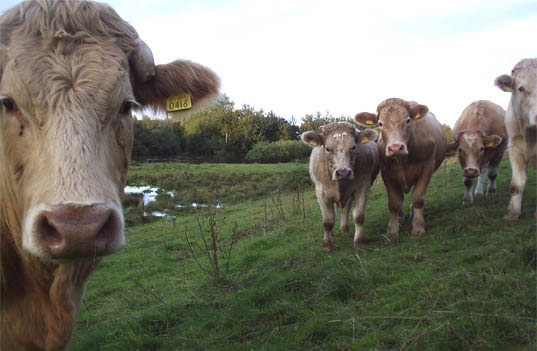 If you're interested in donating or sponsorship opportunities, please contact Allison Gillette at allison.gillette@cowpowerfilm.com
Facebook.com/CowPowerDoc
@cowpowerfilm
#JoinTheMOOvement
Organizer of FilmBreak Premiere of 'Cow Power' A Documentary film by Allison Gilette