| | |
| --- | --- |
| FILM WISCONSIN BOOT CAMP (6.0) | |
Event Details
FILM WISCONSIN
presents BOOT CAMP 6.0 
Saturday and Sunday
October 24th - 25th


October 24th will begin at 9:00 AM and end at 4:30 PM
October 25th will begin at 9:30 AM and end at 3:00 PM
For Production Assistant listing, you must attend both days. 

---
Film Wisconsin Boot Camp is an all-day training and informational seminar and workshop whose goal is to help develop qualified film and video workforce in the state of Wisconsin. This workforce is one of the top concerns of incoming productions. Many states have developed this workforce infrastructure to assure that incoming productions have a pool of candidates for entry level workers. 
During this event, you will learn the basics of film and video production. You will hear from leading experts on topics such as gripping, electrical, directing, writing, etc. You will get the chance to ask questions and intermingle with leading experts.
Our goal is for you to walk out of this seminar armed with enough information and experience to begin a career in this exciting - and growing - field. 
---
Schedule: 
Saturday, October 24th
9:00 Registration/Networking
9:10 - 10:15 Jim Logan of Logan Productions
10:15 - 10:30 Break
10:30 - 11:30 Wyatt & Carolyn Kuether of The Production Farm
11:30 - 12:30 LUNCH
1:30 - 2:30 Lisa Ledford-Kerr of Tilt Media & Film WI
2:30 - 2:45 Break
2:45 - 3:45 Gary Dunham of Madison Media Institute
3:45 - 4:00 Todd Christos of Film WI Boot Camp
4:00 - 4:30 Q&A 
5:00 - 8:00 Networking Event at

Jose's Blue Sombrero
20371 W. Bluemound Road.
Sunday, October 25th
10:00 Introduction
10:10 - 11:10 Dave Dewes of Red Star Pictures
11:10 - 12:00 Francisco C. Torres of Frozen Stage Films
12:00 - 12:30 LUNCH
1:30 - 2:30 Brendan Jones
2:30 - 3:00 Final Q&A, Certificate Pick Up
---
SPEAKERS: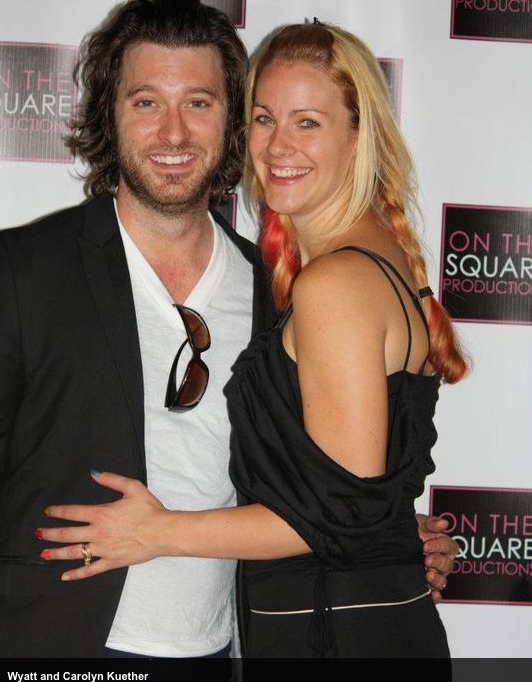 Wyatt Kuether is currently the CEO, CO-Founder, Artistic Director of The Production Farm in Northern WI.  Wyatt's is also an Actor, Producer, Fight Choreographer, Director, Writer, Musician and proud member of Equity. Wyatt's other skills include technical director, production manager, editor and composer. Recent feature films include THE COTTAGE, ETERNAL DAMN NATION, WHISPER ME A LULLABY. He can most frequently be seen on MTV2's GUY CODE.
Carolyn Kuether is currently the  Co-Founder, Vice President and Managing Director of The Production Farm in Northern WI. She has performed with numerous improv groups around the country and taught with several educational improv groups. She has New York experience with Company Management, General Management and accounting for theatre along with Directing, Editing and Production Management for film.  

Gary Dunham
Gary Dunham has worked in LA as a first camera assistant for more than 30 years. His credits include Hannibal, Baywatch, One Fine Day, and The Virgin Suicides, among many other well-known films. He is presently an instructor at Madison Media Institute where he teaches film business in the Independent Digital Film program. Gary's present interest is to bring back state incentives for independent filmmakers in Wisconsin.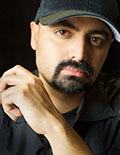 Francisco C. Torres
Francisco C. Torres has been in the media and theater industry for over 20 years. From video, theater, television and film he has had the opportunity to work in both the East and West Coast before setting his current residence in the Midwest. 
His specialties are in producing, acting, writing, and directing. He is currently the Vice President of Madison Shakespeare Company and one of the founders of the theater production company Know Better Productions and the independent film production company Frozen Stage Films. He has cast a multitude of theater and film productions and will discuss the casting process and how it affects production. 

Lisa Ledford-Kerr
Producer at Tilt Media, Kapow Studios and Managing Director Film WI 
Lisa began her career as a camera person at CBS in Madison, WI. With her passion for production and a keen eye for design, Lisa moved onto Chicago, then Los Angeles to be in the film business. While in Los Angeles she was a producer and production manager on commercials and movies. 

Dave Dewes
Dave Dewes is the Lighting Director at Red Star Pictures in Madison, WI. Founded in 2005, Red Star Pictures is a full service equipment rental house based in Madison, WI, Louisville, KY, and Washington D.C. Owning 6 fully stocked grip trucks and several other production vehicles along with a wide range of equipment, Red Star Pictures is the largest supplier of production equipment to the Wisconsin and Kentucky markets.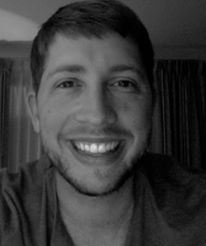 Brendan T. Jones is a film professional based in Milwaukee, WI. He currently works in Live sports television and in the film industry. Brendan got his start as a production assistant and has been working as a freelancer for nearly seven years.
In addition to other film industry speakers
$109 (Lunch Included)
Seats are limited - Register today! 

Age to register is 15 and above
(attendees under 18 will not be on public Film WI website listing)
The Social Event after the seminar is your chance to talk to professionals in all aspects of film and motion production including gaming and new media.
Bring your business cards.
Sponsored by

Dave Dewes
Red Star Pictures
Lighting Director
Gary Dunham
Cinematographer
Brendan T. Jones
Freelance
Production Assistant
Lisa Kerr
Tilt Media
Producer, Production Manager
Wyatt and Caolyn Kuether
The Production Farm
Founders
Francisco Torres
Frozen Stage Films
Director
When & Where

Logan Productions Inc.
8035 N. Port Washington Road
Free Parking
Milwaukee, WI 53217