Description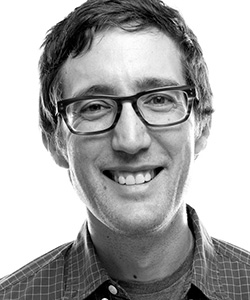 Just in time for the Oscars, LAdobe is presenting its first ever presentation on title design for film. Have you everv wondered how those great titles are created? Gareth Smith knows very well. He and his wife Jenny of Smith & Lee Design in Hollywood have designed titles for many of Jason Reitman's movies including Juno, Up in the Air and Thank You For Smoking. Gareth will show off his design process from Illustrator to Photoshop to After Effects. If you've ever wanted to learn the secrets to how these motion graphic designs are created, then it's time to hit the red carpet for this prelim to Sunday night's main event!
The evening will be broken down into three parts.

1. Title design: with a focus on the designs for Juno
2. Graphics for films – focusing on Draft Day as well as Men, Women & Children
3. Making a short film using Adobe products like Photoshop and After Effects

Besides working on film titles, Gareth is also an expert typographer, creating his own set of animated type called WiggleType.
We'll have movie snacks courtesty of InMotion Hostimg, drinks from Diabolo and prizes from Photoshop Cafe. Make sure you join LAdobe for this special evening on Thursday, February 25th!