Film: Tambour Battant / Roll the Drum! by François-Christophe Marzal
On-Demand Film: Roll the Drum! (Tambour Battant) by François-Christophe Marzal 2019, Fiction, 90 min.
About this event
Summary
In the beginning of spring 1970, the small village of Monchoux in Valais is experiencing unusual agitation. Is it because of the referendum on the women's right to vote? Or because of the upcoming referendum on the expulsion of foreigners? No, it's worse: the village brass band has imploded! Half of the village will say it is Aloys' fault, the other half will respond that it is Pierre's. The dissent will be political, musical and entertaining.
Languages:
Movie in French with English subtitles
Registration ends on Sunday July 25
The movie will be available from July 26 to August 2.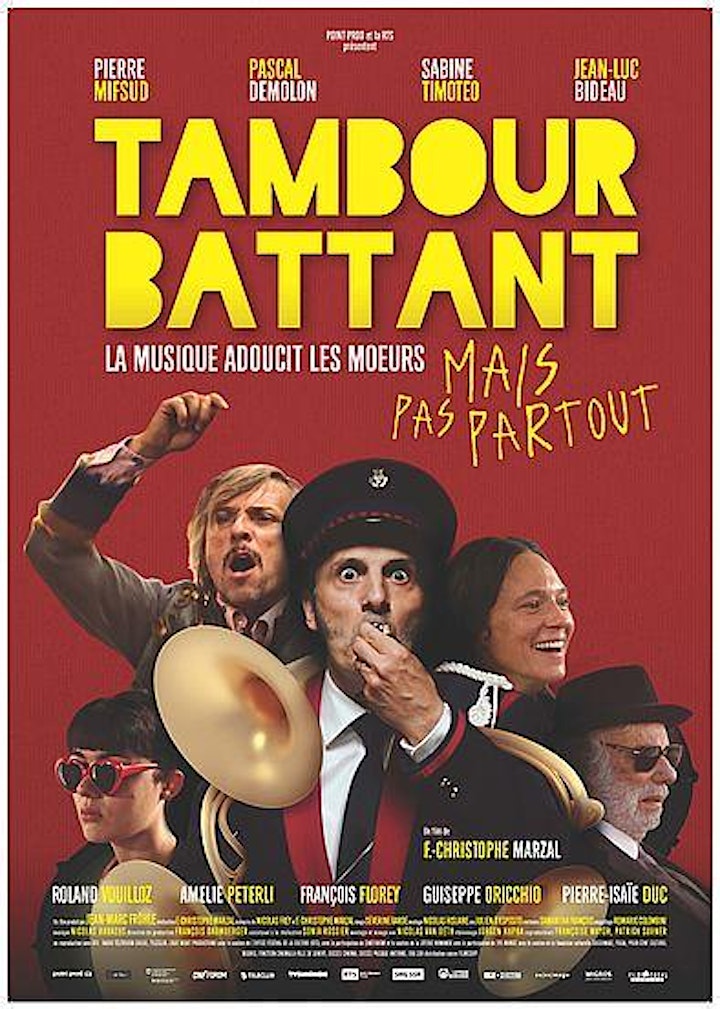 Organizer of Film: Tambour Battant / Roll the Drum! by François-Christophe Marzal