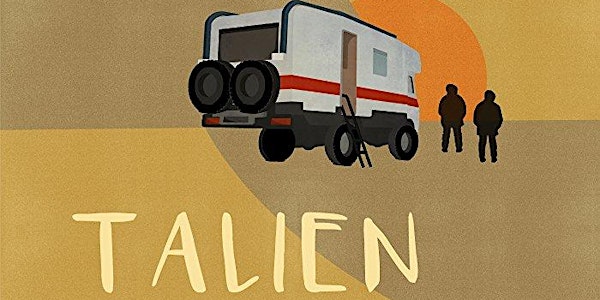 Film - Talien
When and where
Location
Cinema Village 22 East 12th Street New York, NY 10003
Description
N.Y. PREMIERE
Talien
Elia Graziano
Italy | 2017 | 84 min

Italian, Arabic with English subtitles
Q&A with filmmaker Elia Graziano
Father and son take to the road in an old military truck-turned-camper to find new beginnings in old places. Aldo, 60, is Moroccan and his original Arabic name is Abdelouahaba. He lived with his 34-year-old son, Elijah, or Ilyesin, in Italy since before he was born. This film follows their journey back to Aldo's home as the cultural web that makes up their character unfolds upon the screen.
See website for more details and images.
Trailer: http://www.dailymotion.com/video/x6eaabj

Check out the Festival Trailer here.