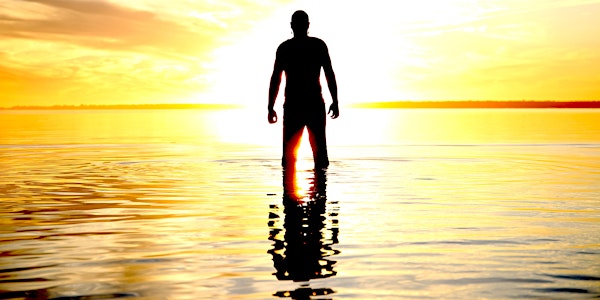 Film Screenings: "Looking Glass" and "1,000 Years a Witness"
Screenings and talkback with directors Ginew Benton (Looking Glass) and Bryan Downey (1,000 Years a Witness) moderated by Tecumseh Ceaser.
When and where
Location
Queens Museum NYC Building Flushing Meadows Corona Park Corona, NY 11368
About this event
Join us for a double feature screening that focuses on Indigenous storytelling and culture across science fiction and documentary filmmaking. The two screenings will be followed by a talkback with directors Ginew Benton (Looking Glass) and Bryan Downey (1,000 Years a Witness), joined by Jonathan Smith who is featured as the father character in Looking Glass. The conversation will be moderated by Year of Uncertainty Artist-In-Residence Tecumseh Ceaser. 
RSVP is required.
*Due to New York State guidelines, you must show proof of vaccination to attend. Click here for more information on COVID-19 safety at Queens Museum.
Admission is free. 
Films:
Looking Glass
Dir. Ginew Benton. 2019, 20 mins.
After his father was murdered Benjamin Looking Glass II, a Native American man, builds a time machine using modern science and ancient knowledge to stop his fathers murder and ultimately discovers his true purpose in creation. 
1,000 Years a Witness
Dir. Bryan Downey. 2019, 30 mins.
In this documentary short, twelve Shinnecock Native American elders, their spiritual teacher, and a child with a combined age of exactly 1,000 years share memories and look back at life on the reservation.
Talkback Panelists:
Ginew Benton (Ojibway) is a Native American filmmaker local to the Hamptons, NY. Growing up on the Shinnecock Nation Territory, Ginew Benton graduated from Southampton High School, and continued his education graduating from Stony Brook University with Honors in Theatre and High Honors in Media Arts. Ginew Benton is a 2007 Ford Foundation Film Fellow with the Sundance Institute, and has participated in the Fox American Indian summer Institute at UCLA. He has directed several shorts, including Monotony, screened at The Smithsonian Museum in NYC, The Hatrix, screened at the Annual Urban Visions Festival, Museum of Television, and Radio City in NY. Benton served as co-director on Crossroads (documentary), recipient of the United Nations Short Film Award. Most recently Benton directed Looking Glass which received Merit of Honor at 2019 AFI World Peace Initiative (Cannes), Best Narrative Short Nomination at the 2019 24th RNCI Red Nation International Film Festival & Awards, Best Original Concept at BendFilm Festival 2020, Russell Bates Award for Indigenous Sci-Fi Cinema and Best Director Short Film at the Miami International Science Fiction Film Festival 2021, as well as Best Writing at 2021 AtomaCon Film Festival. Benton is a mentor and teacher of Native Culture to Native and Non-Native American youth alike, as a Native Dancer/Singer/Composer.
Tecumseh Ceaser is an Indigenous artist and cultural consultant. He is Matinecock Turkey clan, with kinship ties to the Montaukett, Shinnecock, and Unkechaug nations. Born and raised in Queens, NY, the homeland of the Matinecock, he works in the traditional medium and practice of Wampum (quahog shell) carving. He frequently collaborates with organizations to bring cultural programming to local tribes and their communities. He currently serves as an advisor for the Global Indigenous Youth Caucus at the United Nations, where he advocates for Indigenous Americans' rights to member states, NGOs, and other indigenous nations. He is currently in residence at Flushing Town Hall.
As part of the Year of Uncertainty's Phase 1 presentation, Ceaser's installation Water Connects Us All is currently on view at Queens Museum. His language reclamation work focuses on the power of language and collective memory to hold vital interconnected teachings between Indigenous communities. The project is also accompanied by a series of public programs that center culture, stewardship, and legacy.
Bryan Downey is a Liverpool, UK born and New York-based filmmaker, photographer, and general contractor. Downey has earned degrees in both photography and cinematography. Downey began working with Native American communities in 2015 through a series of portraits, which gradually grew into a larger scale photography and film project across the country. The images are used widely by Native American community members for their own websites and social media accounts. These portraits were recently shared with The Smithsonian Museum in Washington, DC for their archives and exhibits. In 2017-2018 he worked with filmmaker Ginew Benton on Looking Glass as Director of Photography. Downey's work on 1,000 Years a Witness began by interviewing Shinnecock elders, not by asking them anything in particular, but by simply letting them share their memories on camera. The second episode of the 1,000 Years a Witness docuseries is currently in the works.
Jonathan K. Smith is an enrolled member of the federally recognized Shinnecock Indian Nation of Long Island, NY and is one of the founders of Medicine Wheel Corp (MWC). Smith created the first tax free trade zone in Shinnecock territory in 1984 and has established several companies in the territory, inspiring other tribal members to do the same, both in Shinnecock territory and with the neighboring sister tribe, the Unkechaug Nation. Both tribes now host over 40 other native owned companies employing hundreds of tribal members. Smith has also established a fishing company and reasserted Shinnecock fishing rights, thus helping to modernize the New York Department of Environmental Conservation policy to recognize Indigenous fishing rights. He founded Shinnecock Oyster Farms Company which now supplies shellfish distributors from coast to coast. Smith has petitioned the UN Human Rights Commission and Geneva Convention regarding redress, equal rights and equal protection under existing treaties and international law for Indigenous peoples.
Images: Still from Looking Glass