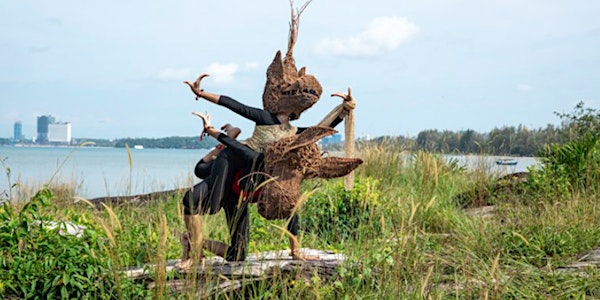 Film screening of contemporary Southeast Asian Artist: Khvay Samnang
East Window partners with University of Colorado, Boulder to present a series of film screenings of contemporary Southeast Asian Artists.
When and where
Location
Museum of Boulder at Tebo Center 2205 Broadway Boulder, CO 80302
About this event
Information on film being screened 3/10/22:
Artist: Khvay Samnang,
Name of Film: Popil
Duration of Film: 22 minutes
Film Summary: Khvay's work critically interrogates the multidimensional character of rituals and politics; exposing the humanitarian and ecological impacts of globalization and its concomitant links to the waves of colonialism and migration which continually demarcate and define the spaces and temporalities of Southeast Asia. Popil develops a complex choreography based around the symbolism of the dragon; which both plays towards Euro-America's tendency to employ the motif as a blanket symbol for much of East/Southeast Asia, as well as allows for an examination of the manner in which such iconography speaks towards a specifically Chinese or Cambodian mode of identity formation.
The last screening of the series will be taking place every on the 17th of March:
This series is guest curated by Brianne Cohen, Assistant Professor of Contemporary Art History, University of Colorado Boulder. Cohen researches and teaches courses on art concerned with public sphere formation, decolonization, political violence, and ecology and environmentalism. She co-edited the volume, The Phot filmic: Entangled Images in Contemporary Art and Visual Culture (Cornell University Press, 2016), and her book Preventive Publics: Contemporary Art and Nonviolence in 21st-Century Europe (forthcoming with Duke University Press in spring 2023) examines contemporary art that grapples with cross-cultural affiliation and the active imagining of nonviolence in 21st-century Europe. Her new research addresses questions of ecological devastation and the formation of critical publics in Southeast Asia, particularly in Vietnam, Cambodia, and Singapore.