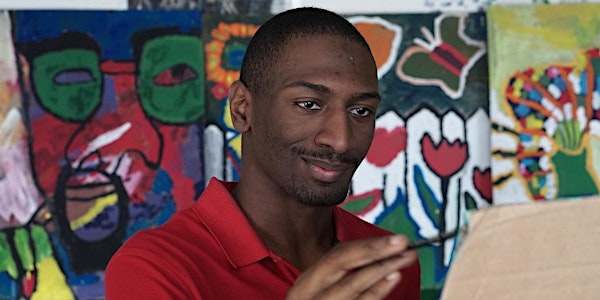 Film Screening & Discussion: Intelligent Lives
When and where
Location
University of Southern Maine - Gorham Bailey Hall Room 10 Bailey Hall, 16 University Way, Gorham, ME 04038 Gorham, ME 04038
Description
Film, "Intelligent Lives", challenges IQ testing, limits placed on people with intellectual disabilities
Join USM Disability Services Center and the USM School of Education and Human Development for a screening of INTELLIGENT LIVES, a documentary by award-winning filmmaker Dan Habib.


Thursday, April 25, 2019
University of Southern Maine - Bailey Hall Room 10 (lecture hall)
5:00 pm Film Screening (70 minutes) followed by facilitated discussion & light refreshments
RSVP appreciated but not required.
Contacts:
Adrea Jaehnig, Disability Services: adrea.jaehnig@maine.edu or 207-780-4536
Pat Red, Special Education, SEHD: pat.red@maine.edu or 207-780-5716
Lisa Falardeau, Graduate Student, SEHD: lisa.falardeau1@maine.edu or 207-710-6135
This film is open captioned. If you have questions about access or would like to request accommodations or ASL interpretation, please contact Adrea Jaehnig. Contact information above.
INTELLIGENT LIVES stars three pioneering young American adults with intellectual disabilities–Micah, Naieer, and Naomie–who challenge perceptions of intelligence as they navigate high school, college, and the workforce. Academy Award-winning actor and narrator Chris Cooper contextualizes the lives of these central characters through the emotional story of his son Jesse, as the film unpacks the shameful and ongoing track record of intelligence testing in the U.S. Dan Habib is the director and producer of INTELLIGENT LIVES, and the creator of the award-winning documentaries including Samuel, Who Cares About Kelsey?, and Mr. Connolly has ALS, and many other films. Habib is a filmmaker at the University of New Hampshire's Institute on Disability. His films have been broadcast internationally, nominated for Emmy awards and translated into 17 languages. Habib gave the TEDx talk, "Disabling Segregation" and received the Justice for All Grassroots Award from the American Association of People with Disabilities. In 2014, Habib was appointed by President Obama to the President's Committee for People with Intellectual Disabilities.
INTELLIGENT LIVES challenges what it means to be intelligent, and points to a future in which people of all abilities can fully participate in higher education, meaningful employment and intimate relationships.