About this Event
New Orleans Airlift hosts a special film screening during the 50th anniverary of the Jazz & Hertiage festival to pay homage to Louisiana culture-bearers in the worlds of dance and trail-riding. In Creole Cowboys, Tabitha Denholm shines a light on Louisiana's R&B-infused zydeco trail-riding culture. Lily Keber's Buckjumping is a joyous celebration of New Orleans' homegrown dance styles and self-expression. After the screening, we turn things over to a dance party in the Music Box Village with Kings of Brass.
Buckjumping, directed by Lily Keber takes the pulse of present day New Orleans by turning to its dancers, the men and women who embody the rhythm of the city and prove it on the streets every chance they get.
This 70 minute documentary film follows six different New Orleans communities as they exalt in their distinct form of dance. Nine Times Social Aid & Pleasure Club guide us through preparations for their annual second line. Golden Sioux Gang guides us through their Mardi Gras Indian practice at Handa Wanda. Mourners grieve a family member at a funeral, followed by celebrations for the deceased in the street. Edna Karr High School's dance troupe hits St Charles Avenue for Muses Parade. Hasizzle The Voice emcees a bounce night. Hustler introduces us to the world of drag in backstreet clubs. Prominent local culture bearers and musicians introduce each section, including DJ Jubilee, Ausettua AmorAmenkum, Mia X, Mannie Fresh, and Nicholas Payton.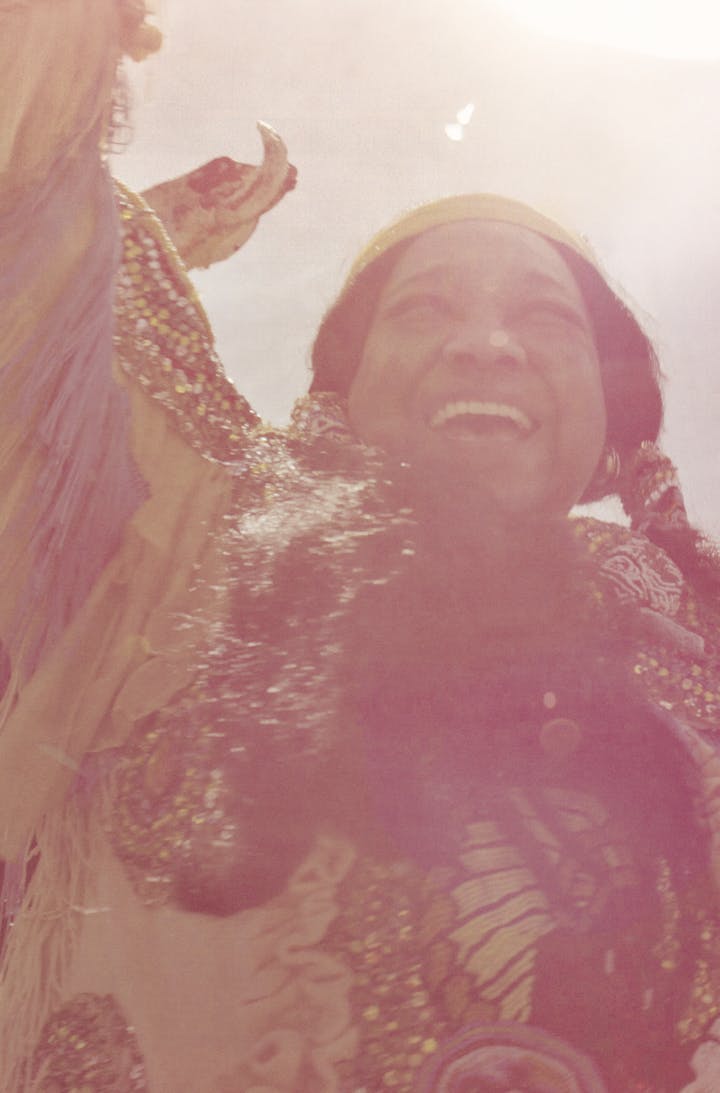 ABOUT CREOLE COWBOYS
"I loved the idea of going to massive parties on horseback," says British director Tabitha Denholm of filming the Louisiana trail-riding scene. "Its word-of-mouth element reminded me of the early-90s raves in the UK—it is huge, but it's outside of the mainstream media. You find out about events from flyers or from your mates." Filmed in rural areas outside Lafayette over four days that included a raucous Labor Day weekender, Denholm's short captures the fundamental relationship between horses and zydeco music and Louisiana's Creole population. While Cajun grew from the white tradition in Southern Louisiana, zydeco evolved as a faster, more rhythm-driven incarnation of Creole or 'la la' music as it used to be called. Trail riding combines both riding and dancing elements, as groups of young and old set out through the countryside until they reach a designated party spot. Zydeco has always absorbed other types of music, and the scene has been reinvigorated by the influence of hip-hop and R&B. As loops and breaks have bolstered the traditional accordion and washboard, so a new audience has saddled up to find the party. "In New Orleans they told me, 'The real action is in the countryside,'" says Denholm. "And it's true. These dudes are so proud of their horses. They customize them, paint their hooves, plait their hair. They're like mods with their scooters."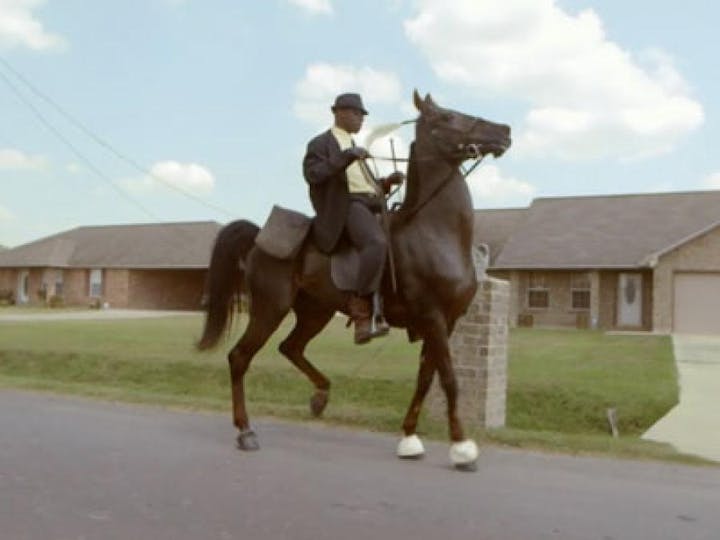 Doors 7:30PM
Screening 8:00PM-10:00PM