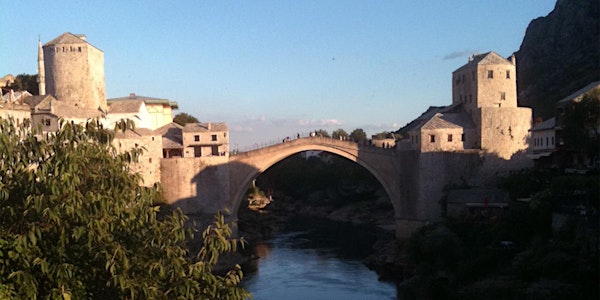 Film Screening and Panel: The Destruction of Memory
Location
DePaul University
1 E Jackson Blvd
Room 8005 (8th Floor, DePaul Center)
Chicago, IL 60604
Description
Join the Center for Art, Museum & Cultural Heritage Law for a special film screening and panel discussion as part of our conference, Human Rights and Cultural Heritage: A New Paradigm.
Based on the 2006 book by Robert Bevan but updated to include more recent events in the Middle East, the documentary The Destruction of Memory will introduce the intentional destruction of heritage (broadly defined) as an additional weapon in the military arsenal during times of war and unrest. Case studies from the Armenian genocide, the Second World War, the Balkan conflicts of the 1990s, Iraq, and Syria illustrate the deliberate targeting of the historic fabric of cities and objects as a means of cultural cleansing and ethnic genocide. The film makes explicit the various links between the protection of human rights and the protection of cultural heritage.
The screening will be followed by a panel discussion featuring Tim Slade, the film's director and producer, Nancy C. Wilkie, President of the U.S. Committee of the Blue Shield, and Professor Patty Gerstenblith, Distinguished Research Professor of Law and Director of the Center for Art, Museum & Cultural Heritage Law.
A small reception will follow at the end of the panel discussion. There is no charge to attend the screening and panel but space is limited so you must register in advance if you wish to attend. 2.0 CLE credits are available for this program. If you wish to also attend the full day conference on Nov. 2, you must register separately. 6.75 CLE credits, plus 1 Ethics credit, are available for the Nov. 2 program.
***Seating is very limited. In the event that we reach capacity but are able to offer an overflow room, seating in the main room will be on a first come basis the day of the program.***