Film Screening and Dialogue: Above the Drowning Sea
Event Information
Location
Columbia Global Centers | Beijing
26, 1F Core Plaza, 1 Shanyuan Street, Zhongguancun, Haidian District
Beijing
China
Description
Event Brief
On December 27, Columbia Global Centers | Beijing will host a screening event on Above the Drowning Sea, a documentary of Jewish refugees in Shanghai during WWII, and a dialogue with the filmmaker René Balcer, an award-winning producer of Law and Order.

Jewish refugees and the Chinese residents of Shanghai who helped them survive in China recount their experiences, terrors and deprivations as well as the remarkable friendships forged across cultures, friendships that survive to this day. Shot in six countries over four continents, Above the Drowning Sea takes you on an inspiring emotional journey across time and across the world. Truly a story that could have been ripped from today's headlines, the film vividly celebrates the heroism and humanity of ordinary people caught in extraordinary circumstances.


Speakers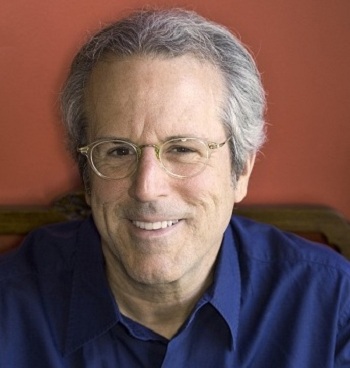 René Balcer is well known as the showrunner, head writer and executive producer of the iconic television series Law and Order, and as the co-creator and showrunner of its hit spin-off series Law and Order Criminal Intent. He is currently in production on Law and Order True Crime - The Menendez Murders, an eight-part limited series for NBC starring Edie Falco. René has also written and produced award-winning documentaries on art and China, and has just completed Above The Drowning Sea, a documentary about Jewish refugees in China. He has won an Emmy, the Peabody Award, a Writers Guild of America Award and four Edgar Awards for his television work.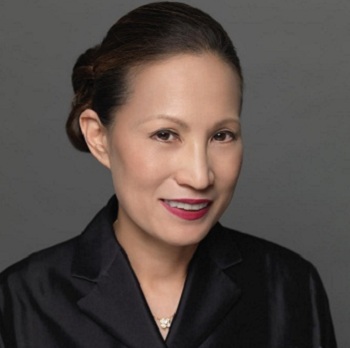 Carolyn Hsu-Balcer is a designer, philanthropist, and art collector based in Los Angeles and New York.
As a philanthropist, Carolyn has worked to foster Sino-American understanding through education and culture. Her interest in cross-cultural exchanges has led her to organize ground-breaking exhibits of Chinese art including Xu Bing Tobacco Project Virginia (2011 VMFA), Light Before Dawn (2013 Asia Society Hong Kong), Blooming in the Shadows (2011 China Institute NY), Ming Cho Lee: A Retrospective (2011 Ningbo Museum), and Oil and Water:Re-Interpreting Ink (2014 MOCA NY).

Shui-bo Wang is an Oscar Nominated filmmaker and Guggenheim Fellow. He has been associated with the NFB Canada. He is also a professor and the founding director of Film & Media Art department at Central Academy of Fine Arts. His animated documentary Sunrise Over Tiananmen Square was nominated for an Academy Award for Best Documentary Short in 1999, and won the Gemini Award for Best History and Biography Documentary, and many other awards. His documentary They Chose China has been awarded with Golden Gate Award for Best TV Feature Documentary at 49th San Francisco International Film Festival and Remi Award for Best Documentary at 2006 WORLDFEST Houston and many others, as well as nominated for IDA 22nd Annual Distinguished Documentary Achievement Award.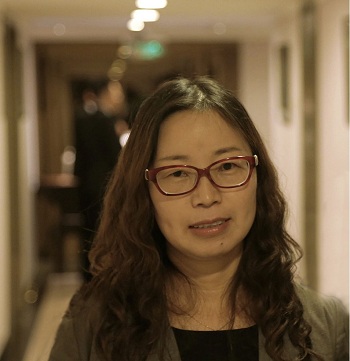 Hongyun Sun Ph.D. is an associate professor at Beijing Film Academy. She was graduate from Film Art School of Beijing Normal University, postdoctoral researcher at China Film Art Research Center,and visiting scholar at New York University. Dr. Hongyun Sun has been mainly engaged in theory and practice of documentary film, television and video. Made some documentaries such as China in the eyes of Joris Ivens for CCTV, etc. She has published her monograph Truth Game: New Documentary Film in the West, edited Joris Ivens and Documentary Film (with Kees Bakker), and Translated two books: Documentary Storytelling: Making Stronger and More Dramatic (by Sheila Curran Bernard) and Living Dangerously: A Biography Of Joris Ivens ( by Hans Shoots).
Moderator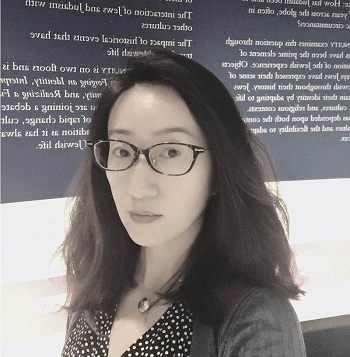 Dr. Zhang Chun is the managing editor of a fully refereed English-language academic journal, the Frontiers of Literary Studies in China (FLSC), co-published by Higher Education Press, Beijing, and Brill, Leiden. She has published 12 research articles in leading academic journals in Chinese, and completed her dissertation entitled Anxieties of Profiles: 'The Modern Man' and Modernity in Early Chinese Films (1921-1937).
Agenda
6:00 p.m. - 6:30 p.m.
Registration

6:30 p.m. - 8:00 p.m.
Film Screening Above the Drowning Sea
8:00 p.m. - 8:40 p.m.
Dialogue with Director Balcer
8:40 p.m. - 9:00 p.m.
Q&A
**The event will be conducted in English**
Date and Time
Location
Columbia Global Centers | Beijing
26, 1F Core Plaza, 1 Shanyuan Street, Zhongguancun, Haidian District
Beijing
China