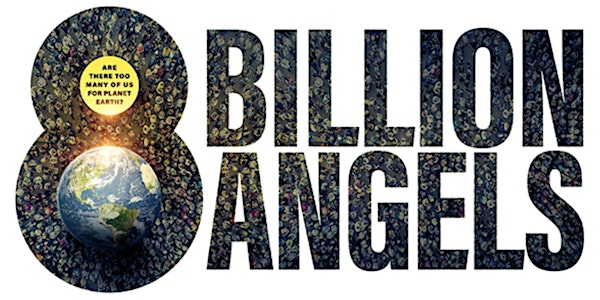 Film screening - 8 Billion Angels
Learn about how overpopulation is adversely impacting the environment and what can be done to address it.
When and where
Location
San Mateo Public Library 55 West 3rd Avenue San Mateo, CA 94402
About this event
NOTE: Doors open at 1:00 PM and the actual event begins at 1:30. Plan to come early to get a seat. The film is approximately one hour in length and will be followed by Q&A/discussion which will last approximately one-hour. The 4:30 end time is when we need to be out of the room.
The title of the film refers to the number of people that currently inhabit the earth. In fact, on November 15th of this year, the 8 billionth person was born. The documentary connects all of the planet's environmental emergencies, including climate change, with unsustainable population growth.
The film weaves together the voices of ordinary people around the world, from Kansas to Maine to Japan and India, as they confront the growing impact of overpopulation on their lives and the health of the planet's rivers, oceans, land and air.
With compassion and honesty, the film poses the question: Do we want a world of more people with less opportunity for good health, peace and prosperity, or fewer people with more of each?
Following the film, there will be an opportunity to hear from and ask questions of (via Zoom) the creator of the film – Terry Sphar, Executive Director of Earth Overshoot, a nonprofit dedicated to making nature and its resources central to all personal and public decision-making through targeted education and advocacy. Terry is a filmmaker, naturalist and environmental activist.
Joining Terry will be Richard Heinberg, Senior Fellow at the Post Carbon Institute . Richard is regarded as one of the world's foremost advocates for a shift away from our current reliance on fossil fuels. He is the author of fourteen books, including some of the seminal works on society's current energy and environmental sustainability crisis.
The event is being co-sponsored by the San Mateo Chapter of Citizens' Climate Lobby, the Citizens Environment Council and the San Mateo Climate Action Team.
Doors open at 1:00 PM, the film will be shown at 1:30 PM. The film is approximately 60 minutes in length and the Q&A discussion (30-45 minutes) will take place following the film. We anticipate a full event so come early to get your seat.