Description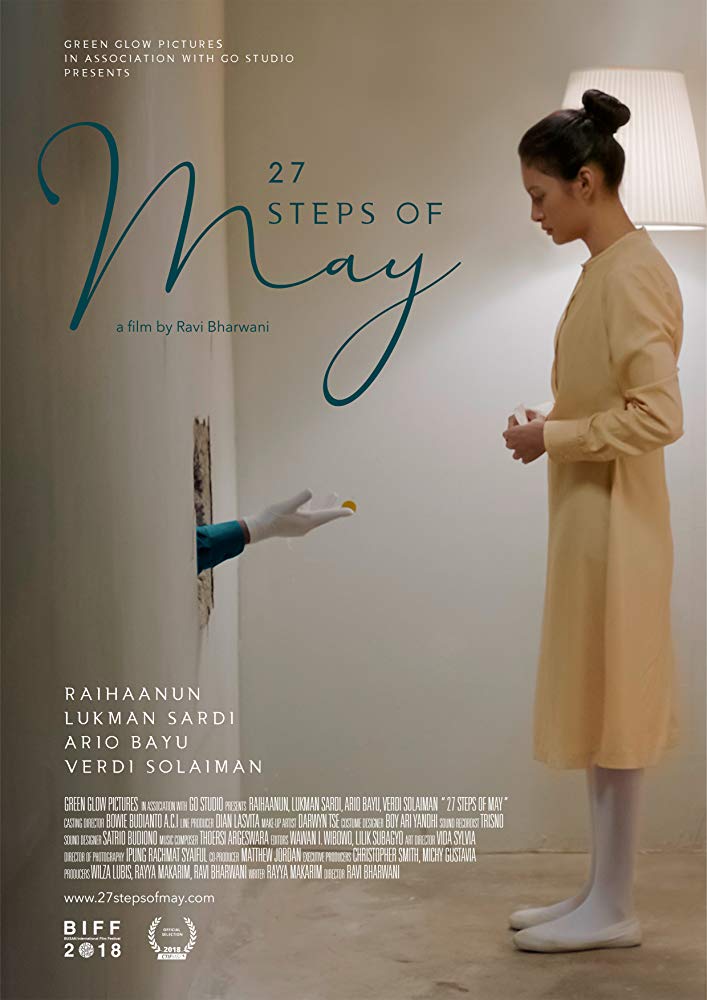 Los Angeles Indonesian Film Festival proudly presents:
FILM SCREENING: 27 STEPS OF MAY (2019)

Date: October 20, 2019
Venue: James Bridges Theater, UCLA
Registration starts at 6:00 PM, followed by the film screening of 27 Steps of May at 7:00 PM.
This event is supported by UCLA Center for Southeast Asian Studies, Ministry of Education and Culture of the Republic of Indonesia (Kemendikbud), IBSA UCLA (Indonesian Bruins Student Association), and USC ASIS (Association of Indonesian Students).
At-the-door tickets are available for $12 using Venmo, cash, or credit card.
Service fee may apply.
There is a BUY ONE GET ONE FREE TICKET promotion that applies to this screening.
To get your free BUY 1 GET 1 ticket, follow the steps below:
1. Order your first ticket through this Eventbrite page.
2. After purchasing your first ticket, you will receive an email containing your FREE SECOND TICKET
3. To validate your free ticket, you have to RSVP by replying to that email with the full name of your guest.
Tickets sold through Eventbrite are non-refundable.
For further questions, please contact Dennaya at +1 (310) 918-3882.