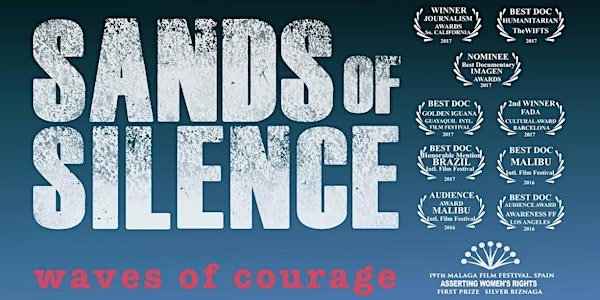 Film - Sands of Silence: Waves of Courage
When and where
Location
Cinema Village 22 East 12th Street New York, NY 10003
Description
N.Y. PREMIERE
Sands of Silence: Waves of Courage
Chelo Alvarez-Stehle
USA & Mexico | 2017 | 52 min

Q&A wth filmmaker Chelo Alvarez-Stehle
A 15-year quest to expose the underworld of sexual exploitation and trafficking from Asia to the Americas leads world-reporter Chelo Alvarez-Stehle back to the windswept beach where her childhood ended and family secrets began. As Chelo documents the transformation of sex trafficking survivors, she meets Virginia Isaias, a Mexican woman whose life is engulfed in a cycle of sexual exploitation. Escaping with her 6 months old daughter from a sex trafficking ring in Mexico, Virginia crosses the US border in search of freedom.
See website for more details and images.
Trailer: http://www.dailymotion.com/video/x6dbgfw
Check out the Festival Trailer here.