Description
Welcome To Summer - Film, Music & Entertainment Industry BBQ
Presented By Get Connected & Indie Film Loop
On Thursday, May 31st, Get Connected & the Indie Film loop invites storytellers, throughout the Film, Music & Entertainment industries, to the "Welcome To Summer Industry BBQ" of 2018!
Through this collaborative event, our mission is to create an interactive environment where we erase boundaries and build bridges to new opportunities and creative collaborations between innovative thinkers.
The time to build through organic discovery is now. So, let's bring the pieces together.
EVENT DETAILS
Event: Welcome To Summer - Film, Music & Entertainment Industry BBQ
Date: Thursday May 31st
Location: The Defoor Center - 1710 Defoor Avenue NW Atlanta, GA. 30318
Time: 6:00pm - 10:00pm
Dress: Business Casual
Cost: $20 Registration - Limited Tickets Available
NOTE: Due To Capacity Limitations, We Suggest Attendees To RSVP Early To Secure Your Tickets. Also Please Select The Ticket That Represents Your Field Of interest Best As It Will Be used To Direct You To Different Areas Throughout The Evening Of The Event.
AGENDA
• 6:00pm - 7:00pm: Open Networking, Registration, Red Carpet, Music & Food
• 7:00pm - 9:30pm: Door Prizes, Panels, Performances & More!
• 9:30 - Until End Of Event: Open Networking, Final Giveaways
Refund Policy: NO REFUNDS
Complimentary Food
Limited so please Arrive Early
DETAILS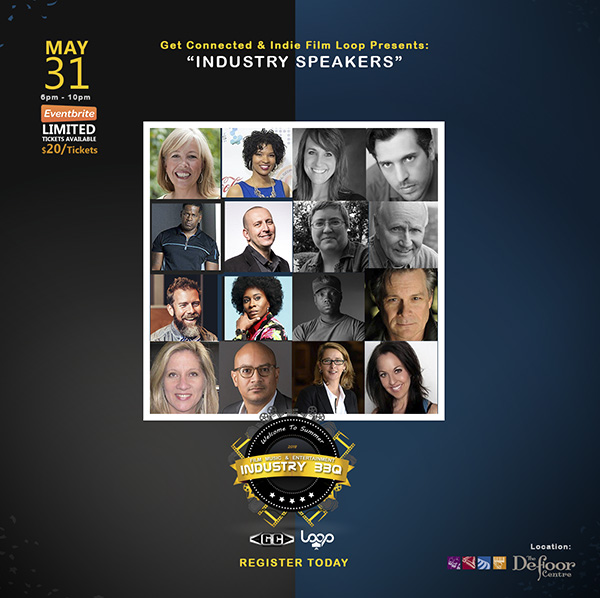 Panel: "MUSIC & THE BUSINESS OF"
Panel Time: 7:00pm - 7:50pm
Room: TBA
With:
• Michelle Simpson - Entertainment Attorney - POE SIMPSON LAW
• Shachar Oren - President - Georgia Music Partners (GMP)
• Ella O'Kelley - Business Attorney - Sports, Entertainment & Business Law Firm
• Jeremy Gilbertson - Tunewelders
• Nino Villanova - President - Georgia Music Association (GMIA)
• Melisa Love - Senior Director - Songfinder
Panel: "A CONVERSATION WITH"
Panel Time: 8:00pm - 8:50pm
Room: TBA
With:
• Ric Reitz - President - Sag-Aftra
• Mystite Buice - Agency Director/ CFO - Houghton Talent
• Chuck Douglas - Attorney Law
• Darla McGlamery - Business Agent - IASTE Union Local 600
• Joy Pervis - Pervis - Talent Agency
Panel: "Q & A WITH INDUSTRY PROFESSIONALS"
Panel Time: 9:00pm - 9:50pm
Room: TBA
With:
• Kelly Young - Owner - Words In Motion
• Jeffrey Karantz - Producer, Writer & Casting Director (Fate Of The Furious, Black Panther, & More)
• Karen Cantley - Script Supervisor (MaxGyver, Greenleaf, The Gifted, & More)
• Alpha Trivette - Actor (Mine 9, American Made, Banshee, & More)
• Frederick Taylor - Tomorrow Picture Production Co. (Coca Cola, BBDO, World Bicycle Relief, & More)
Cash Bar
ACTIVITY ROOMS
Convergence Room / Gabtsy
* Develop Organic Connections between Industries
* Explore Vendors
* Giveaway Announcements
* Special Presentations
* Meet our Sponsors
* Industry Showcases
* Interviews
The Forum/Auditorium
* Performances / Live Music
* Visual Showcase
Room 1
* Panels / Workshops
RSVP & Secure Your Tickets Today
Get Connected
indie Film Loop
Refund Policy: NO REFUNDS