Sales Have Ended
Registrations are closed
Right Now All tickets are closed for the evening but if you would still like to attend you need to email FilmMakersofSanAntonio@gmail.com to let us know you are interested in coming tonight.
Sales Have Ended
Registrations are closed
Right Now All tickets are closed for the evening but if you would still like to attend you need to email FilmMakersofSanAntonio@gmail.com to let us know you are interested in coming tonight.
Description
The Film Makers of San Antonio program is made up of serious film makers and creative artists who get together every week to create content for all kinds of mediums (shorts, festivals, Amazon, YouTube, Instagram, etc). Our program has had hundreds of creative artists come through since we first started.
This program was created for the purpose of bringing together people with experience, and those without experience, to create anything and everything and put it out there for the world to enjoy. If you are looking to break into the industry then we provide a place to start and if you already have experience but want to work with a group of people that create something on a regular basis then this is where you need to be.
The style of our Film Making Program is that we are NOT a traditional film making program. We are a modern film making program where we technology to help streamline the whole process. If you come from the traditional world of film making just be aware of this when you join as our production method is very different.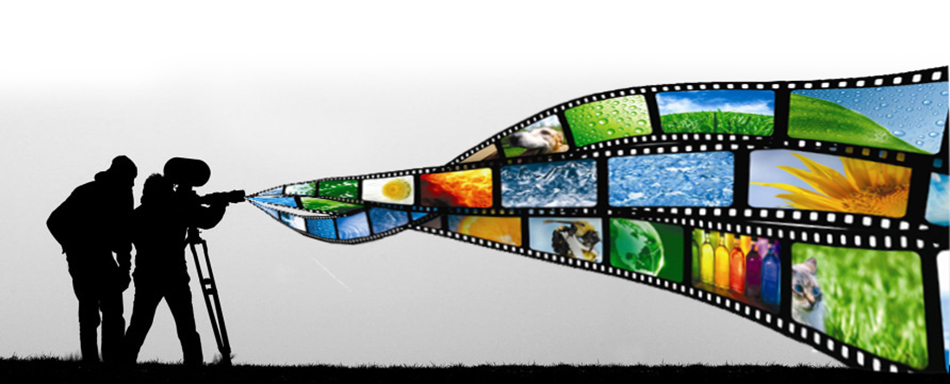 Who are we looking for?
- People in front of the Camera (actors/actresses/extras)
- People behind the Camera (editors, crew, directors, producers, music editors, Sound, SFX, etc)
- Musicians to help score our media content
- Drawing/Graphic Artists for storyboarding and creating movie posters
- Animators
- Anyone that wants to get into the film making world
- Drone Camera Operators/Camera Companies
- Professional Camera Operators (photographers, DPs, HD camera, etc)
- Social Media Experts
- Support Staff (Find Sponsors, Manage website/online content, Marketers, etc)
Schedule of Meetings:
- 6:00 - 6:30 pm: Introductions, Film News, Shoutouts, networking, and Catch up
- 6:30 - 7:30 pm: Plan production schedule for upcoming week
If you have equipment like HD cameras and sound equipment then bring that with you and we can use it to create some great stuff. It should be noted that everyone in the beginning will be volunteering their time but with enough effort we can turn it into a program that makes money.
We encourage people while they are attending each meeting to use their social media accounts to post updates to their followers. You can snap a behind the scenes shot of someone else working, or post a photo to instragram of some actors performing.
Be sure to register and come join us for a fun evening of film making the way it should be. Sometimes after our meetings a few members will head over and do some free improv training if you would like to go.
---
FAQs
Are there ID requirements or an age limit to enter the event?
No, as long as you have an interest in making movies then you can join this group. If you are under 13 then your parent needs to be present while you are helping out. We will check all ticket types at the door.
What are my transport/parking options getting to the event?
The Friendly Spot has a street parking in the area. Street parking is free after 6 pm.
What can/can't I bring to the event?
Things to bring:
- Postive Attitude
- Smartphone
- Desire to Create Content
- Your Social Media Accounts (Twitter, Instagram, Musical.ly, Vimeo, Snapchat, YouNow, etc) They are all free to create and post on.
- Film making equipment (HD camera, sound equipment, goPros, anything else that would help)
- Water Bottle
- Snacks
- Comfortable Shoes
Things not to bring:
- Doubt
- Negative Attitude
- Flipphone
- Stiletto heels
- Crying Babies
- Lack of Interest
- Zika/Ebola Virus
How much does it cost to join?
We have three ticket prices. Please only purchase the correct ticket type that fits your interest.
FMSA Monthly Membership: $45
Serious Film Makers who want a dedicated group to work with will benefit from getting a monthly membership ticket because that will allow you access to all sessions per month plus any other shooting dates.
FMSA Student Monthly Membership: $25
Student Film Makers who are in middle, high school, and college will benefit from joining our program at a discount. Students will be able to work with other industry film makers in the San Antonio market and gain experience over time. You will need to show valid student ID with paid ticket when you show up otherwise pay the difference.
Non-Members Attendee: $30
People who are looking to join a film making program but want to try out our program can pay per-event. This ticket type is also perfect for people who can only attend when their schedule allows it.
Do you only meet on Mondays?
Mondays are just our regular meeting days so everyone is able to connect and stay up-to-date on events and go over the shooting schedule for each week. We meet other days for anyone that wants to shoot around town but the only way to know about those days are to attend our regular meetings. We like our members to help others with their projects so we can create as much content for everyone.
Where can I learn more about your program?
You can visit our website to learn more about our program and find out what other projects we are working on by reading our blog.
Where can I contact the organizer with any questions?
If you have quesitons please email us using the contact organizer link.