Description
If you ask a filmmaker what they struggle with most, more often than not they'll answer coming up with the money to make the film. That's why we're bringing you this 5-hour intensive workshop on film financing, proctored by the executive producer of 6 feature films from the past 5 years.
In this workshop, we won't just show you how to finance your 2nd, 3rd, and 4th films, we'll give you cohesive strategies to finance your first. What's even better, is we'll show you how to do it without mortgaging your house, and while maintaining creative control of your film.
For more information, here's a thorough but not exhaustive outline of what we'll be covering.
Finding and Vetting Investors

A Flexible Strategy on where to find them

How to vet investors

Other, more reliable ways to find money

Types of Film Financing

All types

Equity

Investors

JOBS Act

Developing a Capitalization Table

Debt

Crowdfunding

Donation Based

Equity

Platforms for each

How and when to use it.

How not to be TOO Annoying about it.

Tax Incentives

Grants

Skin in the Game

Product Placement/Sponsorship

Presales

Developing a Financial Mix

How and when to use each type of financing

Money you don't have to pay back

Liquidating non-liquid forms of capital

Which projects are suited for what types of financing?

Completion bonds

Financing Timeline

How long each type of financing takes

Staged Financing

Which stages to use and why

Difficulties in this approach

Difficulties in other approaches
This workshop is the Third in a series of 5 workshops we're calling the Executive Producer Expressway program. The first workshop was the Lean Filmmaker: Applying Lean Startup and Lean Manufacturing principles to Independent Film, and the Second was Indiefilm Packaging Like a Pro. In October, we'll have Mastering Movie Marketing, and in November we'll have Avoiding Distribution Disasters. Please email us to inquire about discounted tickets to the entire program, plus some other goodies.

Join us on Saturday the 22nd to take another step towards becoming an executive producer yourself!


About the Presenter.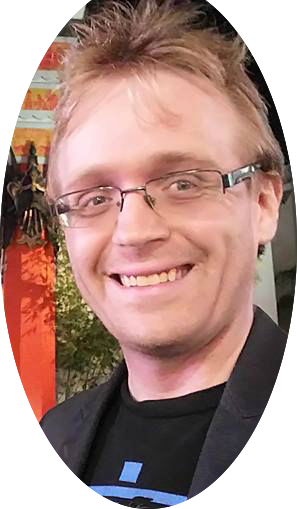 Ben founded, in 2014, an independent film producer's representation company Guerrilla Rep Media. Ben Yennie has 12 feature film Producer Credits since 2014 he earned by working with filmmakers to Sales Agents and distributors. These films have appeared on many platforms, and DVDs are set to be widely available for one in September. This year, Ben is set to coordinate two theatrical runs for independent feature films.
Ben has helped secure letters of intent, build business plans, and helped to raise funds for 3 early stage films in 2018.
Guerrilla Rep Media was officially launched with the book "The Guerrilla Rep: American Film Market Success on No Budget" which has been used as a textbook in ten film schools and is now in its second edition and audiobook. He also Authored The Entrepreneurial Producer, and the first-of-its-kind State of the Film Industry Report.
Ben is also the co-founder of the Film/Video Project Management Platform ProductionNext and is Founder of a new Angel Investment Group Cultural Capital Investments, with the goal to destigmatize Cultural asset classes.
Ben has been featured in CNN Money, The Seattle Film Summit, Indie Film Hustle, The Movie Making is Hard Podcast, The Filmmaking Sucks Podcast, the Indie Film Academy the Deseret News, the Film Trooper Podcast, and is a contributor to IndieWire, Hope For Film.com, and Cinesource magazine.
Organizer of Film Financing FAST!
We are a group of film and media producers with the entrepreneurial spirit. We are a hub for filmmakers who think like entrepreneurs (or who want to think like entrepreneurs), creating projects that actually make money. We are a place to gather and talk about the challenges of living and working in independent film, and to meet people who can help you overcome those challenges. We are a nexus for filmmakers who realize you can't make a movie by yourself, and that there's so much more to filmmaking than just making the film. While we don't mind people who just make movies for fun, we focus on people who want to make a real career in independent film. Producer Foundry hosts town hall-style meetings to gather and discuss the goings-on in the indie film community here in San Francisco. We also have seminars providing overviews for the business of film and video, as well as in-depth workshops that teach filmmakers to think like business people. Our town halls are donation-based, our seminars are low-cost, and our workshops are reasonably priced.